Pradhan Mantri Vaya Vandana Yojana is a systematic regular pension scheme for senior citizens by Government of India. It is an organized and well-planned investment scheme. This plan has been extended till March 31, 2023. One of the best features of Pradhan Mantri Vaya Vandana Yojana is that it allows flexible withdrawal as well as it provides loan facility after an individual has successfully held the policy for 3 years.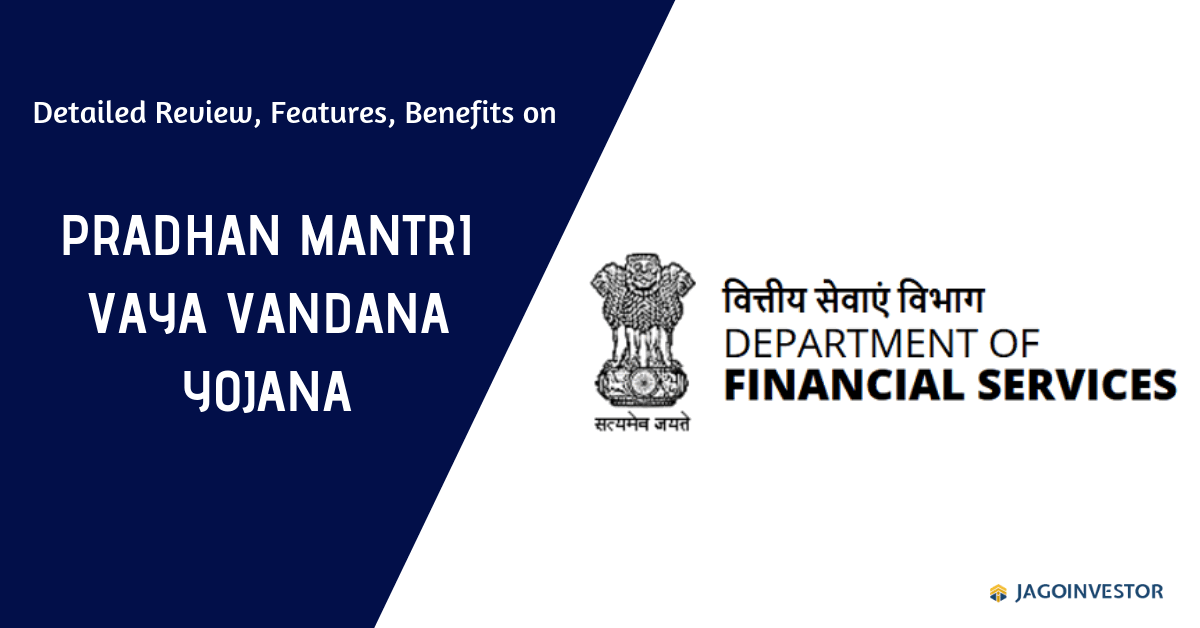 Features – (Table 842)
Maximum Limit of this policy is Rs 15,00,000.
Pension is assured.
Payment of pension is done via NEFT or Aadhaar card linked payment system.
There is no maximum age of buying this scheme.
Even if the pensioners commit suicide, still the beneficiaries will get full purchase price.
Eligibility Criteria –
Senior Citizens planning to avail this scheme for a secure retirement life should fulfil the following conditions. One of the important criteria is that the applicant has to be the citizen of India.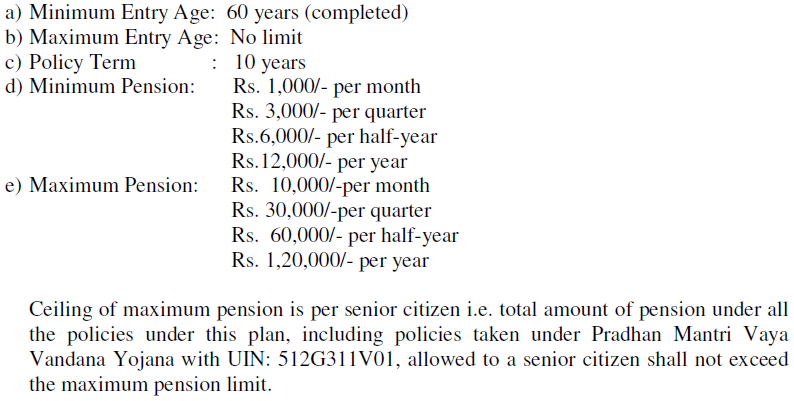 Documents Required –
| | | | | |
| --- | --- | --- | --- | --- |
| 1) Aadhaar card | 2) Age Proof | 3) Address Proof | 4) Passport size photo | 5) Documents proving that the applicant has retired |
Benefits –
Pension Payment :
Pension in arrears (at the end of each period as per chosen) shall be payable to the pensioner during the survival of the policy term of 10 years.
Death Benefit :
If the pensioner dies during the policy term then the beneficiary of the scheme will be given the Purchase Price.
Maturity Benefit :
On survival of the pensioner to the end of the policy term of 10 years, Purchase price
along with final pension installment shall be payable.
Can I surrender the scheme and how much surrender value I will get?
Yes, one can surrender the scheme under exceptional circumstances like if the Pensioner requires money for the treatment of any critical/terminal illness of self or spouse. The Surrender Value payable in such cases shall be 98% of Purchase Price.
Mode of Pension Payment –

Mode of Pension Payment is either monthly, quarterly, half-yearly & on yearly basis. Payment of pension will be done through NEFT or Aadhaar Enabled Payment System. The first installment of pension shall be paid after 1 year, 6 months, 3 months or 1 month from the date of purchase of the policy depending on the mode of pension payment.
Through which platform the policy is being solely operated?
LIC of India has been given the sole privilege to operate this scheme. The scheme can be purchased online and offline. To purchase the policy online, one has to login to this website www.licindia.in
Is there any loan facility in this scheme?
Loan facility is available only after completing 3 policy years. The maximum percentage of loan that can
be granted shall be 75% of the Purchase Price.
Can the senior citizens receive any tax benefit from this policy?
There is no tax benefit under this policy. However, this scheme is exempted from GST.
Video Review of the policy –
Conclusion –
So, by now everyone of you have come to know each and every details of this policy. Now it's up to you all to decide whether this policy will satisfy your requirements or not. If you have any doubt regarding this policy, they please let us know in the comment section.