If we carefully and sincerely prepare for our uncertain future, then we can live a life full of longevity, confidence and tension free. HDFC has launched a micro-insurance product called as HDFC SL SarvGrameen Bachat Yojana exclusively for the benefit of rural population so that they can prepare themselves for future uncertainties.
This policy provides robust returns even on an investment as small as Rs 200 by adding 50% to original investment in 5 years. Apart from guaranteed returns, this plan offers the essential security of a life insurance.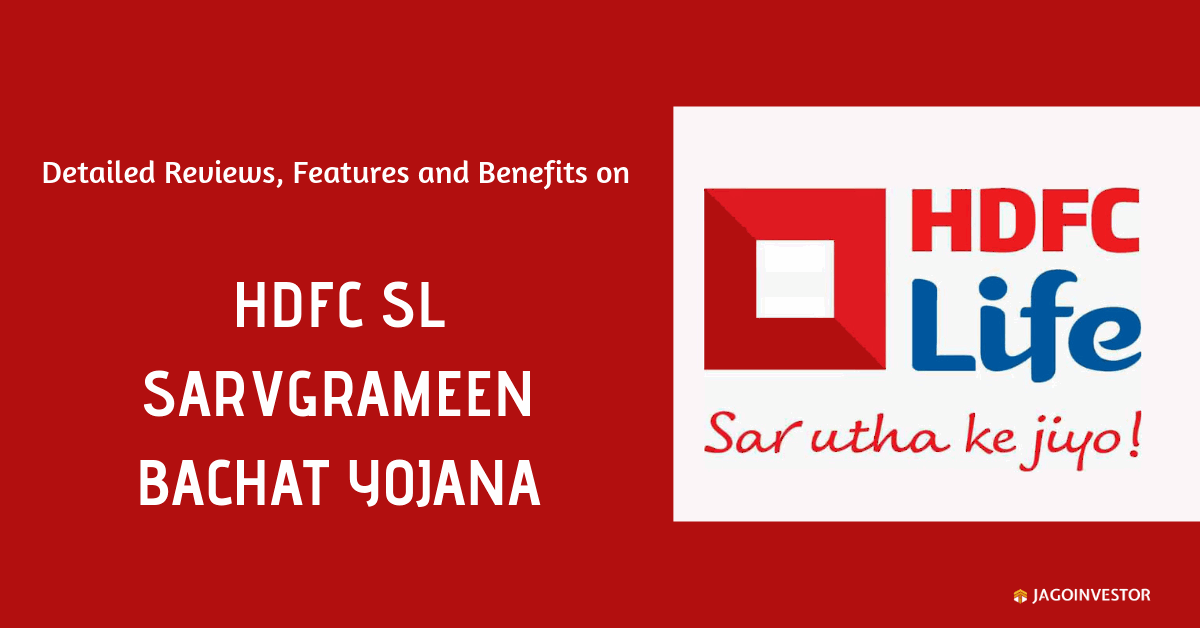 Features of this policy –
This policy is micro insurance product.
The term of the policy is 5 yrs.
Tax Benefit is applicable u/s 80C of Income Tax Act,1961 for the premiums paid to an individual and HUF.
Benefits received under a life insurance policy may be exempt u/s 10 (10D) of the Income-tax Act, 1961.
All benefits provided by the policy is guaranteed.
Loan against this policy is not allowed.
Nomination can be cancelled or changed any time before the maturity of the policy.
Benefits under this policy –
A) Maturity Benefit – If the policyholder survives till the end of the policy term which is 5 yrs, then a maturity benefit of Rs 300 will be payable payable.
B) Death and Surrender Benefit before Maturity – If the policyholder dies before the end of the policy term, then the nominee will receive death benefit. On termination of the policy before maturity, benefits payable is in Rs and as the follows :

Can I cancel the policy if I didn't like it's terms and conditions?
Yes, the policyholder can cancel the policy if the policyholder doesn't like it's terms and conditions, within 15 days from the date of receipt of the policy. This period is called Free-Look Period. If the policies are purchased through distance marketing (policies which are not purchased face-to-face), then the free look period will be 30 days.
The company will arrange to refund the premium paid, subject to deduction of the proportionate risk premium (if any) for the period on cover, the expenses incurred by company on stamp duty (if any). A policy once returned shall not be revived, reinstated or restored at any point of time and a new proposal will have to be made for a new policy.
Conclusion –
So, by now you know each and every important details of this policy. Now it up to you to decide whether this policy will be fruitful for your uncertain future or not. Do let me know if I have missed any important point in the comment section. Please feel free to ask any doubts regarding this policy.