POSTED BY Jagoinvestor ON November 10, 2010
Over time, we have seen a lot of products, and figured out some good ones. In the process of understanding them, we now believe that some things are always good — which sadly, is never the case.
So today, let's have a look at just the flip side of all the products and concepts. This post is going to talk about the problems and issues associated with financial products & services.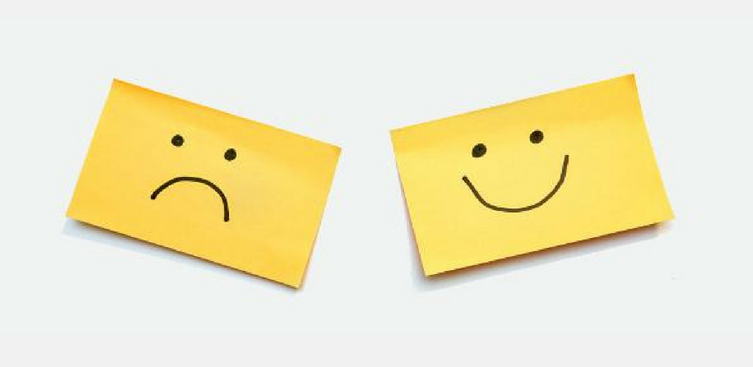 Term Insurance
Term Insurance, as you know is pure risk cover, with a cheap premium. The problem with Term Insurance, is that many people get over insured because of the fact that premiums are cheaper in case of term insurance. Many people who need coverage of 25-30 lacs might end up taking higher amounts of  insurance as it costs very less.
They might think that nothing is lost — What you lose, is the extra premium over the years for over insurance. At the end, your chances of death increases drastically (duh!). A lot of people on the other hand are severely under-insured because they think that just because term insurance does not return your money its a bad product , but these people are totally wrong (read why)
Equity Mutual Funds
Equity Mutual funds are taken as the best investment option by many. And they are, but not for everyone! A person needs to understand, that they are long term products, due to their inherent nature, equity funds should be invested in, for the long term.
Over a short period, like 2-3 yrs, Equity Mutual funds can be risky and can give you jitters whenever markets make a heavy movement to either side. Also your choice of funds matters! Choosing any equity mutual fund will not help you grow your money, since nearly half of the equity funds, under perform their benchmark indices themselves.
Debt Mutual Funds
Remember this, No Mutual fund is safe! There is always some kind of risk with every mutual fund, unless stated otherwise. Does any debt fund mention clearly that it's 100% safe? No!
Watch this video to know more about debt mutual funds:
Debt funds are of different kinds and they are depend on several factors like inflation, price variation in bonds (More), the ability of corporate's to repay the debt on time, and other economic indicators some times.
Overall, debt funds do not give negative returns and mostly perform better than plain FDs, but there have been instances of debt funds giving very low returns like 3-4%. Negative returns in short term, can't be ruled out either. (link). Risk with debt funds though, is usually very small.
Many people also put money in Debt funds for very short term, just as an alternative to Fixed Deposits (FMP ?), which earns them marginally better returns but at what cost? How much in absolute terms? The quantum is so less, than it's not worth the hassle.
Real Estate
"Real Estate is the best Investment!" – While that's open to debate, let's looking at the negative aspects and issues. First of all, real estate transactions are really complicated and as an investment it means you have to figure out a lot of things at every step of the transaction, else you might pay more than what it takes, every time if you don't know the game.
There's also no proper regulatory body in real estate, so things are unaccounted for, with no proper sound rules for the whole process. This means, every step has its own price depending on the city.
Another major issue with real estate is liquidity. You buy a flat, you spend 2-3 months on the whole deal and once things settle down, you live happily in it. But life takes a wrong turn, it can take several months to find a prospective buyer for your asset at the price you want.
It may be frustrating to see prices move down and no body ready to buy at your price, in which case you have to settle for less. You might have to compromise for a really low ball offer too, if you need money urgently for some emergency need, unlike fixed deposits, mutual funds and other products. (Returns from Real Estate)
PPF
PPF is considered to be the most secure and best debt product. However, putting money in PPF for 20 yrs can be just as idiotic as anything else. At the end, you are not getting more than 8% on your money, so only invest as much as is good & needed your asset allocation.
For a young starter his/her debt component is generally taken care of, by the EPF in the company. It makes no sense to put another 70k every year in PPF. It will just increase their debt percentage share in their portfolio to no good end.
Use PPF to build some debt component (Read a tip), but it's not always prudent to put the whole 70K every year religiously. At the end, its not going to fight inflation very well. Want to open a PPF account at SBI , read here
Endowment/Money back Plans
They are totally secure products.., true, however the returns you get on your Endowment/Money back plans are pathetic . The worst part of these plans are that they trap you like anything.
Ask some one who has bought them recently, paid a couple of premiums and now wants to get out. The products are designed in a way that err, discourage you to move out of. If you do, you get a very small sum in return.
You cant beat inflation with these products, as the returns for all type of plans range from 3-6%, at the most 7% once in a while, depending on the bonus (and probably the phase of the moon :)) Don't let the trust factor influence your thinking so much, it makes your financial life miserable.
ULIPs/ULPPs
Nothing wrong with the concept, but the costing of the product is such, that they are highly prone to mis-selling (and they have been mis-sold/mis-bought heavily.) You make some profit in a ULIP, but get out soon & the cost of the product will be very high. They are complicated products and 99% people don't use ULIPs the way they should be (switching is not used by most people) .
A 3 year lock in period is often taken as "I can sell after 5 yrs and I will get 100% of my money", which is not true. 5 years is just lock in, from a taxation point of view. If you sell the ULIP before 5 years, first you have to pay surrender charges and the the money you receive, will become taxable in the year of receipt.
However if you know how to use them,  ULIP's can beat mutual funds
Watch this video of Term plan vs Endowment plan vs ULIPS: 
Direct Equity
The biggest problem with direct equity is that a very small number of people can do it right. Most of the people just feel they're alright, till they get really screwed big time. Direct equity demands too much attention at times.
Also depending on your time frame, it can be addictive! And when you can't control yourself, it can ruin your portfolio and wipe out your savings.
Gold
Too much confidence from investors. At the end of many years gold should be giving around 8-9%, a little more than inflation, but in this new generation, gold has done so beautifully that it might outperform earlier returns and end up giving 10-12%. Fingers still crossed though. Read a study on gold
SIP
SIP is sometimes seen as the ultimate solution for generating good returns, but SIP can give lesser returns in growing markets, so for people who have that ability to sense the movements in markets, SIP will prove to be wrong thing to do. These kind of investors can take a call on direct investment.
SIP is good for investors who does not have much idea about how markets functions but want to invest in equities without worrying about movements in the markets. So the best learning is, don't start SIP after a bear market !
Diversification
You should always diversify your investments.  Whats the problem with that? The main problem is that this is not true for a person who understands the ins and outs of an asset class and has all the time to closely look at his investments.

In that case, diversification will prove to be very costly. I know people who have 96% in Equity and they are doing wonderfully well, because they are masters of the subject and closely follow what's happening to their money. So diversification is not the ultimate solution.
As Warren Buffet says, diversification is for one who does not understand what he is doing, which actually means that a person does not have much knowledge about an asset class to exploit it's full potential. Most people fall in this category and for all those, it would make sense to diversify in Equity, Debt, Gold and Real estate etc.
Read more on Diversification
Health Insurance
I don't see much negative in Health Insurance, other than the dilemma customers have, in choosing the right products for themselves. There are many things which a customer should look into a health insurance product which would suit him, but because of plethora of products & options, customers are confused and end up taking the inappropriate policies.
See 17 most asked questions and answers in Health Insurance here.
While we should cover ourself with health insurance, the best health insurance is good health by eating well and doing exercise everyday, read this ebook for more .
Saving Account
Though there is nothing called as "investing" in Savings accounts, maximum number of investors keep their money in their savings account unintentionally over and above their emergency needs and it's like loosing your money to inflation , prices are rising at rate of 8-10% and your money is rising at 3.5% or even less. So in a way your money is depleting over time .
Fixed Deposits
While fixed deposits are excellent and easy short-term investment option, it leaves your money handicapped when you invest in it for very long duration like 10-20 yrs and many investors actually do it especially in smaller cities and towns , for them its the only investment option .
Though the number goes up in your bank account , the purchasing power remains at the same point or at worst decreases sometimes due to inflation and taxes overtime. So use Fixes deposits for short-term investments not very long-term.
Portfolio Management Services (PMS)
The biggest problem with PMS is that there are rare PMS which can be called good. PMS is also managed just like Mutual funds where some person or team takes the decision of buying and selling , the only difference is that its meant for HNI's, who have minimum investments of 5-10 lacs.
There are high costs involved and most of the people fall in trap thinking that it's some premium product which would deliver better returns . However there has been cases where PMS delivered great returns, in most of the cases they turn out to be a hype.
Most of the big companies in financial services run PMS schemes which do not have that strong performance or are half-baked . Read a review of ShareKhan PMS.
Comments ? Do you think I have left anything or any product ? Which was your favorite one ?