POSTED BY Jagoinvestor ON April 2, 2018
A lot of EPF accounts are lying unclaimed after the death of an employee. Families have no idea how to claim for the EPF money and what is the process?
Today I will share with you how your family will be able to withdraw the EPF account money in case something happens to you.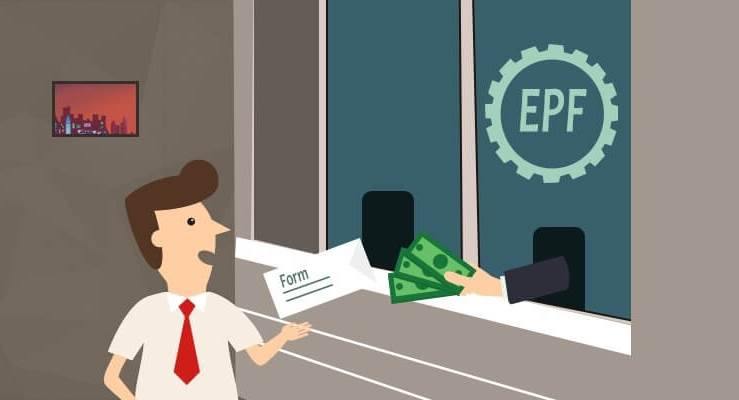 How to claim EPF money after death of employee?
Once a person is dead, the beneficiaries of the dead employee can proceed with the process of withdrawing the EPF money. The first right is of the nominee who was mentioned in the EPF by the account holder. Mostly it's a father or mother as most of the people are unmarried when they start their careers and they mention one of the parents as nominee.
Here are the documents one need to submit
| | | |
| --- | --- | --- |
| 1 | EPF Composite Form | The first form is called Composite form for death cases, which is a single form to be filled to claim EPF, Insurance money and any pension amount. |
| 2 | Death Certificate | You need to provide the death certificate of the EPF account holder who had died. |
| 3 | Birth certificate of children claiming pension | If there are children of the deceased who are claiming the EPF, they need to provide the birth certificate for each of them |
| 4 | Joint photograph of claimants | One has to provide a joint photograph of all the claimants together. This is to make sure that there is no fraud in the name of claimants. |
| 5 | Copy of cancelled cheque or attested copy of first page of bank Pass Book | To make sure there is a proof of the account where money is is going, one has to provide the copy of cancelled cheque or first page of bank passbook |
| 6 | EPS Scheme certificate (only if applicable) | This is a certificate which is a document which has all the details of who will get the pension etc after the death of a member . It's issued by EPFO and this is applicable only when there is a pension part applicable. |
How does the EPF Composite form look like
Here is a snapshot of how the EPF composite form in death cases looks like. This is the main document which one has to fill if they want to claim the EPF amount.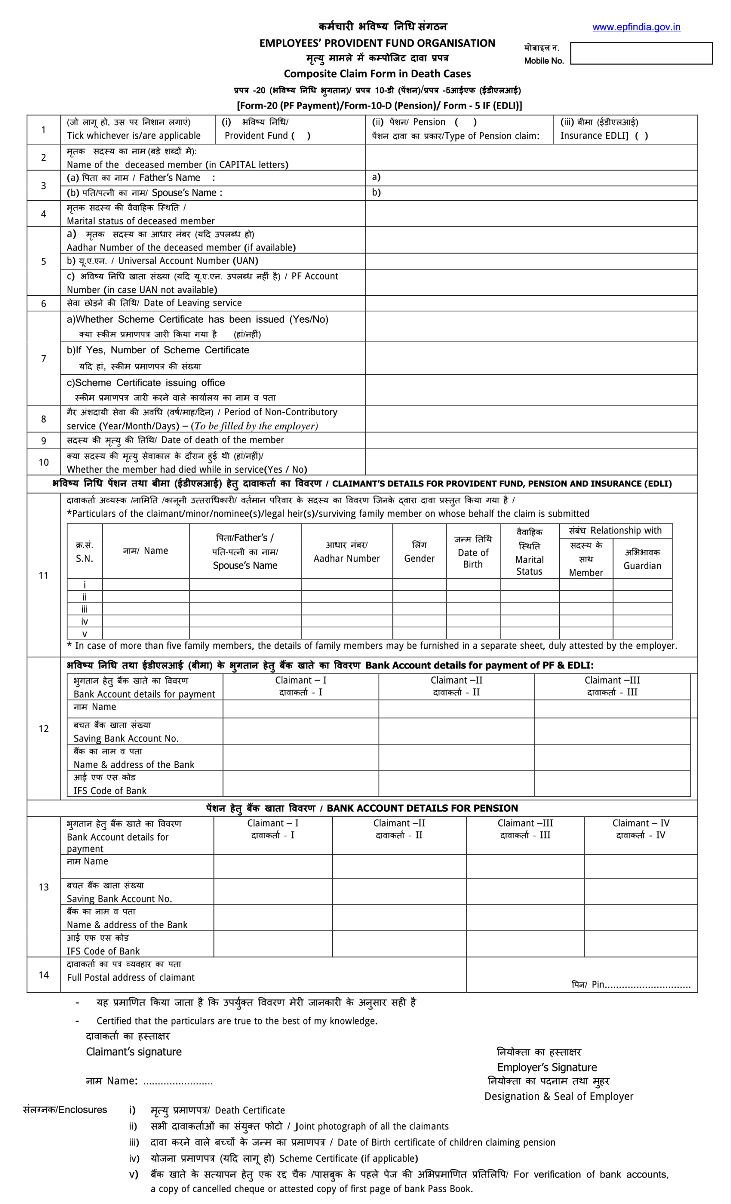 You can also download the EPF Composite form for death cases here.
Share this information with your Family
As you can see, that the process of claiming EPF is lengthily and painful, you should make sure that you make it easy for your family members to claim back the EPF money. Hence please do following things
Keeping all of your important information at one place which is safe and accessible to your family
Please update the nominee of your EPF to someone whom you really want it to go
If you have a WILL, mention the beneficiary who should get the EPF money
I hope you get a clear idea about EPF claiming process now. If you have any query please reply in comment section.