POSTED BY Jagoinvestor ON August 17, 2018
We are happy to announce, that our next full-day workshop in Bangalore is scheduled for 16th Sept 2018 (Sunday).
We invite you to come and participate with your friends and family. It is an opportunity for you to block one full day for your financial life where you get a chance to work on your financial life. We do not teach tricks and tips to build wealth, but in fact we help you to discover your own personal process of creating wealth.
Why we do these kinds of offline event/workshops?
We do these events because they make a positive difference in people's financial life. The conversations we do, create an impact on people's thinking and they are able to re-invent themselves as an investor. The event is not about financial products and numbers, it is about learning and mastering the principles of wealth creation. It is about learning realizing your past mistakes and about creating a powerful future for yourself.
Register for Bangalore workshop on 16th Sept 2018 (SUNDAY)
Venue and Timing Details
8:30 am - 6:00 pm , 16th Sept (Sunday) , 2018
Venue is yet to be decided

Why should you come to the workshop?
You will learn how to improve your financial life with your current set of resources and income.
You will learn how to plan for your financial life goals
You will interact and learn from other's people's financial life
You will dedicate one full day to get better with money management
You will learn to add new dimensions to your financial life
To understand that personal finance can also be fun
To give a whole new direction to your financial life
Let us share our survey findings (Survey was done on 10000+ Investors)
We did a survey with more than 10,000 investors some time back and here are the results of the survey.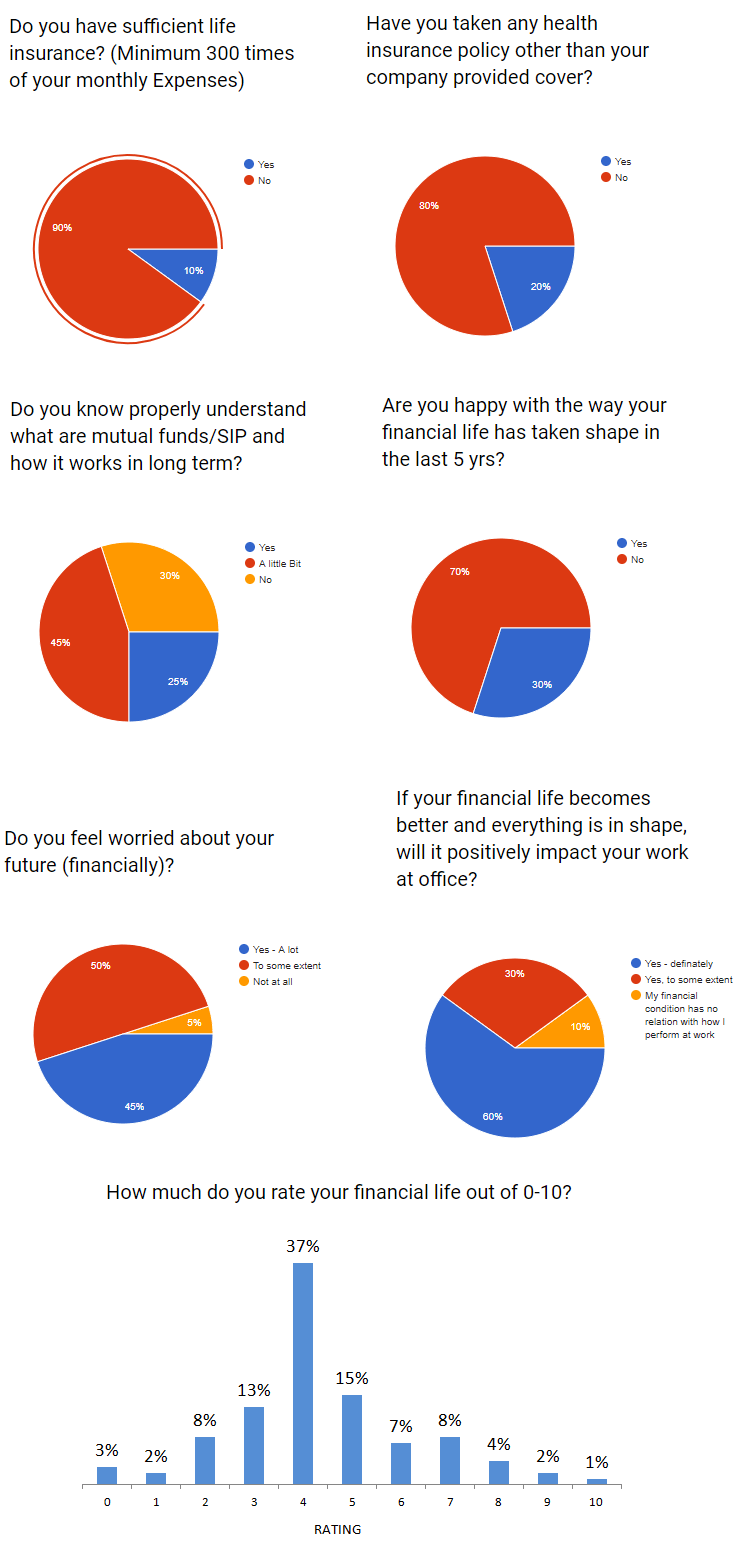 The survey is LOUD and CLEAR – It's time to re-invent
The theme of our workshop is going to be re-invention, you will get a chance to examine your financial life and will explore ways to re-invent your financial future.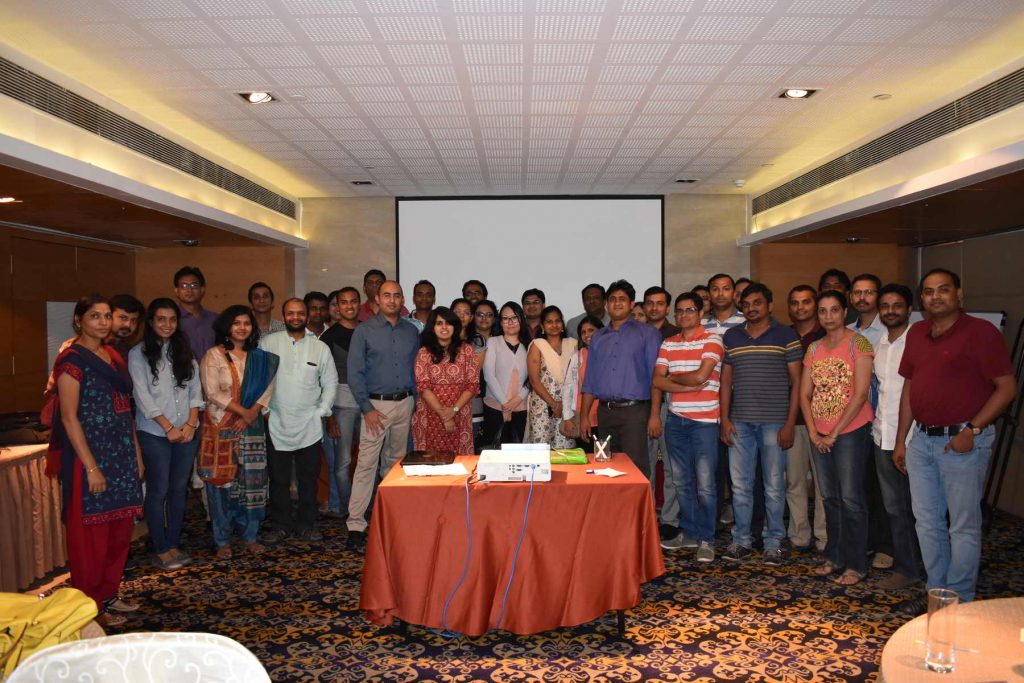 The results from survey seem alarming and the best gift we can to the investor's community is our workshop Your real wealth is your clear mind as once the mind is clear all the good decisions will happen on its own, the workshop will leave you with a clear mind and with new openings of action.
Our Vision to do Workshop in different cities and organizations
This year we intend to do the workshop in maximum cities and in more and more organizations. The content and design of workshop are powerful and we want the workshop conversation to touch more lives. If you want to do a workshop in your city or in your organization you can share your details in the below Google form, we will get in touch with you at the earliest.
It's time to add Jagoinvestor workshop to your financial journey
It has been a few years now conducting "Design your financial life" workshop and each time it has been a very fulfilling experience for us. It is a wonderful space to be in, in which the group learns and starts to fall in love with the process of wealth creation.
This time we want more and more couples to participate so that they can get on the same page when it comes to personal finance. It is extremely important that the husband and wife both take an equal interest when it comes to money management. We are offering a special discount to those who want to come with their partner. (You can even come with your parents, siblings or friends and can claim the discount)
The workshop we conduct is highly interactive, it has lots of activities and fun exercises which help you to discover your relationship with money. The sessions are interactive and very easy to grasp for any kind of investor, beginner or advanced. In short, there is something for everyone in this workshop.
If you have never participated in any personal finance workshop let this one be your first experience. If you have any questions you can write in the comments section or you can email on help@jagoinvestor.com