POSTED BY Jagoinvestor ON September 26, 2010
How does claim settlement work in case you have more than one term insurance policy? Does term insurance provide cover outside India? What if I suffer from some major illness or start smoking after buying a term insurance policy? How easy is it to get a claim from a private insurance company as compared to the state-owned Life Insurance Corporation of India (LIC)?
I am sure you must be concerned about all these questions if you have a term insurance policy or planning to buy one.
Today, I will answer some of the most asked questions, which an individual has in his mind, about term insurance. These questions if left unanswered would not only lead to fear, but may also delay one from taking the right decision.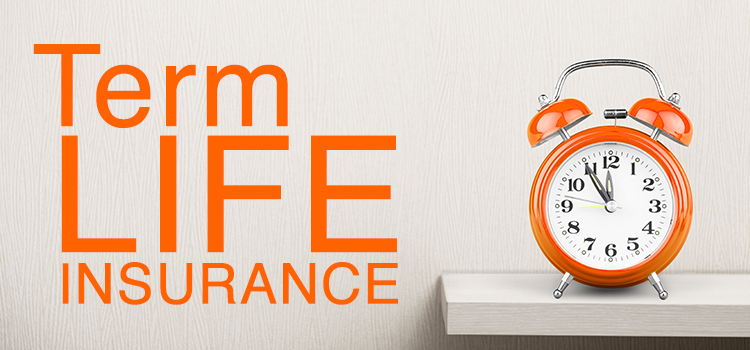 Please note: The following questions and answers are only for term insurance policy and are generally true for any company's term plan. However, very rarely these questions and answers may differ across insurers.
1. Do Term Insurance pay in case of Accidental Death?

Yes, term insurance pays in case of an accidental death. The sum assured or cover taken under the term plan will pay the claim if the death has occurred due to any reason, be it natural or accidental death, or death due to some illness.
There are certain riders (additional benefits) such as accidental death benefit, permanent disability rider and critical illness rider. By buying/adding these riders to the policy, a policyholder can ensure that his nominee will get an amount over and above the basic sum assured (due to any of the rider-related incidents).
2. Does Life Insurance covers death outside India?
Yes, term plans cover death outside India provided the policyholder has updated this fact with the insurance company. He needs to mention that he now lives outside India. Just like change of phone number, address or nominee, there is a facility in the policy service form where the policyholder has to mention that he is going abroad.
However, if he is going to a country that is marked as unsafe like Pakistan, Burma, Somalia etc., then the company will decline this facility. Otherwise, this cover will be valid in other countries like US or UK.
3. To what extent Pvt Insurance companies investigates death compared to LIC?

There is a difference between early claim and normal claim. If a claim arises within the first two years of buying the policy (This period varies from company to company), the company investigates extensively before settling the claim.
You can very well understand if someone has a cover of Rs.50 lakh by paying Rs.7,000 annually (And he has taken this policy on monthly basis, i.e. paying around Rs.600 monthly), then the company is at a great risk. Hence, the company will doubly check everything to settle the claim.
In normal claim, premiums are paid regularly and the policy is in force for a long period, say 12 to 15 years. In these cases, there are not much issues in getting a claim, be it LIC or any private company.
4. If I buy a term insurance policy today, can its premium change in the future?
Unless and otherwise it's mentioned in the policy document. Premium of a term insurance remains the same throughout the term of the policy provided everything remains the same with the policyholder. That is, the policyholder has not developed any illness or any smoking/drinking habit.
On declaring any such thing, company might apply loading and thus the premium amount changes.
5. What if a person becomes a smoker after some years of taking the policies?
If the policyholder has developed any habit, like drinking or smoking, after buying the policy, he generally does not have to disclose this fact to the company at all, unless it's clearly mentioned in the policy document
6. What if a person was a smoker long back but not at the time of taking the policy?

Depends on the policy, but just for example, the Kotak Life Insurance proposal form mentions that the client has to declare whether he was a smoker or drinker earlier also even if he has left that habit long ago. Please see page 4, question 10.3 of this document . However, I am not sure about other companies. Also, it depends on the company whom they consider as a non-smoker at the time of issuing a policy.
For example: Max New York Life Insurance, for its Platinum Protect (term insurance), considers people, who have left smoking more than three years ago, as non-smokers. So please check the company's rule 🙂
7. What kind of deaths are not covered in term insurance?
Some important facts, which most of the people are unaware of, are that most companies exclude "Death due to Terrorist Attack". Although such claims are settled on humanitarian grounds later on when the nominee approaches Insurance Regulatory and Development Authority (IRDA) but such exclusion is there in most companies.
Other important fact, which public at large is unaware of, is that insurance companies do not cover death due to war or natural disaster like earthquake/tsunami. Because in these cases, death toll is high and the claim to be settled runs in crores of rupees which is difficult to settle by the company all of a sudden.
Therefore, these facts should also be kept in mind while buying a term insurance.
8. How to take care of claim settlement in case of more than two policies?
The very first thing, in these cases, is to declare in the proposal form that you already have a policy from an XYZ company. (There is a column in every company's proposal form, which a client has to fill if he has an insurance policy from the same company or any other company).
Once such information is provided, then at the time of claim, the usual practice is to submit the Death Certificate to the insurance company with whom the policy is running for the longest period. Other companies are then informed of the procedure due and an acknowledgment from the FIRST Company is provided to them which are accepted by other companies.
Moreover, of late, it has been reported that generally insurance companies do not ask for an original death certificate to settle the claims, even a photocopy of the certificate will do. So be alert while filling the form and provide all the information about your previous policies to prevent even a minor problem later on.
9. Can NRI's buy Term Insurance?
They can, but there is a catch. As a general rule, a person has to be resident in India to take up insurance policy from an Indian Company, reason being the documents required by the company like Address proof/age proof are to be for some place in India.
Moreover, if the Sum assured required is more than 50 lakhs or so, customer is required to submit his financial papers such as last 3 years ITR or Form-16 which again should be done in India only. Last thing, medical tests would be done at some medical center affiliated to the insurance company near the address of the client which again should be in India.
So these are reason why insurance might have been declined to some NRI.
So one way which might work is this , If a NRI wants to take Insurance, then on his/her next visit to India he should submit his proof of residence, age, last 3 years ITR etc. and get his medical done at his Indian address. This way he can get his policy issued very easily.
However, there is no need to complicate it and in-case you are out in some country and plan to be there for next couple of years, the best thing would be to take term insurance from your country of residence and later when you come back to India, you can buy term insurance that time.
Watch this video to know some more FAQ's about term plan:
Comments Do you have any other doubts in Term Insurance which are not covered here? Which one out of the above 9 did surprise you most?
The inputs are provided by Dhawal Sharma, who is an agent for Kotak and Max Bupa.