POSTED BY Jagoinvestor ON October 27, 2009
Do you hold any Endowment or Money back plans sold to you by any of your relative, Neighbor or were it bought by your Father for you for your "Secure future".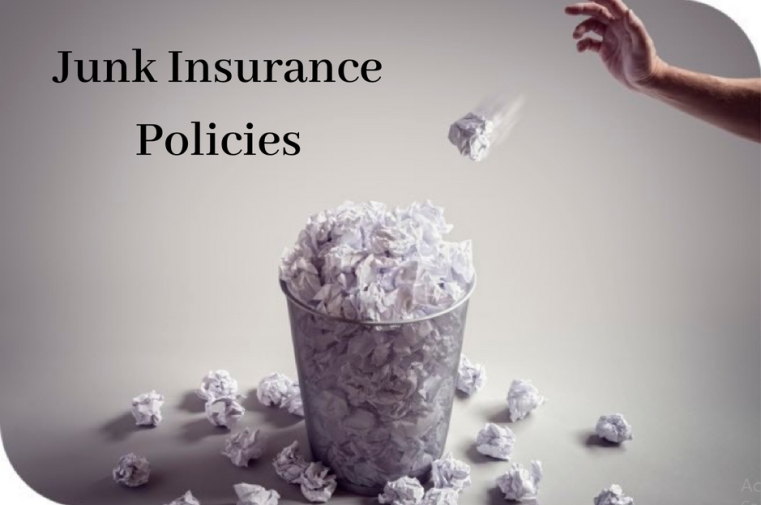 Most of the people hold Junk Insurance Policies which are of no much use to them . Policies like Endowment or Money Back Policies hardly bear Inflation and have no ability to meet your long term goals like Child Education, Child Marriage or Retirement.
Note: All the points I have mentioned are generic and might be little different for different policies, but overall it would be similar. Also, points I am going to discuss are for people who are not happy with their policies and want to get rid of them. People who are very happy with their policies are advised to continue the policy.
I will discuss different scenarios and you can see which category you belong to. Before that lets understand some basic things which you might not know.
Top Reasons Why you hold some Endowment Policies
You were mis-sold that policy by an agent who promised moons and stars to you
You bought that incredible policy because you wanted to save tax in some particular year and you were in a hurry
Your Father bought it for you
You bought yourself without understanding what it is
what is meant by making a policy Paid up?
It means that you will stop your further premium payments, but your Insurance cover will come down by the same ratio. So if you policy tenure was 20 yrs and cover was 10 lacs , and you have paid your premiums for 4 yrs and then make it paid up , then your cover comes down to 2 lacs , because you have paid for just 20% of tenure.
When you make the policy paid up then you receive all your premiums paid and Bonus accrued till that time (only if your policy has run for more than 5 yrs) at maturity.
What is Surrender value?
Surrender Value is the amount which a policy will pay to policy holder if it's terminated before the maturity period. Most of the Endowment and Money back plans don't have any surrender value. Even after 3 yrs, the policy surrender value is very less, Generally it's the "Net present value" of the amount you are supposed to receive at maturity.
In this case you don't have much option, It's great if you have paid for 1 yrs or less , You can/should just forget the money you have paid and start deploying your hard earned money in something better .
In case you ULIP;s you can continue paying because after 3 yrs the money you can get is equivalent to what is actual worth that time and you have much better control over how your money is invested . But anyways you have done a big mistake . See the list of top mutual funds you can invest in for long term .
It's like cutting your infected finger and save your whole body to stink later
I have paid premiums for more than 3 yrs but Policy has more than half the tenure to run .
The best thing you can do is to make your policy paid up or take the surrender value and from now onwards put your money in something which you really understand and which can give you better inflation adjusted and post-tax returns .
I have paid premiums for more than 3 yrs but Policy is close to maturity now.
Now it's too late and you can let it run its whole tenure , You also have the option of making it paid up .
You like this blog too much , Fill out the Fan book
Important Points
Point 1 # Paying 3rd Premium
In case you have paid the premiums for 2 yrs and thinking of surrendering your policy after that, then it makes no sense, because the amount you pay for 3rd year and what you get back after surrendering will be almost same.
For example : If your yearly premium is 30k, and you have paid 60k in 2 yrs and now want to surrender the policy, but you are afraid that you will not get anything back if you close the policy before 3 yrs and thinking of making 3rd payment, then it makes no much sense.
Because even after paying 3rd premium and then surrendering it, the surrender value will be close to 30-35k only. (surrender value after 3 yrs is around 30-35% of total premiums paid).
Point 2# Getting Stuck
Most of the people just continue their policies because they think "It's very safe return and let's not take risk". You are taking very big risk by continuing, its called risk of "losing all the purchasing power", agreed that it's damn safe !!
What you like to get 1 extra day in your old life, by sacrificing 1 hr every day for a year. See how much your policy scores on Gfactor analysis
Point 3# Abandon those "Friendly Uncle" agent
Throw out those emotions, save them for your spouse and parents. Get rid of those agents from whom you bought those policies just because he is your uncle or papa's friend.
Comments please – Are you one of them who are stuck in those kinds of policies and what is your next step, any other recommendation from your side?