POSTED BY Jagoinvestor ON September 24, 2009
Most of the newcomers and even some experienced people struggle with basic questions and concepts of Financial planning. I hear most of the readers on this blog and even over the chat with them asking the same kind of questions over and over again.
So here are top 10 questions and their answers. Read them and find out if it contains some of your doubts too…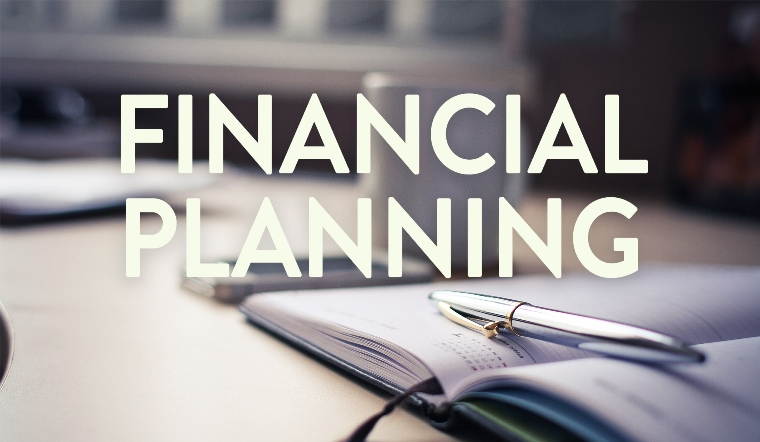 Question 1# I want to Buy a Life Insurance for my Financial dependents. What Should I buy?
Answer: Term Insurance, split the Insurance between 2 Insurance providers, better to take 5% increasing Cover option.
Question 2# I have to save for my retirement and Children Education and Marriage. It's more than 15 years away. I can take small risk to moderate risk, where should I invest?
Answer: Invest in Equity Diversified Mutual funds via SIP. Keep reviewing the funds every 2-3 yrs. For now, choose the funds from this list of Best Mutual funds in 2009.
Question 3# I have no Idea about Stock Market and How it works and I am not even Interested to know how it works! Is there any way I can invest in Equity and Enjoy high returns?
Answer: Yes, The answer is same as #2. Invest in Equity Diversified Mutual funds via SIP method. Keep reviewing the funds every 2-3 yrs. For now, choose the funds from this list of Best Mutual funds in 2009. If you are not a big risk taken and have some heart problem then Invest in Balanced funds.
Question 4# I have recently got very excited by the idea of doing Stock Trading and make some consistent money from it. Any Tips?
Answer: Better do what you are doing right now… Trading is not everyone's cup of tea. Unless you are very determined of making it as a career or a semi-career, don't even try Trading unless you have no hobbies to keep your self-busy with. Read How a newcomer should start in Stock Markets first.
Question 5# I want to invest in FD or Endowment Policies for my child Education or Retirement which is more than 10 yrs away, Shall I?
Answer: No!! FD and Endowment Policies provide very bad "post tax post inflation" returns… most of the times… it's Negative return after adjusting inflation and tax. The purchasing power of your money will decrease drastically in these kinds of Endowment policies.
Always remember
Short term = Debt
Long term = Equity
That's the RULE NO 1. Look at how to choose the best FD for yourself.
Question 6# I need some money for my Sister's Education or Marriage in 2 yrs, shall I Invest in Stocks or Mutual funds. I can see markets are rising now and I am sure that it will give me great Returns.
Answer: No!! It's an Important goal and you can't risk with that. Stay Away from Equity…The first thing you have to ask yourself is "Is Direct Equity for you"? And what do you mean you are "sure" about the markets moving up?
There is no such thing.. Markets didn't even like Einstein and Newton who tried Predicting the movements, who are you !! Even though markets look easy, it's too tough to make such calls…
Question 7#I have invested in some Endowment and money back policies. What can I do now?
Answer: Better make it a paid-up policy and take a term policy. You will save a lot of premium and hence you can invest it for long-term in Equity which you provide you much better returns. See the Review of Jeevan Tarang Policy from LIC.
Question 8# Should I hire a Financial Planner? I can read about Financial planning on blogs, through newspapers. I have increased my knowledge to an extent I can take care of myself. What to do?
Answer: It's great that you have learnt it yourself, you should be able to take care of most of the things by yourself, but most of them will be day to day decisions when it comes to Financial Planning. It takes much more than just that!
Financial Planning is more than "Taking term insurance" or "Choosing some great mutual fund" or "good attitude about saving"
It requires
Time
Analysis of Current Situation in detail and linking each component with other for best results.
In-depth knowledge or at least basic level of knowledge of overall Financial Planning …
An attitude of thinking in terms of Financial planning.
It's not everyone's job. We all have expertise in some or the other field, we may be okay or good at Financial planning. If your Home electric wires have issues… better call an electrician even though you have learnt some basic Electronics in college and know what needs to be done.
It's always better to hire an expert and pay him what it deserves. We all are in this world for some reason, better do your own part and let others do theirs.
Note: I am talking about overall Financial Planning and expert advice… taking basic advice can /should be done by yourself.
Question 9# How is an Insurance agent or Wealth/Portfolio Manager different than a Financial planner?
Answer: From decades, Agents and petty advisers with some basic knowledge in a single field claim to be a financial planner. Financial planning is a very different thing than just Insurance Planning or Investment planning.
They are part of Financial Planning and much much more than that. Its like surgery of current situation, trying to find the issues in the current situation, the defective parts of overall Financial life and then correcting those mistakes by linking different parts.
CFP is the standard certification accepted all over the world for Financial Planning; So if you are looking for your Financial planning. Only look for people who are some way related to CFP certifications.
They can either be pursuing it, completed it or have been given CFP certificate. You can also look for any trustworthy person you think have required Skills.
Question 10# But Why to do Financial Planning at all .. I have never done it and I think I am in a good shape .. I don't see any financial issues with my life.
Answer: It's an innocent belief. There is time for everything.. wait for 20-30 more years and you will be amazed to see you are so much short of your Retirement corpus. You are still alive, hence you can't imagine your family Financial situation once you are gone …
Everything shows up later… There are people claiming to be "healthy" and then dying of "Heart Attacks" 2 yrs later .. and young people complaining for "Backaches" in Early 20's … These are the people who don't believe in regular checkups…
Just to save few hundreds these people take risk with there health and let it deteriorate to an extent when it's too late…
There are people who have decided to do their Financial Planning, but they are already in too much mess now… because they have taken those junk Endowment policies long back thinking it will make them rich… once you analyse your Financial Situation by your Future eyes.
You will be amazed to find out how much of restructuring you are doing…
Comments please .. Do you know of any more common question which can find a place here. Which one of these was one of your doubts? Please leave a comment …