POSTED BY Jagoinvestor ON June 29, 2016
Hello Mumbai Investors,
You have experienced your first rain and the weather is beautiful out there. It's time to go on a date with YOUR financial life and to do so; we have an opportunity wrapped in this article for you.
Mark and block 7th of August (Sunday) on your calendar, our entire team will remain present in Mumbai to lead/organize an extraordinary one day workshop on personal finance. This time we are playing for a bigger event and for that we will need your support and full participation. (Watch Pune workshop Video & Testimonials from Participants)
If you are from Mumbai, Navi Mumbai, Thane, or other nearby areas (even Pune), then book your seat and then share quickly about this event with your loved ones.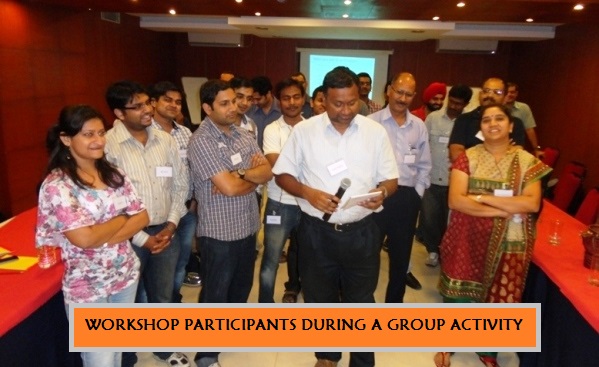 Our PROMISE – It is going to be a GAME CHANGER
The workshop will be a game changer for YOU because it will add a lot of value to your financial life. So far we have seen and observed that our workshop helps investors to add new and different dimensions to their financial world.
In the whole process you learn to slow down so that you can examine what's going on in your INNER financial world. With our help and support, YOU will also define and adopt a new set of actions and strategies to create an amazing financial life.
Why we conduct workshops?
We do offline workshops so that we can connect with some of our readers at a deeper level, round the year we write articles, reply to thousands of comments and work with a few hundred investors one-on-one and in that process we learn, grow and expand as professionals.
Our Workshop gives us an opportunity to share outrageously all the knowledge and experiences that we acquire round the year. The program is an opportunity to get our readers more and more action-oriented.
Why you should come for this workshop?
You will learn how to improve your financial life with your current set of resources and income.
You will learn how to plan for your financial life goals
You will interact and learn from other's people's financial life
You will dedicate one full day to get better with money management
You will learn to add new dimensions to your financial life
To understand that personal finance can also be fun
To give a whole new direction to your financial life
It's time at add jagoinvestor workshop to your financial journey:
It has been a few years now conducting "Design your financial life" workshop and the experience has been amazing. It is a wonderful space to be in, in which the group learns and starts to fall in love with the process of wealth creation.
We do not teach tricks and tips to build wealth in fact we help you to discover your own personal process of creating wealth.
This time we want more couples to participate so that they can get on same page when it comes to personal finance. It is extremely important that husband and wife both take equal interest when it comes to money management.
We are offering special discounts to those who want to come with their partner. (You can even come with your parents, siblings or friends and can claim the discount)
The workshop we conduct is highly interactive, it has lots of activities and fun exercises that help you to discover your relationship with money. The sessions are interactive and very easy to grasp for any kind of, beginner or advanced investor. In short, there is something for everyone in this workshop.
What will you get as a participant?
You get a FREE Financial Health check-up Report worth Rs 499 on sign-up
One day workshop with some personal finance tools like a budget sheet, Mutual fund tracker, etc
Invitation to join our inner circle
Register for Mumbai workshop on 7th Aug, 2016 (SUNDAY)
Single Ticket
+15% service tax
Couple Ticket
+15% service tax
Other Details
Program Name
– Design Your Financial Life (
Check Program Flow
)
Program Presenters – Manish Chauhan & Nandish Desai
Timings & Date – 8:30 am – 6:00 pm, 7th Aug, 2016
Venue – Motilal Oswal Tower, Gokhale Road North, Prabhadevi, Mumbai – 400025 (Maps)
Contact Person – Abhi Kumar (09979922535)
Important Information
The venue is 2 km from Dadar/Lower Parel Station
Lunch and Tea/Coffee is included in the program fees
Please don't bring kids to the program
We reserve the right to admission in this program
This program is not for financial advisors/agents/CFP
Invitation to join and participate
From the bottom of our heart, we invite you to join and participate in our Mumbai workshop. Come alone or with your spouse or parents, siblings or friends but see that you do not miss this opportunity. Do not let time and money to get in your way and book your seat at the earliest because we will be taking 70 participants this time and registration will close after some days.
This workshop is strictly for investors and not for advisors or finance professionals. This workshop is strictly for investors and not for advisors or finance professionals. In case we find some financial advisor/planner or anyone from personal finance background registering for the program, we will refund the fees. We hold the right to admission to this program
If you have never participated in any personal finance workshop let this be your first workshop. If you have any questions you can write in the comments section.
You can also visit our Workshop Page to Register and Get more details.
We would like to extend special thanks for Motilal Oswal Mutual Funds for allowing us to use their venue for this workshop and helping with the logistics.