POSTED BY Jagoinvestor ON October 23, 2018
Good news …
Now it has become much easier to transfer your EPF accounts while changing jobs.  You no longer have to file separate EPF transfer claims using Form-13 after changing jobs. It will now be done automatically. EPFO has introduced a new composite form called Form 11 that will replace Form 13 in all cases of auto transfer.
In this article I will tell you the process of transferring your EPF account in case you are changing your job.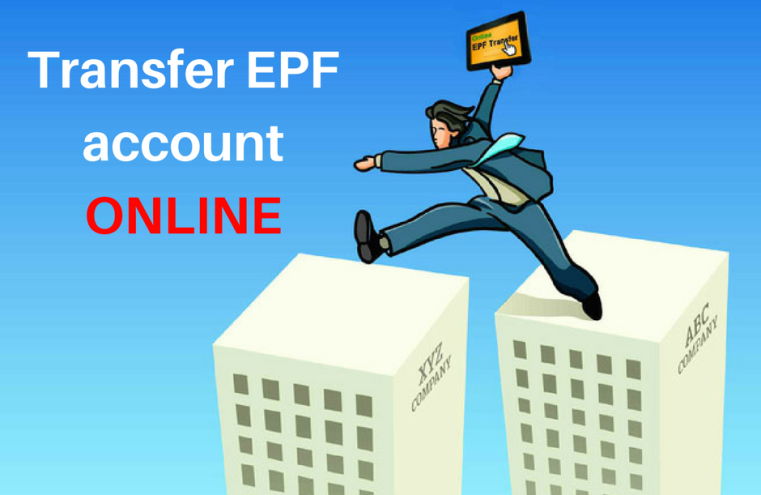 EPFO i.e. Employee's Provident Fund Organization has introduced the online portal to transfer your EPF account from one employer to another employer.
How to transfer EPF online automatically in case you change your job?
Old Process –

Earlier, transferring EPF account from one employer to another employer was quite a hassle for an employee for which employees needed to wait for a prolonged time period. As per the old process, one had to complete the process only through offline mode which resulted in various problems like misplacing your documents, taking a long time to get the claim approved and a communication gap which had proved as a major problem.
New EPF composite form 11 –

Form 11 is a composite declaration form, which includes all the basic details of the employee such as Name, registered mobile number, bank account number, PAN number, date of birth, date of joining, etc.
From now on, employees have to fill only form 11 to his employer at the time of changing his job, and his EPF account will be transferred to his new employer automatically. But for this process employee's UAN must be linked with his Aadhaar number, so that the employer can verify employee's details and e-KYC.
The introduction of this new online portal has saved lots of effort from every employee and made this process a lot easier.
Let's see the process of how to transfer EPF online.
Online mode of transferring EPF Account:
Here in this process, I have classified all the steps into 3 categories according to the work done by employee, employer, and EPFO. Now let's see the steps –
What employee has to do –
Fill form 11 – providing all your details.
Provide all the details regarding your previous job.
Sign and submit this form to a new employer.
What employer has to do then –
Get the form filled by the employee and check the details entered.
First, enter all the details of the employee and then upload form 11.
Further process –
The employee will get an SMS on his registered mobile number to inform him that his auto-transfer request is in process.
Once the process of transferring the account is completed, the employee will be informed via SMS or e-mail ID register with UAN.
The process will be completed unless –
Employee stops it in between
The new employer deposits his 1st contribution
Watch this video to know how to merge EPF account from one company to another company:
Let us know if you understood the process? Have you tried doing this?