POSTED BY Jagoinvestor ON May 15, 2018
Digilocker is a Digital Locker service provided by the Indian Government for the citizens to reduce the efforts of carrying hard copies of their documents everywhere. It is a part of the digital India campaign.
Many times it is difficult to carry the hard copies of your documents everywhere. And there is also the possibility of misplacing or losing your documents. So to reduce your efforts and keep your documents safer, the government has introduced this new feature where you can save all documents and use them whenever you want.
Now, let's see how digilocker works.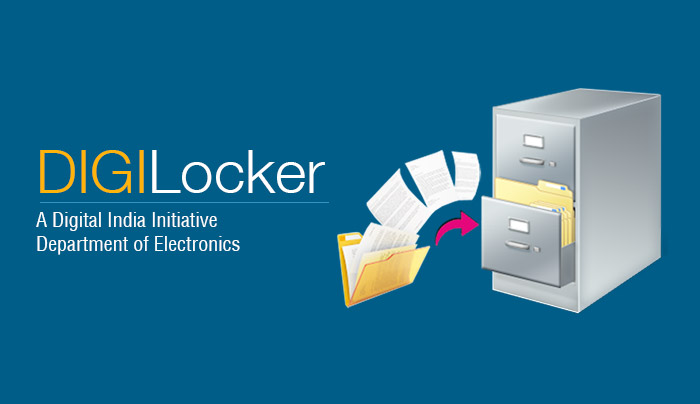 Key Components of Digilocker
When you log in to Digilocker account, on the first page you can see some key components which are useful for the user. These key points are as:
Dashboard
Activities
Shared documents
Issued documents
Uploaded documents
Issuer
Requester
Features of Digilocker:
Digilocker is available in both website and Digi locker app form. Various features of Digilocker make it more attractive and convenient for the users. Some of the main features are listed below:
1 GB space.
Part of digital India.
Can store both uploaded and issued documents.
You can then also share this URI link of the documents to others when you need to submit your document anywhere.
Both Aadhaar holder and non Aadhaar holders can open this account.
Easy and more secure to use.
What are issued and uploaded documents?
Issued documents: 
Issued documents are the documents which are shared by the issuer to the Digi locker of the user through push or pull way of sharing documents.
Push way means sharing the documents to the Digi-account of the user by using his Aadhaar number to search his Digilocker account if he has already linked it with his Digi-account.
Pull way is the way of sharing documents through URI link if the user doesn't have his Aadhaar number linked with his Digi-account.
Uploaded documents: 
Uploaded documents are the scanned copies of the documents which are saved by the user to his Digi-account.
How to use DigiLocker?
To take the benefit of Digilocker account you have to sign up first which is very simple. To start a Digi-account first sign up for Digi locker and create a Digi-locker account. Go through the steps given below to sign up for a new Digilocker registration.
Step 1: Download Digilocker app or visit the government authorized Digi locker link https://digilocker.gov.in and click on the sign-up button on your right.
Step 2: Enter your mobile number and click on continue. You will get an OTP on your registered mobile number. Once you enter the OTP and click on continue you will be directed to the next page.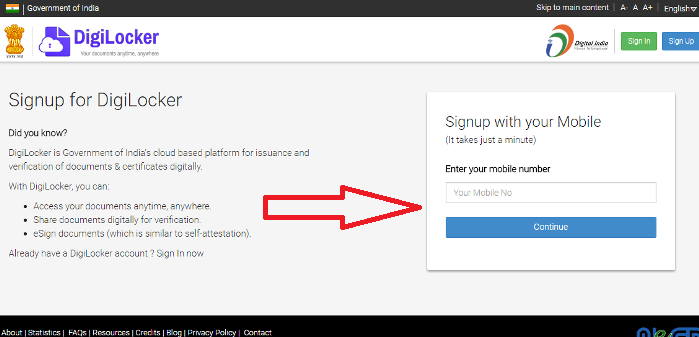 Step 3: Now enter your username and password and click on sign up.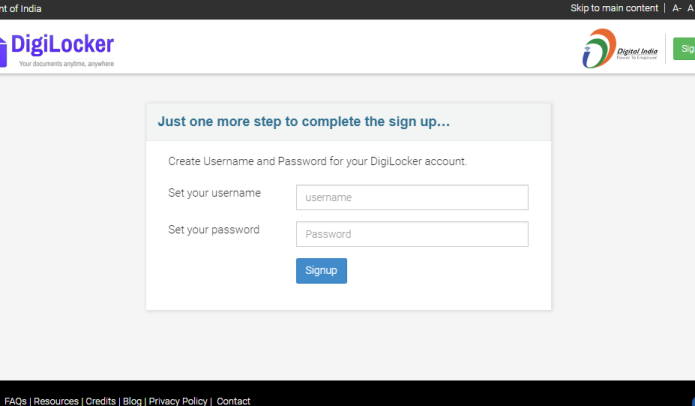 Step 4: Here you will be asked to enter your Aadhaar number. To link your Aadhaar with your Digi-account, your mobile number must be registered with Aadhaar so that you can get OTP. If your mobile number is not registered with Aadhaar, you can skip this step by clicking on the "continue here" button given below.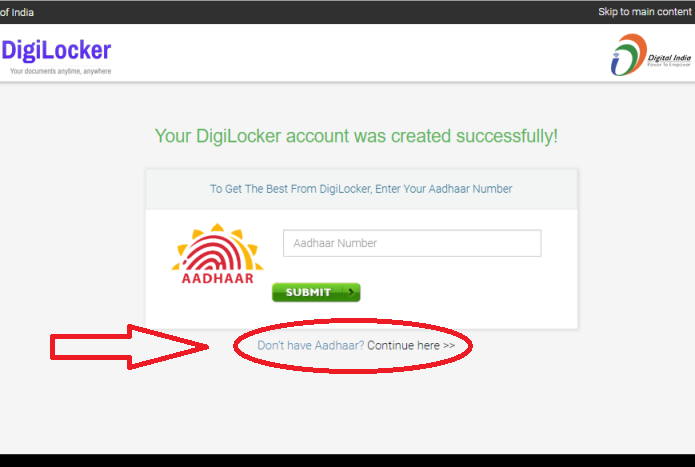 That's it. Your Digilocker account is ready to use now.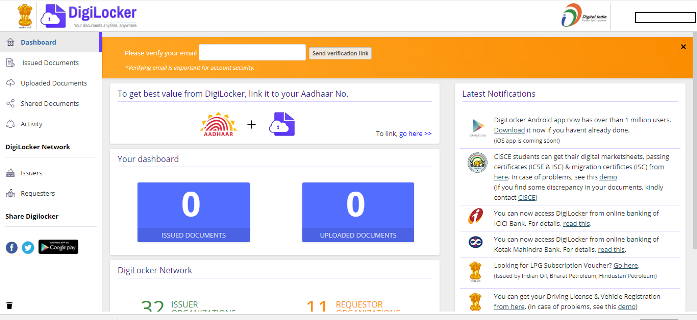 You can read the user manual for Digilocker here.
Three entities in Digilocker:
Any person having an Aadhaar card can open a Digilocker and save his documents safely in it. There are generally three categories of people considered as the users of Digilocker. These categories are made on the basis of users of this facility.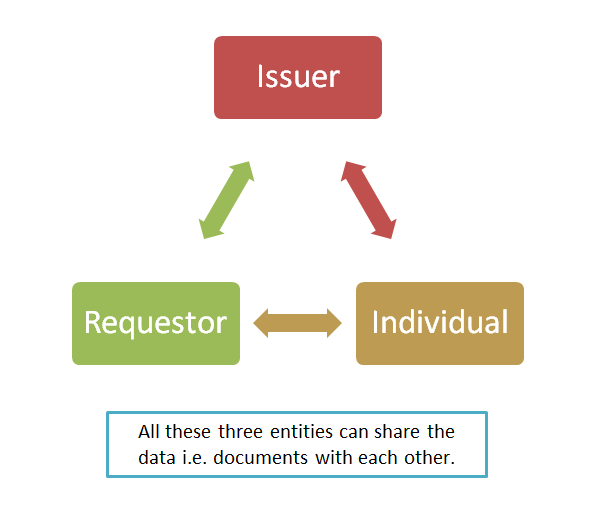 1) Citizens/Individual:
The first category includes the person holding the Digi locker account. The person here has all the authorities regarding his Digi locker. Only he can manage the account. And no one can use his Digilocker documents without his permission. On the other hand, this person can use his documents whenever and wherever he wants.
For example: if you go to any government office for some very urgent work and then you realize that you have forgotten to bring one of your document which is very important. what will you do in such a situation?
If you hold a Digilocker account and have saved a copy of that document in that account then you can take print of that document or can simply share the URI link.
2) Issuer:
The issuer can be any Governmental or private institute or company. This issuer provides the e-documents through URI by using persons Aadhaar number. It will help the issuer and the receiver both to provide the document on time and avoid delay.
Besides, there is no need to send the documents physically to each individual on their respective address and track those documents in case that person doesn't receive it.
3) Requester:
Requesters is the institute or individual who uses your e-documents through Digilocker for the verification or any other legal procedure. When you provide your URI link to the requester then you don't need to submit any hard copy of that document.
Requester can be universities or any government officials etc.
Benefits of Digilocker:
All the documents shared are paperless so it reduces the efforts of maintaining the paper documents for government officials.
When you save any document to your Digilocker account you can add you e-sign so that it becomes a more authenticated document with self-attestation.
The issuer can directly issue the documents to an individual which makes the document delivery procedure more safe.
User can use the documents saved in Digilocker anywhere, at any time which proves more convenient for the users.
When you use the URI link of the documents directly shared by the issuers, it reduces the possibilities of submitting fake documents.
#Digilocker helpline:
If you have any complain regarding digilocker then you can send your query at support@digitallocker.gov.in.