POSTED BY Team Jagoinvestor ON November 20, 2019
Newborn baby comes with a bundle of joys. However, after his/her, your life changes a lot like adjusting your schedules, balancing your work life and most importantly managing your finances. One important thing which parents forget after the newborn arrives is to add him/her in the health insurance policy.
In this article, we are going to share what is the process of adding your newborn baby to your existing health insurance policy. Note that it does not matter if the child is biological or adopted, the process is exactly the same for all.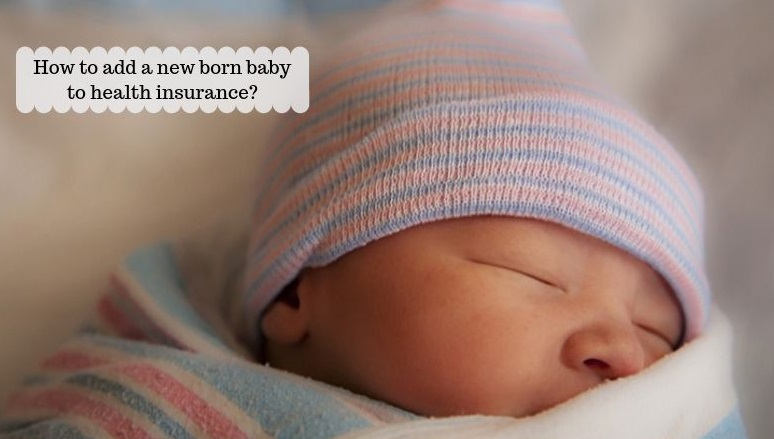 As medical emergencies are uncertain and unforeseen expenses may affect your finances badly. And also, getting health insurance for a newborn or a child below 5 years may not be possible, all health insurance policies have a certain entry age limit.
How to add a newborn baby in your health insurance?
There are two ways of adding a newborn to health insurance. First at the time of renewal and other is, adding during the year.
1. At the time of Renewal
There are two modes of doing it at the time of renewal, online and offline.
Offline mode – In offline mode, you need to inform your agent or insurance company, fill a prescribed form and attach a birth certificate of newborn baby, discharge card and other required documents along with cheque/DD of the increased premium amount.
Online mode – In online mode, you just need to visit the website of the insurer and go to the renewal page and you will see an option to add a newborn somewhere on the page. On selecting add newborn, the premium for your health insurance policy will be increased and you need to pay the revised quote. However, some companies may ask to attach a soft copy of the birth certificate of a newborn baby.
2. Before Renewal Date
Adding a child during the year can be done only through offline mode. You need to inform your agent or insurance company, fill a prescribed form and attach the birth certificate of newborn baby, along with NEFT/cheque/DD of the increased premium amount.
Important points
Waiting Period – Newborn baby is not covered until 90 days, due to the high amount of risk involved in medical emergencies.
Revised Premium – When you add a new member to your policy, the insurance company will recalculate the premium amount. So, you need to pay an increased premium amount.
Cashless card – You need to submit a photo of new born at the time of adding, to avail cashless card facility.
In the case of a newborn health insurance cover, it is very important to know, what is covered, what all are exclusions and whether vaccination is covered or not. So, Make sure you read your policy document.