POSTED BY Jagoinvestor ON March 14, 2013
I was talking to one of my distant relatives and told him this – "When you want to increase sales of a financial product, make it complex, and if you want sales to boost a bit more, increase the complexity a bit more!". Because the moment a financial product is "complex", investors perceive them to be more valuable and worth investing. When a product is simple, it does not look powerful to them. Let me break this myth to you today.
If you look at any financial product, it will either be simple product or a complex product. Let's see what they are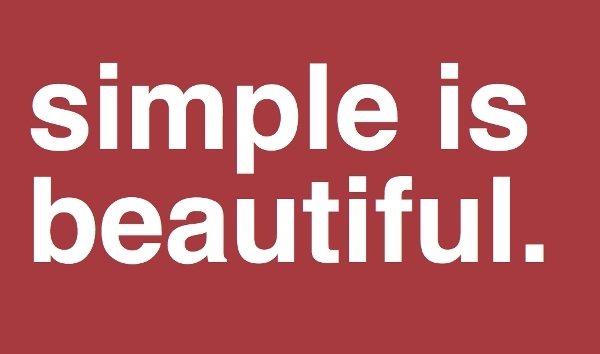 1. Simple Products
Simple Products are those which are very very focused, with one intention and true to focus, they are easy to understand. Some examples are Fixed Deposits, Term Insurance, Mutual Funds, Health Insurance, Motor Insurance, Recurring Deposits, Govt Bonds etc.
2. Complex Products 
Complex products on the other hand are those kind of financial products, which are built by combining two or more Simple products functionalities. Some of the examples are ULIPs, Endowment or Money-back plans, Fixed Maturity Plans, Child Plans , ULHP (unit linked health plans) etc. You will see that its much easier to sell complex products because they offer more than one feature and people feel that they are such an excellent products with some magic, but the truth is that they just have features of more than one Simple product.
For example if you take a ULIP, its just offers the functionality of term insurance and mutual funds. You can get life cover and also enjoy market linked investments, & just like that a endowment plan or money-back plan also offers the functionality of a term plan and a bond.
Simple Products are Powerful
If you have been a regular reader of this blog from some years, you would have realized by now that simple is powerful and that holds true for financial products also. All you need are simple things like a term plan, a health insurance policy, a SIP in mutual funds and an emergency fund and you are pretty much have completed your financial planning. You don't need much more than these simple products. In my 1st book – "16 personal finance principles every investor should know" , I have stressed upon several simple concepts, which will how you how easy is the game of personal finance.
Complex Products have high CHARGES
I am not commenting on the usefulness of complex products, because they can also offer a great way of investing your money, but the one thing that's really clear is that a complex product can charge higher fees just because someone has taken the pain of creating those complex products. Now because customers feel they are special, they will also be ready to pay high fees … and that's exactly what happens. When you perceive something as powerful (complex seems to be powerful to many), you will be more ready to pay higher fees.
Do not look beyond Simple Products
For a common investor, I would say that most of the times Simple products are enough. When they come across a financial product, they should see how simple it is and what core functionality it provides. If it tries to do a lot of things and you are lost in its features, its probably a time to say NO to it and move on.
A lot of people have created more wealth by wrongly investing in Simple products that those who correctly invested in complex products. A simple law of Design is that "simple is powerful" and it's true for most everywhere, including personal finance.that this article does not mean to say that all the complex products are bad and are not worth looking, we are just talking about a general principle!
What do you think about this simple principle and do you also observe the same thing?