POSTED BY Jagoinvestor ON December 18, 2010
Suppose you have 3 buckets, and you have to put each kind of investor into those buckets!. What would be the criteria you will use?
In my experience of dealing with hundreds of readers and dozens of clients till date, I can categorize them in a very interesting manner which shows their knowledge and attitude towards personal finance. I call it "I know" or "I don't know" model. If you look at all kind of investors, at a broader level, you can put them in 3 categories.
Lets see each of them and you can identify which one you fit in.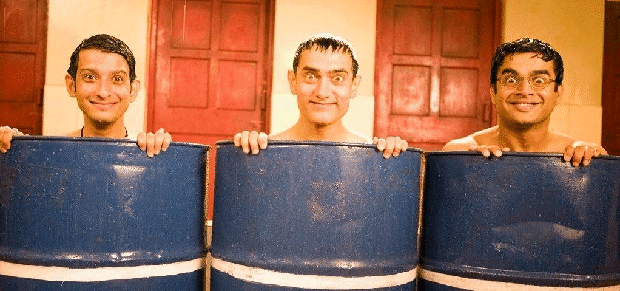 1. I know that I don't know
The first category of investors is very basic and large in number. They are not very much familiar to personal finance concepts and how to manage their financial lives and mostly they have no idea on how good or bad their financial lives are.
These people are mostly careless in this area and don't give sufficient time to manage their financial life. They take it as it comes. Many a times they are great in their respective fields, may be one of the best performers and very smart in what they do, but when it comes to personal finance or managing their own money, they are clueless.
People in this category are aware about the fact that they are not good at personal finance and they need assistance when it comes to recommendations, calculations or any kind of basic planning in area of money. They are lost in this overloaded world of information.
Who falls under this category?
Most of the salaried class people fall in this category. Software engineers, doctors, media personals, defense-personals and even self-employed. At times people related to finance like CA, CS, MBA finance also fall in this category!
Whats common in each of them is that they are modest enough to realize and accept that they don't know. If you ask them simple question like "Does term insurance make sense compared to Endowment Policies ?" (read this and this), they would be very confused and might not come to a strong conclusion on their own. They will not have much idea on how to start.
Anyways, the point is not whether they know how to do it or they don't, the point is, if they are aware about this fact that they know or they don't!
People in this category get mis-sold by agents and often take wrong decisions because of tricks applied by marketers and often they feel that the other person is smarter and knows better than them. That's the reason they fall prey. Most of the readers here I think would be falling in this category and they are constantly trying to shift to the 3rd category which we will discuss !
2. I don't know that I don't know
This is an interesting category. Just like first category, even people in this category don't have much idea or have wrong concepts in area of money, But the main difference in this category is that they are not ready to accept the fact that they do not know things, but they feel that they know enough, and live in their own world with their own understanding which  in reality is incorrect.
They have their own way of looking at things and suffer a lot in their financial life because they have no idea what they are doing. They are actually not very smart in personal finance, but they "feel" that they are.
Finance is just some math's and number's game
Ironically, some of these people are very smart and intelligent in other areas of life. So much, that intelligence now comes on the way to their financial life. They assume that they know everything very well and are not open to listen to other views and learn from that.
They consider personal finance as something which they can excel easily, just because they have been successful in other things in life. After all its just some maths and numbers game, as they feel so ! . Interestingly not just investors but lot of agents and advisors also fall in this category. A lot of misselling which happens is accidental at times and not intentional. These agents/advisors do not have any idea that they are actually misselling.
They do it thinking that they are doing a great job. They themselves are not aware that they have missold accidentally, believing in what they were told in their sales-meetings.
Let me give you a personal example:
I used to talk a lot about Insurance commission and how insurance agents make huge commissions compared to Mutual funds. At that time I was not aware of the fact that mutual funds commissions are paid on AUM basis.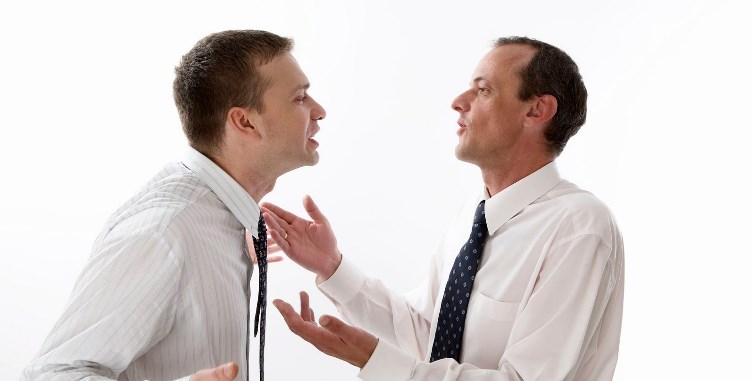 I used to make my own theories based on calculations for some hypothetical examples. Even I use to argue with many Insurance agents on the commissions structure, some of them told me that even mutual f‌unds have high commissions, but I used to think that they are referring to the high ticket transactions only, and trying to cover themselves.
I was in this category because at that time I was not accepting that even mutual funds have AUM linked commissions and I used to just argue with them based on my ignorance. So I didn't knew some important information and I didn't knew that I don't know.
In the same way, people in this category do not have proper understanding of basics, but instead of accepting it, they have some other kind of knowledge or wrong knowledge and notions and based on that they mess up their financial life.
3. I know that I know
Last section but a very small one is of people who understand truly what they say and suggest in personal finance. If you ask them some question, they would be very confident in what they tell you. This comes from the confidence, which is result of experience and deep self-learning in personal finance.
These people use their mathematical and analytical ability to understand what is right and wrong. You can find many of these people on this blog and our helpline Forum :). A lot of people from "I know that I don't know" category get promoted to "I know that I know" in some months or years.
An experiment:
Try this!. If you ask a question like "Does term insurance make sense compared to Endowment Policies ?" to these people, they would eventually come out with the right answer even if they do not know.
They would not need any guidance or very little guidance and they would take this kind of problem as a pure logic based comparison questions and will try to compare both term plan and endowment plan from different points and would come up with a conclusion that Term insurance is the best way of Insuring one's life and it makes sense to invest the rest money in some other product.
Also, if you don't tell them how much return one can expect in long run, they would still find out somehow how to look at historical returns and equity is less-risky in long run ! . They are like a new-born baby who was not told anything, but they just start doing what needs to be done somehow.
What category are you in and What should you do ?
Which ever category you belong to, your final goal should be to get into 3rd category where you are aware of everything yourself and you can guide even others.
To eventually reach 3rd category, you have to do just one thing, whenever you are in conversation or debate with anyone, have an open mind of discussion and be open to accept that you can be wrong and might not have some information. Be ready to learn things from other person. With time you will slowly reach 3rd category .
These 3 categories are not just for personal finance, you can categories people in these categories for any area of life and solution to reach 3rd category is still same what I suggested above. Do you think there can be other categories than these 3 discussed above ?
Which category are you in currently ?
Did you shift from one category to other by reading this blog ? Share ! . Also have a look at these unansweed questions on forum Incase you can help in answering them. And if you are wondering why there is less activity on comments section, I am on vacation for your info !