POSTED BY Jagoinvestor ON December 31, 2009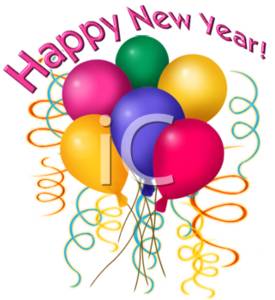 Look around, the world is lovely and bright
Look inside, understand yourself and you'll see new light
Follow your dreams, follow your heart
Do everything that fills you with delight
Wish All the readers a Happy New Year
In this short post we will see what are te things you should make sure you have completed . We will actually see the points you should keep in mind through the older posts only . Take it as a guide for what you have to do in coming year if you have not done .
New readers can look at Archives to find out Old articles categorised by Month and Category
Important Points
Make sure you have adequate life cover , Calculate how you can calculate your Insurance cover and then take a good Term Plan to cover your self . It is extremely important .
Open your PPF account if you have not done it yet , I know its tough to take action , but there is no alternative 🙂 .
Make sure you understand the concepts and importance of Debt and Equity , understand the importance of Asset Allocation . Understand that Equity is extremely risky in Short term and Debt is extremely risky in long term.
Make sure you don't buy products which you do not understand. This is important , Don't get into wrong products . doing nothing is a better thing then doing wrong things . Learn from this blog and other blogs , read before you do . don't do before you read . This is the common mistake . Read some Tips in Personal Finance .
Share, We cant grow unless you share things. 5 ready to learn, less knowledgeable people are better than 1 Albert Einstein. When you share links, tell your friends about this blog, Give your comments in articles, There is conversation happening and that leads to more ideas, disagreements , which are the essential things in life to grow . Do more of it . If you are silent reader , I can understand that you don't like to talk much , but occasionally come in and say how you feel about the idea , put 2 lines , that's enough .
What I Wish for in 2010
All the right decisions we can make in life are "simple" and "extremely tough" to take. We get confused because of lots of choices and the simplicity of products. It does not fit with our complicated environment these days.  All the wrong decisions we take in life are easy to take , looks good to us at first moment and hence give an impression that they are great and worth taking. Same thing happens in our financial lives . Simple products like Term Plans , SIP in Mutual funds look too easy and simple and hence make us feel that there is some thing wrong with them , We think that how can they be so simple and so powerful, and when we see them in comparison with complicated products like ULIP's and money back plans, they make us feel like we are doing some thing wrong by buying something which not much people buy.  More than 80% Insurance p9licies sold in India are ULIP's, Just because 80% people do it , It does not mean they are right product for you . Think and judge your self . Just like the top of the ladder is never crowded in any profession , the same way the best products is not the one which is most sought after . Don't let 2010 be a year when you make the same mistakes which you have done earlier in life . Making mistakes is one of the greatest gift , Repeating them is the biggest curse . So make a mistake, don't repeat it 🙂 .
I am not a religious person and I am yet to discover if I am a spiritual one either , but there is some thing inside me which asks me to wish for each and ever reader of this blog that he/she should be more educated , more empowered with the psychology of how to succeed in Financial Planning . I feel like this blog is a platform where any new person can come , learn , discuss the ideas and one day he/she can become his/her own financial planner , who is capable of taking all the right decisions one should be making , you don't need to depend on anyone , neither this blog nor me , you can be your own master and together we can and we will do it . It might take some time , but its going to happen . I know .
I thank you all for the great support and motivation you have provided to make this blog one of the best financial planning blog in the country today. Happy And Prosperous New year to you and your Family .
Manish
Comments , Give me suggestions on how I should take this blog in 2010 and what are the different things we can do on this blog . You are a part of this Family and your views matters .
Updates
The blog completes 2 yrs
Monthly Pageviews are now touching 70,000 per month
800+ comments in last 30 posts in less than 3 months
[ad#text-banner]