POSTED BY Jagoinvestor ON September 16, 2008
There are lot of assumptions related to buying life insurance in India, because of underestimating the future non-life threats like job loss, accidents and also the life threats which will have a bad impact on your families future requirements in case of your untimely demise.
Today i will discuss about the calculation of insurance Amount one needs to protect his family even though he will not be there for them.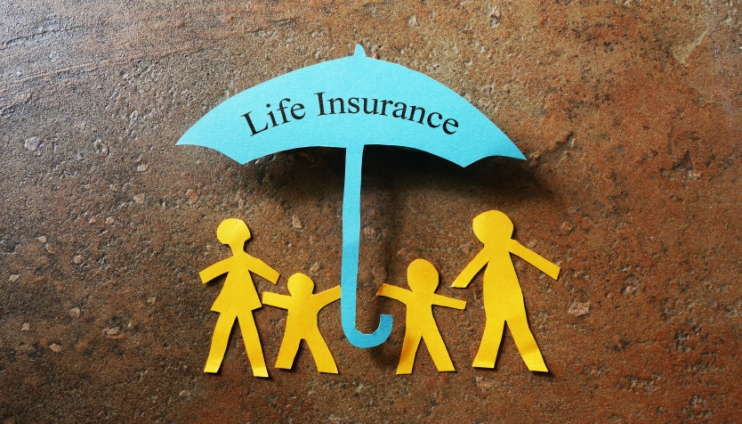 How much should be the Insurance cover?
You will hear that it must be 6-7 times of Gross yearly income which is good enough estimate. but it does not consider other things like Debts or living style. It may be true for you but not for other. Some people may have simple lifestyle, whereas some other can have expensive lifestyle. So lets answer this question in another way.
This is pretty easy to answer, The life Insurance amount much be enough to –
Pay off all the debts
Should be able to provide monthly income which is good enough to cover family expenses
Any emergency or unplanned needs for future.
How to calculate the Sum Assured?
While deciding the  total sum assured, you need to consider all the factors that may affect to the financial life of your beneficiary when you will not be around. You should understand the expected cost of living for your family in your absence.
Some of the basic aspects that you should take into consideration in order to calculate the total sum assured are listed below:
Calculate the total one time expenses which can be paid in lump sum also, like, Loan, credit card bills etc.
Make a addition of all the assets like mutual funds, stocks, FD/RD, property etc. (Exclude those assets which your family is not willing to redeem or offset with the lump sum amount of liabilities)
Deduct the liabilities from the assets ( or assets from liabilities in case liabilities are higher)
Calculate the annual expenses of your family
Decide the number of years for which you want to provide insurance cover
Consider this amount for as a sum assured for your life insurance cover.
Let's take an example.
Example :
Ajay is 30 yrs old and earns 40,000 per/month. He is married and has 2 kids. There monthly expenditure is 20,000 per month.
His debts and future expenses.(total : 47 lacs)
Home loan of 24 lacs (remaining)
Car loan of 3 lacs.
His children studies expenses. (20 lacs , in future)
His investments are (total 8 Lacs)
5,00,000 in Fixed Deposits
3,00,000 in Mutual funds
He has 47,00,000 worth of Debts and expenses in future and monthly expenses of 20,000 , considering inflation @5% , which will also increase every year. His Insurance money should be able to pay for both of these.
We have to answer that how much money will provide 20,000/month (post-tax) or 2,40,000/year.
Considering 15-20% tax, the family should get 3,00,000, so that after paying tax they are able to get 2,40,000 per year. So how much money will give them 3,00,000 per year.
Fixed Deposits rates are around 9-9.5% per year. Which means 3,00,000 X 100 / 9.5 = 32,00,000 (approx).
So if they have this much amount in Bank which pays interest of 9.5% yearly, they will receive around 3,00,000 per year as interest and after paying taxes, they will be left with 2,40,000, which can meet there monthly expenses.
Also the insurance amount should have 47 lacs extra, which will be used to pay there debt and future expenses.
So total = 32,00,000 + 47,00,000 = 77,00,000
As he has 8,00,000 worth of investments also, His Insurance needs comes down to 77,00,000 – 8,00,000 = 69,00,000 (let's make it 70,00,000)
This is the minimum amount for the insurance needs.
It should also be considered that the expenses will rise and some emergency may also happen. So insurance can be increased by 10-15%. But for the moment we will not do it. Its in fact not necessary in this case because the money for future expenses can be invested and which will grow .
Tracing Back
So we arrive at the figure of 70,00,000 . Now lets go back again and see that in case there is sudden death of the family head (earning member), how this money helps the Family..
They receive 70,00,000, Out of which they pay 24,00,000 of home loan
Money left = 70,00,000 – 24,00,000 = 46,00,000
They put 32,00,000 in bank or Monthly income plans, which will provide them with monthly income of 20,000 per month (post-tax).
Money left = 46,00,000 – 32,00,000 = 14,00,000
Now this 14,00,000 can be invested in Debt or Mutual funds which will grow to become at least 20,00,000 in some years (considering its needs after 10 yrs at least.
At the end of 10 yrs, when family needs this 20 lacs for there children education, they can use it. And for any emergency needs they have another 8,00,000 in investments.
So in general All the requirements of Family is taken care of. If insurance amount is less than 70,00,000 they will have to compromise at one place or the other.
Why it is necessary to have as life insurance cover?
Life insurance is an important instrument to make your dependents life secure, in case of your untimely demise.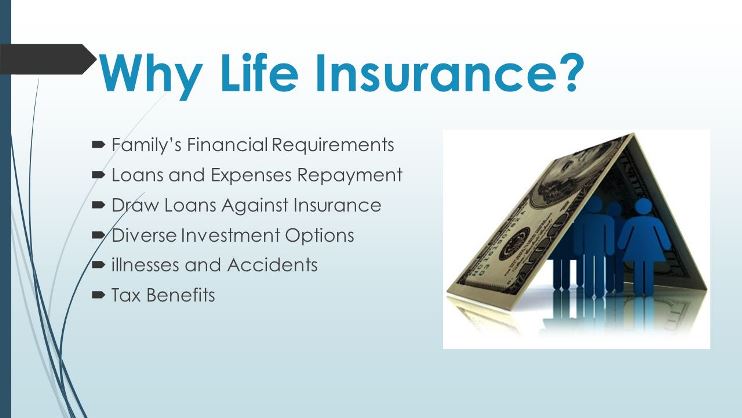 Though there is nothing great in that, but most of the people miss on this part and according to studies, more than 80% of people in India are under insured, which means the amount there nominees will get will not be able to cover them against the financial crisis.
In case you have not read my previous articles on Life insurance, please read them
How much will the Life Insurance cost him per year?
As I write this Article, I can see on https://www.click2insure.in/ that for a 30 yrs old non smoking male for 25 yrs of cover, the minimum premium per year for 70,00,000 Term Insurance is Rs.21,000 per year (taxes extra).
The premium is just 4.4% of this yearly income. Just imagine how cheap term insurance for total peace of mind for rest of the life.
So whats the final formula?
Insurance cover = A + B + C – D
Where,
A is Money which can give you monthly income = Monthly expenses * 12 * 100/(interest rate which bank gives in a year , example 9.5%)
B = Future Debts or Expenses.
C = Some money for contingency or emergency.
D = Your investments or Assets (excluding HOME)
If you are under insured, please take extra life insurance and cover your family. You can also buy insurance under MWP act.
Please read my earlier articles on Term Insurance to understand more.
I would be happy to read your comments.