POSTED BY Jagoinvestor ON May 26, 2008
 What are ULIPS?
ULIPS are investment cum insurance products, You take an insurance worth XYZ amount and then you pay some premium every year. Out of your premiums some amount is cut as administrative expenses (Premium allocation) and out of rest the mortality charges are cut for your insurance and the rest is invested in market linked things.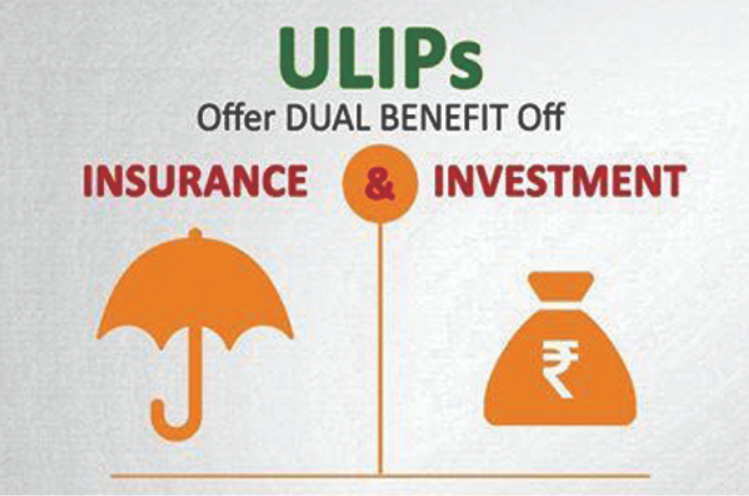 Some important points about ULIPS to note here :
1. You decide the tenure of your Insurance and the insurance amount, depending on which mortality charges are cut from your premium you pay.
2. The Premium allocation charges are very high in initial years (especially 1st year) and then reduces in later years. That's the reason one should be invested in ULIP for long period to get maximum benefit.
3. The investor can switch between the investment style as and when he wants (max 4 free switches in most of the cases, there after some nominal fees).
4. ULIPS must be considered for long term investment products, so that the high cost in initial years are averaged out over longer period.
Advantages of buying ULIPS :
– The switching over different styles is not costly, you are not charged when you switch, which make them flexible.
– ULIPS are innovative products and suits people who want long term wealth creation with some insurance too..
Disadvantages of buying ULIPS :
– They are not good product for people who require high cover and can pay less cover, because premium depends on the cover. Higher the cover, higher the premium. So these people must take term insurance for there life insurance.
– For people investing only for tax benefit must avoid them as they will prove to be costly in short term because of there high allocation charges.
5 Benefits of investing in ULIPS
1. Tax benefit
ULIPS have sec 80C benefit, but for that you have to pay minimum of 3 years premiums to avail this tax benefit. You can not stop ULIPS before 3 years to get tax saving benefit. You will get the tax benefits at 3 different stages –
Entry level: You will get tax exemption on the premiums you are paying for ULIPS
Switch advantage: You don't need to pay any taxes if you switch the policy from equity to debt or vice versa.
Exit level: The amount you will be getting after maturity period will also be completely tax free.
2. Goal based investing or planning
ULIPS also helps your to secure your future goals like retirement planning, wealth creation or your child's education planning.
3. Freedom to choose your cover
You can choose the cover for your policy. In most of the insurance companies, the cover provided is 10 times your premium, however some of the insurance companies are providing the insurance covers of upto 40 times of your premiums.
4. Liquidity
ULIPS also provides you the benefit of partial withdrawal which will help you in case of emergency.
5. Option to choose your investment type
The money actually invested is invested as per your directions … ULIPS have different plans with different risk-return profile. One plan may have allocation of 80-20 to equity and debt, some other can have 50-50 and some can have 20-80 and like this.
ULIPS have become very popular in last some years as agents have put there life and souls in advertising them and making people believe that they are wonderful product. Every product is wonderful for some or the other. If you can take good risk , need less insurance and closely want to monitor markets and economy so that you can switch your investments from one plan to other, ULIPS are great for you … else they are not..
Evaluate yourself and dive 😉
I would be happy to read your comments or disagreement on any topic. Please leave a comment.