POSTED BY Vandana Manwani ON March 11, 2019
It is very easy to buy a life insurance. You just pay premium , attach some documents, get your health check up done and you will become a policy holder. Even nowadays it has become more convenient to buy, as most of them can be bought online.
So, at the time of buying it's really the fast process but, have you thought that how will your family get the claim settled after your demise? What all will be the steps that they need to take to receive the claim amount?  It is important to have a life insurance for your family's financial security against the risk of your death but what's more important is, that eventually its benefits must reach to the beneficiary.
In this article we will guide you on what all steps your family members will need to take to get your life insurance sum assured amount so that you can inform them about all the procedures and documents required to get assured life insurance sum.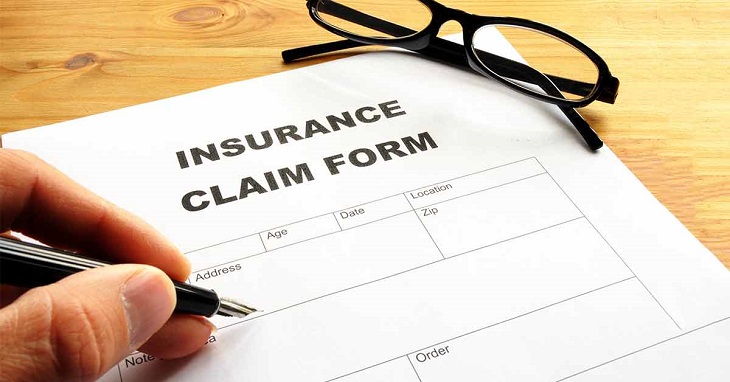 What is Life Insurance?
Lets first see what does life insurance mean by definition. So, "Life insurance is a contract between an insurance policy holder and an insurer (insurance company), where the insurer promises to pay a designated beneficiary a sum of money in exchange for a premium, upon the death of an insured person." It means the main purpose is to provide sum of money to the designated beneficiary (nominee or legal heirs). So, now lets see what does your beneficiary need to do to get the claim settled.
Claim settlement Form:
Firstly your family member has to get a claim settlement form from the insurance company and fill all the details. Along with the form he/she needs to attach all the documents along with the form. The list of all the documents required is given below:
Original Policy document
In the form, it is asked whether claimant is a nominee or not ? If not then claimant needs to prove that he is a legal heir of the deceased by submitting the "Will" or if there is no will then it has to be proven by Succession laws.
If  claimant is a Nominee then Nominee ID proof establishing the relationship between nominee and person who died has to be provided.
Notarized death certificate of the policy holder (deceased)
In case the death happened in the hospital, document of hospital
Copy of claimant's current address proof
In case of Accidental Death along with the above documents following are to be attached:
Hospital certificate
Post-mortem Report
FIR copy
Final report of police
Newspaper cutting if any
Driving license of the person if the death happened while driving due to the accident
In case of death outside India, was the deceased buried or cremated abroad? If yes, enclose a copy of the burial/ cremation permit.
It is very important to keep the acknowledgement slip mentioning all the documents which were submitted because it may be required for compliance of claim settlement.
Settlement of claim
As you now know how to claim, the next question will be how much time will it take to get the money? So, for this read the provisions on claim settlement provided by IRDAI.
As per the regulation 8 of the IRDAI (Policy holder's Interest) Regulations, 2002, the insurer(company) is obligated to settle a claim within 30 days of receipt of all necessary documents including extra documents sought by the insurer. If the claim requires further investigation, the insurer needs to complete its procedures within 6 months from receiving the written intimation of the claim.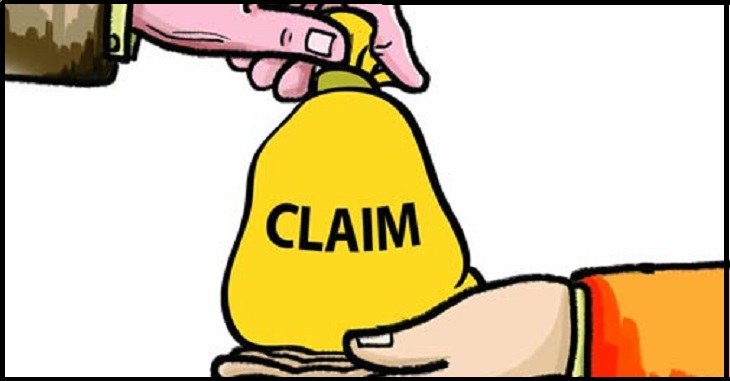 List of top 5 insurance company with death claim settlement ratio for the last 5 years – Below given table shows the claim settlement ratio of insurance companies. It is based on the individual death claim number published every year by IRDAI in its Annual Report. LIC  tops the list of death claim settlement ratio for the last 5 years.

To give you a clearer picture, I have attached the screenshot of top 5 insurance companies during individual death claim settlement within 30 days of intimation.

Where to go if there is a dispute between the claimant and the insurer?
In many cases, life insurance claims have been delayed or denied due to lack of proper documentation. So, make sure that your claim should not be denied due to this. And even after this claim settlement is delayed then there is a special court called Ombudsman of IRDAI (is a special court) where all claim related disputes are solved. So if the claimant feels that they are being cheated or the claim is rejected despite submitting all the required documents then the claimant can approach the Ombudsman of IRDAI.
I hope now you are clear with the procedure to claim your settlement. Please feel free to comment about how fruitful this article was.