POSTED BY Nandish Desai ON May 20, 2017
It has been around 8 years we as a team are working in the personal finance space. We have worked with a few hundred investors one on one and there is a lot we have learned from their sharing and life experiences.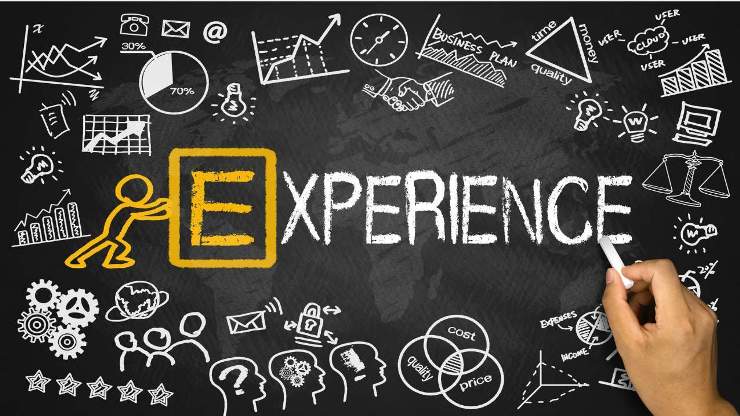 We see personal finance as a journey and any journey will always have experiences. In today's article we have tried to highlight some experiences which every investor should experience at least once, there is no compulsion but there is something to learn from each one of them.
1. Experience a bull run
For the first time in the history of Indian stock market the sensex has crossed 30k mark. The market is currently riding on a high PE (Price per earnings ratio).
Current PE is around 22-23. In such situation existing or those who started investing 3-4+ years back experience a spike in their portfolio. It's a moment for them to celebrate as they see their wealth growing.
At the same time on the other side new entrants get attracted to the equity market. It is important to experience a bull run because in a bull run you are able to experience the real power of equity as an asset class.
Once you taste the blood (returns) you fall in love with equities. Bull market expands your risk taking ability, you get a sense of winning.
2. Experience bear market
A friend of mine jokingly came and said " I made a killing in the market bust of 2008. I shot my broker."
Remember 2008 market crash; the markets came down substantially in a very short span of time.
You can watch below video
Bear market is one of the greatest teachers in the world of investment. It teaches you patience, discipline and many other elements.
There are some very important lessons a bear market teaches an investor. Those who did not apply asset allocation strategy to their portfolio's there money got wiped out in front of them. People chase returns but it is also important to check the risk on your portfolio. As your portfolio grows your risk also expands.
3. Experience Zero Bank Balance
Imagine having no money in your pocket and having a zero bank balance. It is a time when you hit the bottom and feel resigned and cynical about the world.
I have experienced the same. Some 9-10 years ago there was a time in my life when I had no job or business and was also not in a position to ask money from my parents. I approached a friend and took Rs.5000/- from him.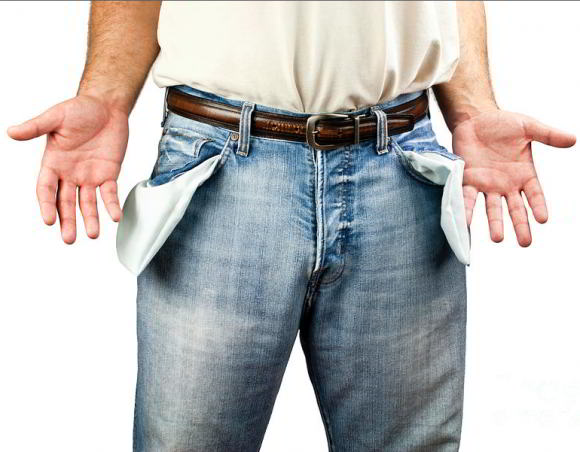 At that time I was in Mumbai I went to Juhu beach, I took a stick and drew one line in the sand. I jumped the line and made a commitment to myself that I will never ever ask money from anyone and will create financial stability.
That day was a turning point in my life, my relationship with money and my career shifted and things started to move in the positive direction. The zero money day taught me a lot.
4. Work with a financial mentor
I always feel if you want to enhance your performance in any area than work with a mentor. It is said that when the student is ready teacher appears. Find someone and become a student of wealth.
Currently in my life I have a fitness mentor, business mentor and a hobby mentor. I surrender to all three of them and they help me in taking my life and business to the next level.
As an investor get a money mentor, someone who will help you to improve your money management skills, someone who will give an honest feedback to you. Do not have a mindset of saving all the time, some investors try to do everything on their own and are not willing to pay for quality advice. Your mindset is your true wealth and see that you invest in right  mentors.
5. Experience and engage with Charity
I recently came to know about someone who visits India every year and does charity of 1 crore. Last year he came and donated money to build an Olympic size skating ring for kids. Hundreds of kids practice on the skating ring every day and creating champions. What a wonderful GIFT he has given to young kids. This is awesome, this is inspiring and creates real fulfillment.
Below is a picture of the actual place.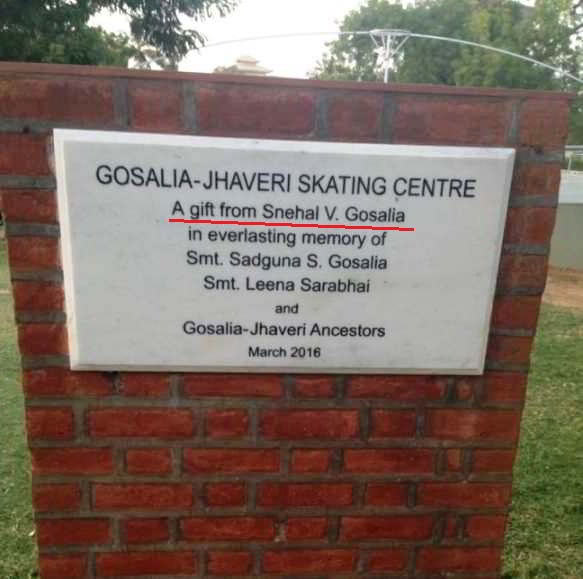 I don't know the exact thing but there is some magic in doing charity. Charity adds a special dimension to your financial journey, it helps you to break your over attachment to money and teaches you the real meaning of the word "sharing".
Charity gets you closer to abundance and you are able to free yourself from the trap called "scarcity"
6. Teaching about money to kids
Sunday morning you should do something special for kids to learn about money. Not just for your kids but it can be your society kids. Teaching is powerful; share your experiences about and around money with young kids or teenagers.
Most people do not take out time to teach KIDS about money.
You don't have to be an expert, it is about sharing your heart with kids or teenagers in the area of money. You can do a small book read session, if you want we will help you in doing such short sessions.
7. Experience inflation
For this you need to leave your wallet, credit cards and mobile at home and carry limited cash with you. Take a Rs. 500 or 1000/- with you and see how much and what you can buy with that amount. Start making list of how many things you can buy.
The game is not about spending the amount it is about utilizing the amount in the best possible way. Trust me it won't be an easy exercise.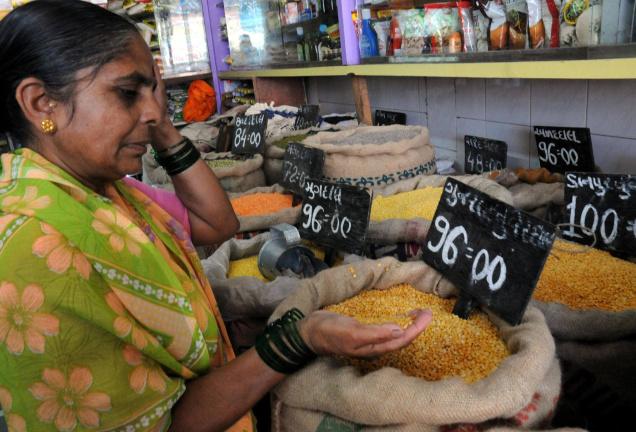 When it comes to investing and inflation, what matters most is not what you make, but what you keep. As an investor you will always be having war with inflation and the only way you can defeat inflation is by learning discipline and simplicity.
Many investors are not in touch with inflation, they talk about it but they are not present to inflation when they get into the shoes of a spender.
8. Building personal finance library
People spend on having a home theatre but very few have a library at home. As an investor it is important to build your personal finance library. You will have some amazing thoughts while reading about money management.
Money management is a skill and you can acquire the same from reading good books. We have written three powerful books on personal finance, you can start with them and slowly add more books to your library.
Always remember your bank balance is directly proportional to your thought balance.
9. Experience the inner wealth and abundance
Go to some meditation retreat and experience meditation. I highly recommend vipassana meditation course to each one of you. Money exits in the outer world but the thoughts about money resides in your inner world. Your outer world around money is mere a reflection of what is going on inside you.
Doing a SIP or buying a real estate or buying GOLD is fine but what about your inner wealth, see that you don't go bankrupt in your inner world. Creating balance between your inner and outer world is extremely important.
10. Experience debt
I am not saying if you are debt free then create debt. I have worked one on one with many investors who were in a debt trap and I could see their life changing after overcoming debt. Debt puts you on a slow poison and very few investors are able to break free from debt trap.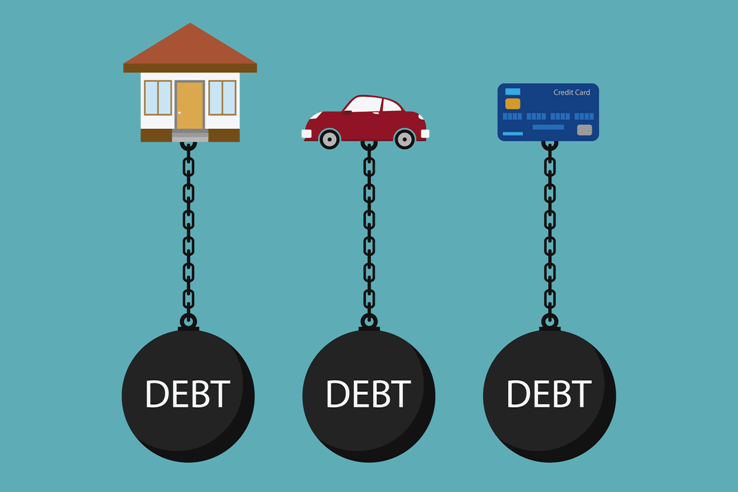 When you fall in a debt trap it is not about money, it means you have mastered the art of mismanaging your financial resources. You fall in a debt trap only when you stop respecting money.
I have seen people putting a lot of effort in becoming debt free, I also know some of our clients who not just finished their debt but have created positive net worth for themselves. One of our clients once shared, "Easy ( credit card ) money has made my life tough"
11. Spend time with someone who is financially free
Create network of people who are financially free. Take someone for a coffee or dinner and have an empowering conversation with them. One of person who I admire a lot owns a few thousand crore pharma company, I look for opportunities to spend time with that person.
I have learnt a lot from that person and every time I meet it leaves me with a new insight about my relationship with money.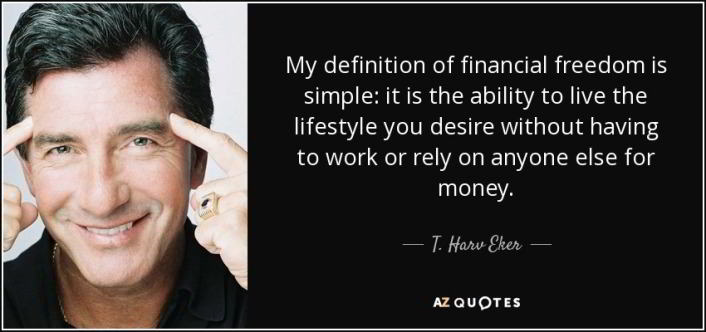 The way they view money, life, world and their work is amazing. The one thing to learn from them is their inner stance, financial freedom is an inner stance and not just a place to reach.
12. Experience completion with your parents
I know I am getting into a sensitive zone with this point and we have never dealt with such things on our blog. Your biggest wealth are your parents and nothing else but somewhere we kind of forget about it. Having a loving and caring relationship with your parents is extremely important.
You may acquire 1000 crore but if your relationship with parents is incomplete you will never experience fulfillment. If you are right now alive and reading this article it means your parents did their job very well. Do not expect anything more from them.
Write a thank you letter to them, do not try to change them or find any faults in your parent's personality. Even if they are not alive try to have a completion with them, completion is an inner process where there is peace and joy. I am very sure when you start to run behind money your relationship with your parents will experience a rough patch.
13. Experience power of compounding
Start a small SIP and stick to it for 10+ years.
This SIP is not to achieve any goal but it is for you to experience power of compounding.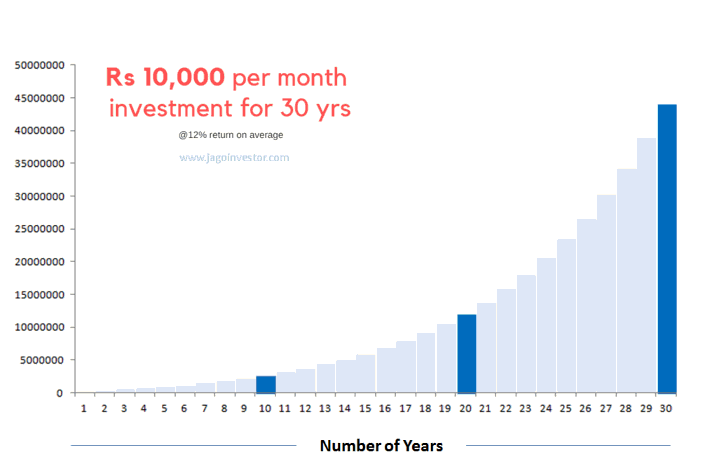 You can also document your experience and pass it on to your next generation. Power of compounding is magical and as an investor it is important to experience it. You can have anything in life by adding the power of compounding to your actions.
Start your SIP in Mutual funds with Jagoinvestor Help
Conclusion
Your financial journey should not be about chasing returns and only making profits. See that you fill your financial journey with rich experiences and see experiences as your teacher.
During the journey nothing is happening to you ( so stop taking things personally), in fact everything is happening for you and so cherish every bit of your financial journey and continue to make a difference.
Do share in the comment section if you could relate to the experiences we have listed, you are free to share some other life changing lessons that life must have taught you. Feel free to share the articles that we write on jagoinvestor and if you want you can get in touch with us and we can jointly create the content.