POSTED BY Nandish Desai ON October 8, 2015
Recently we met someone with deep understanding of real estate business and strategies to make money from real estate and we thought why not ask him few questions and share with our readers. We are fortunate that he agreed to share this thoughts and share talk one to one with few selected people who are passionate for real estate and want to make from it by finding the opportunities.
Meet Mr. Purav Goswami from Gujarat.
About Mr. Purav Goswami
Mr. Purav Goswami has been into real estate business from last 10 years. He is an active member of renowned Ugati Buildcon Association. He has over 300+ HNI clients from all over the world. He also owns design and architecture studio which provides end to end solution to his clients.
His articles have featured in various newspapers and magazines. He is passionate about real estate sector and is now planning to design some workshop and online program for investors.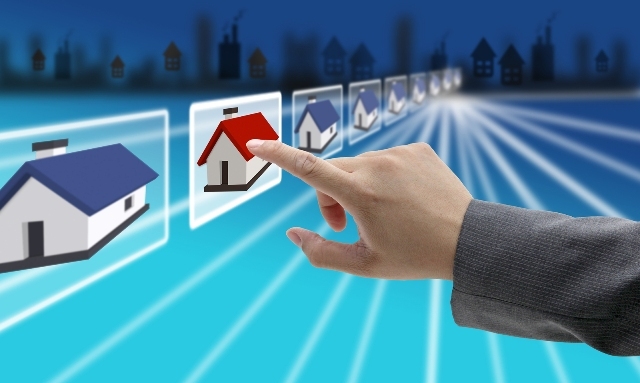 Q 1: Can you please share about your journey so far in real estate market? How did you get started and how do you help others in making money in real estate?
Answer – Well, I have been into real estate business from a long time now. I started my journey working with pharmaceutical company and then slowly moved to real estate sector.  I learnt about real estate and it's dynamics in a very hard way, in the initial years I also lost a lot of money but it has been a good learning experience so far.
I would like to help others so that they don't make similar mistakes which I made. I think making money real estate is simple.
I am not saying it is easy. You need to do your homework well, select right kind of property and should know when to enter and when to exit. We help investors in building their real estate portfolio; we guide them and actually be with them in making real estate decisions. According to me buying real estate is not about having or not having money, it is about making a BOLD decision.
Q 2: You have primarily kept your focus on Gujarat, can you please share why Gujarat and what kind of opportunities are available for investors?
Answer: Well I am born and brought-up in Gujarat and I have witnessed growth of this region. This region in my view is magical and has tremendous potential for investors. Gujarat according to me is land of entrepreneurs and so it is always loaded with many real estate opportunities.
Because of work and job opportunities, people from different states are moving to Gujarat and demand for real estate is increasing day by day. This is the right time to invest in Gujarat, don't miss this bus of growth.
Q 3: How do you select properties or developers for your clients?
Answer: Out of our years experience we now have our own internal parameters through which we judge and evaluate different properties and developers. We have an in-house team of people who continuously study and examine different locations. We also have our own grading and ranking system that we follow.
It is not easy for a normal investor to select real estate projects and developer but we make this task easy for them.
Q 4: What is exactly real estate portfolio Management, what is the process you follow to help your clients?
Answer: It is a service that basically helps investors in managing their real estate investment. A normal investor after making real estate investment gets busy in some or the other activities in life and they stop managing their real estate investments.
Real estate is a money making asset class but it calls for lot of attention and active management. As I said earlier also, it is simple to make money in real estate but not easy. So, actively managing real estate investments is what real estate portfolio is all about.
Q 5: What are some of the marketing gimmicks investors should be aware about?
Answer: It is said, "All marketers are liars and to a great extend I also believe the same".  Marketing gimmicks are there in all kinds of businesses and it also prevails in real estate business. Artificial scarcity is one gimmick which creates sense of urgency inside an investor's world. Investors should not rush in buying real estate because they may end-up making mistakes.
Q 6: What kinds of risks are involved in real estate investment?
Answer: Be clear risk and return will always go hand in hand. Real estate investment is high on return and also it is high on risk. You have to buy right, sit tight and also maintain your property from time to time. A lot of people do not maintain their real estate investments properly and so they pay a very high price for their negligence.
Also, like stock market real estate market also has its own cycle, it is a game of demand and supply and government policies also plays a very important role. If you buy right property it fetches you good returns on long run.
Q 7: Can you help our readers to invest in real estate or can be their real estate guru?
Answer: Yes why not, I and my team are passionate about helping people in the realm of real estate. Your readers can send me questions; if they want I can also get on call with him to help them further. I am also ready to share some material and projects which you can share with your readers by email or you can share about them in your one day workshop.
Q 8: Don't you think high EMI's are putting a lot of pressure on young investors?
Answer: Yes, I agree EMI are putting lot of pressure on investors. This happens due to lack of planning, many people jump in real estate without doing homework, and they choose to invest where their friends or relatives are investing and so they end up in a tricky position. Some people are not ready for real estate and still they enter the game, it's like jumping from a 10 storey building without packing their parachute.
Q 9: When it comes to ROI, how do you compare real estate with other investments?
Answer: Real estate according to me is strong growth asset. It has the power to beat inflation and it has its own dynamics attached to it. It would be unfair to compare real estate with gold or other investment tools.  One real estate investment can be a game changer for an entire family and so I love to help people in making real estate investments.
A normal person is able to make 2-3 real estate investments in his entire life time and so it is extremely important with what kind of property he is investing in.
Q 10: Our readers are based in different cities, in fact different parts of world; can you still help them in making real estate investment in Gujarat?
Answer: Yes, if your readers want to invest in Gujarat I am ready to assist them. We already have clients in different parts of India and abroad. Also, I am ready to share different kind of real estate opportunities that we have short listed.
Thanks Mr. Purav Goswami for your valuable insights and for sharing your knowledge and real estate expertise with us. We will forward questions from our readers. There are many things to learn from you and from time to time we will continue to touch base with you.  Thank you so much once again.
If you have any real estate related questions you can either fill up the form below or you can leave your questions in comments section.