POSTED BY Jagoinvestor ON June 27, 2013
Are you ready for the bad phase in your life which might come anytime? How prepared are you? We should not be pessimistic in life and always look forward to thinking positive, but that does not mean, we should not be prepared for bad times. Bad things happen in life and you must have seen many bad things happening in others' lives. We don't prepare for these bad times, because we have somewhere believed that we are more lucky or privileged than others (if you don't agree, ask yourself what are changing of your accident, and you will surely say, much lower than 95% of other people on earth).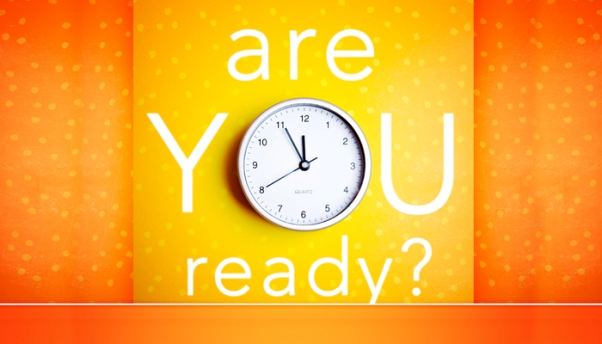 Are you ready for these 4 situations?
When something bad happens in our life (or financial life), we suffer, our families suffer, lots of confusion arises (and many times we are not there to fix it back) and if we are alive, we regret about not preparing for small things which could have eased the situation. So let's see how much prepared, are you? I want you to not just read, just keep asking at every point if it's true in your financial life or not?
Situation 1 – What if you die?
Someone asked me a few months back to not use such direct words, but unless I do that, no one reads seriously. Now ask yourself
Does your family know how to take out money from your bank accounts? Do they know your ATM password? Will they be able to access everything you have in your head right now from passwords to remember how much money you need to get back from a friend, to where exactly your whole net-worth lies? Will they be able to arrange for the next 1 yrs of expenses if you are gone? What about the next 30 yrs? Have you prepared a BlackBox emergency kit for your family?
Situation 2 – If you lose the job?
I want you to imagine you lost your job right now at this moment. Now – Can you pay your next 6 months EMI? Will you have the guts to take your family out for a late-night movie and a nice dinner costing 3k Or will you tell them – "Its a flop movie, we can watch on a laptop ?". Can you sleep well after you are rejected in your new interview ? Will you be able to say – "Sorry, I am forced to take this job because … ". What if the job does not match your liking, will you still have that power to say NO to the next job? Now your answer for all these things can be YES or NO, and its a clear indication of how well prepared are you for these situations. Its time to think about it?
Situation 3 – If you need Rs 5 lacs suddenly?
Lots of people I know cant arrange Rs 1 lac given some emergency situation, can you? If yes, then what about Rs 5 lacs? If I give you 24 hours or 1-month deadline, then can you do it? Have you been preparing for this kind of nasty situation in your life? Now, why would you need 5 lacs? There can be many things which can happen like – some medical emergency situations in the family, or because you found your dream home and have to make down-payment.
So, If you cant arrange for 5 lacs, then ask yourself how much you can? 3 lacs ? 1 lac ? Rs 50,000 ? The good news is that you don't need 5 lacs at the moment, but the situation can come anytime? Start working on it.
Situation 4 – If you were to be hospitalized?
If you were to meet an accident and hospitalized, things would still be in control, if you are conscious, because you can guide your family on what is to be done and from where to arrange for money and where are your health insurance documents, but Imagine you are unconscious and can't communicate to your family – Does your family know how to arrange for few thousand rupees to start with ? Do they know where is your health insurance card or how to access your emergency fund? Do they even know the name of your health insurance company, how about the TPA phone numbers? Have you ever stored an ambulance service number on their mobile or , your mobile which takes not more than 1 min exactly!?
Do you have any black box kit prepared for your family which has some useful information for them in financial life which makes their life easy? In my 2nd book – "How to be your own financial planner in 10 steps", In the last chapter, I have discussed this matter at length and also told the importance of documentation for a stronger financial life, do order it right now, just takes few hundreds of bucks.
Are you getting ready now?
You don't have to feel overwhelmed because you are not ready, A lot of others are also in the same position, you are lucky to realize this now and have lots of times on your side to work on it. Do not look for perfection and strive to complete 100% of what is asked, but at-least identify core issues in your financial life and situations which you feel you should be ready with?
By the way, how many months can you survive without a job? Tell me in the comments section and how you feel about it?