POSTED BY Jagoinvestor ON May 31, 2012
How many times have you ever faced an emergency situation in your financial life? I am talking about some situations when you needed cash within a few hours or days and it turned out that you had to seek monetary help from your relative for it or some friends, whom you didn't want to ask?
Financial Planners and advisors suggest emergency funds to everyone saying that they should have it because there can be emergency situations in their life and they should always have a few month's worths of expenses as plain cash for emergency purposes.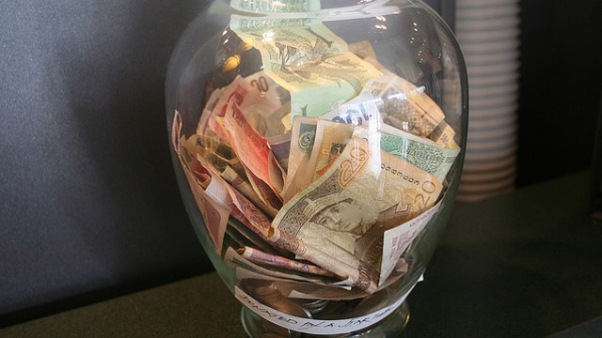 While it's a good practice to maintain an emergency fund, a lot of people do not believe in it because for them emergency situation is something which will never happen to them. They always have fixed deposits which can be broken in hours/days and if its really required one can get it anytime. In the same way, mutual funds can be liquidated at a click nowadays and in the worst case, you always have relatives/parents etc who can lend you money in short term. So, in reality, a "real" emergency is really rare. This is how a lot of people think.
The real reason of having an emergency fund
But after a lot of introspection, I came to the conclusion that the real reason for having an emergency fund is something else. More than the "handling emergency situation",  It's about your behavior about investing regularly. It's helpful in stopping you from disturbing the investments which are all set in your life. Let me explain to you what I want to say with some examples.
Imagine a situation where you have started a SIP of 10,000 per month. You also have invested some amount in Fixed Deposits recently and few other investments. You all know that it's damn tough to finally take actions and really start your SIP's and actually make investments after a lot of thinking and analysis and "will surely do one day" thinking.
Now suppose you didn't have an emergency fund, which is "6 months of expenses" for you. Now, what will be your natural reaction if you need money urgently? It's very natural to break your FDs, liquidate your mutual fund's investments and then say "let's stop the SIP for few months till I am facing this cash crunch". Put one hand on your heart and tell me, how many of us are really so dedicated to re-start our SIPs and investments after the situation is back to normal. We all get lost in our life and jobs and "problems" and then it only starts back after months and years of finding that perfect moment or if its "high time now" situation.
So as per my understanding, the real reason for having an emergency fund is to make sure that you do not disturb your investments which are already started and automated. The real reason for having it is so that you have dedicated funds which you will break before reaching out to your other goal-oriented investments. Think of it as a layer between your real wealth which you want to grow over the long term and money which you want to use in emergency situation. Think about this for a moment, its a little hard to imagine what I am saying here, but if you get my point, you will really appreciate the concept of this.
Did you understand what exactly Emergency fund does for your financial life?