POSTED BY Jagoinvestor ON December 17, 2012
We have already done an article on how to use RTI for any kind of EPF related issues because EPFO is an govt organisation and comes under the purview of RTI . But a lot of people do not know that even PSU Banks come under RTI and if you have any issues with them, you can always file a RTI against them and get any kind of information you want.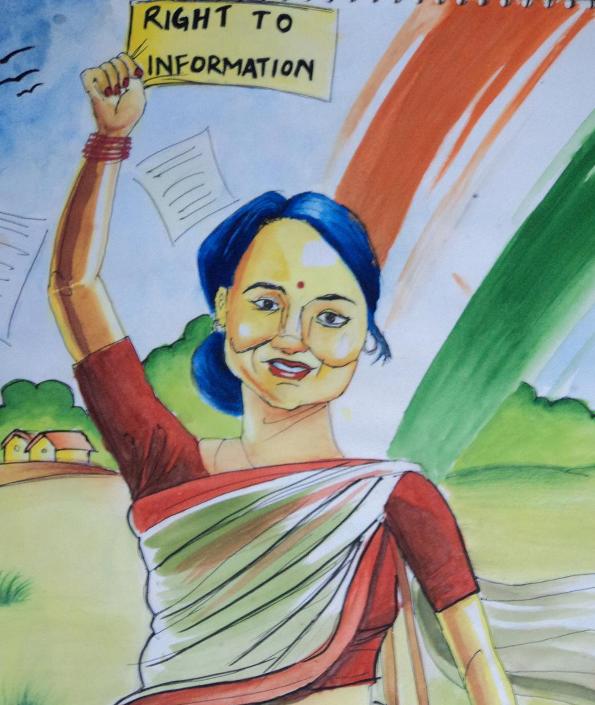 So that means SBI, Bank of Baroda, Union Bank of India, Punjab national Bank, Carana Bank, Vijaya Bank, Bank of Maharashtra and all other PSU banks (govt owned) will come under RTI . So the next question is what kind of situations can arise, when a person can file a RTI application. Lets see this – Prashant from Agra, had an issue with Canara Bank over the bank locker
My brother's bank account is at canara bank, and he had taken a LOCKER there. He made his wife as joint account holder and with attorney. Now when she took locker keys to her home without informing we gave the manager an application that in case locker is secretly opened plz inform us. But after few days the lady mailed him(to manager) some application/or anything on his email.

when my brother n mother went to operate he stopped us.. and shouted at us in front of everyone as if we are thieves(account is in name of my brother). Manager is even not ready to show that email or copy of the same. Neither did he informed any of the 3 phone numbers given in application by us previously (he assured us to do the same). He yelled us out of bank(account is 12 year old in same branch) saying that he will FREEZE LOCKER. My brother the rightful owner wants to open his own account having keys to the locker yet not allowed.
Now in this issue, you can see that bank has not treated Prashant well and also not giving him the information properly. The bank people are also mishandling his locker. At this moment, Prashant can just file a RTI application and ask all those queries which he wanted to know. And within next 30-35 days , he should get the reply from the bank.
Let me share with you all 2 more real life incidents on how people used RTI against their PSU banks and got their work done !
1. How Kranti Used RTI against his Bank 
My ATM is locked due to some unknown reason. As usual customer-care directed me to contact branch. In branch a lady checks some info and said that this can not happen here, ATM will be unlocked by Mumbai main branch and advice me for new ATM card. At this time I have questioned them that in this case you will deduct charges from my saving account. Reply of lady was awesome, she simple blast on me and said that you people want everything free of cost. At that time I feel that there is no point in arguing with that lady and way back to my home.

After one week of try,suddenly I thought of applying RTI on this issue. I have met the branch manager and ask for how to apply RTI on this issue. Suddenly after listening name of RTI, bank manager came into action and directed same lady to solve this issue asap and said that if his issue is not resolved, he will file RTI. Surprisely my ATM is unlocked within minutes of action. In my case only name of RTI works wonder:)
2. How Elahi used RTI against SBi
RTI is very powerful and highly useful tool. Here is my experience with SBI. I have housing loan with SBI and they had charged extra interest of Rs. 73000 to me. So I filed RTI to get the detailed information of change in interest rates and to conform that my housing loan interest rate will be (SBAR – % concession.) After getting this information, I filed complaint with Branch and RACPC pune, giving them detailed interest calculations of interest for 4 years and asked them to refund my money. Waited for 3 weeks. SBI customer charted says that "Branch has to solve the problem withing 3 weeks elase wive written reply to customer telling why it is not solved and how much additional time is needed."

After 3 weeks I pointed SBI to this clause ans asked for explaination through email. Then wheels started moving faster. Got my cresit within 2 hours. But it was not as per my calculation. I again explained them my claculations and after 3 credits they got their calculation right ! I got my money back completely. RTI works wonder. And every government and semi-govt. organisations have citizens charter. Use it for your purpose.
Note that Right to information (RTI) will only help a person get some information, after that he will have to follow up on that matter, but in today's world, even if you get the correct data about something, its a big thing.
When to use RTI against PSU bank ?
When the bank is not giving you correct information about your home loan related items like interest rates, prepayment, documentation issues.
When you are not satisfied by bank behaviour, its service, the terms and conditions etc
When bank asks you some unjustified things like opening a FD for locker, buying some policy before locker can be opened !
When you feel that bank has done something against their own terms and conditions and is not entertaining you.
When you need any information from bank which you cant get directly !
Below is a video on RTI done by Sailesh Gandhi for Moneylife. Have a look at these video's and understand how to effectively use Right to information in your life.
Branch Heads are also the CPIO's !
When you file a RTI letter, it has to be addressed to Central Public Information Officer (CPIO) or Central Assistant Public Information Officer (CAPIO). Now all the major branch heads of PSU Banks are also CPIO's and you can directly write the RTI letter to the branch head, but address them as CPIO's . So in the place of address, mention the branch name and the name of the bank with full address. Some of the PSU banks also allow giving the RTI applications by hand to the Branch heads, but I would suggest try it on your own risk, sending the letter by registered post will be much better.
Steps for writing the RTI application against Bank
1. Download this RTI Template for Banks (Taken from Wealth Club)
2. Put the address and branch name of your Bank
3. Write down all the other details like name, address, email, phone and other details if any.
4. Put the information required at the appropriate place in the template. Make sure the question is brief and too the point.
5. Buy a postal order for Rs 10 , favoring to CPIO, Branch name, address (this you need to fill yourself).
6. Make sure you write the postal order number in the RTI letter, change it with your order number.
7. Take a print out and send the RTI letter via registered post or Speed post to the same address as Bank branch.
8. Wait for next 30-60 days for the reply and if you dont get it , escalate it further !
Note : You can also watch a detailed video course called "How to Use RTI in your financial life" (4 part video series , 19 min total running time) under our courses section of Jagoinvestor Wealth Club, incase you are a member.
Conclusion
So in this article, you have learned how you can also file RTI applications against a Public sector Bank in India and get all those information which you are not getting in proper manner otherwise.