POSTED BY Jagoinvestor ON April 5, 2011
Do you know you can complain to Banking Ombudsman incase you have any complaints against your bank in India ? Banking Ombudsman is a body created by RBI to look after banking related complaints. Imagine the scenario's – You insert your card in ATM to withdraw Rs 500. The transaction fails, but your account is debited by Rs 500. You're frustrated, you're irritated, you complain to your bank about the money being debited after the failed transaction. The bank tells you that your money will soon be credited to your account, but nothing happens for weeks…  Six months pass by, with all of this up-down in-out stuff, You've done all you can, but no body is listening! . Can you imagine getting a compensation of Rs 16,200 because of your bank's inability to honour the rules set by RBI? Can you imagine, that for not getting Rs 500 within a few days, you can get Rs a 100 penalty for each 162 days you have waited?  Yes it can happen! And it has happened! . In this article, I'll show you the power of the Banking Ombudsman and some case studies which show you that getting your complaints addressed is more easy that you think!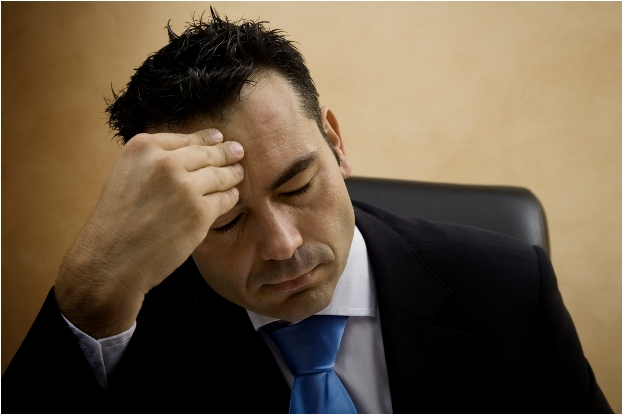 What is Banking Ombudsman ?
The Banking Ombudsman is a senior official, appointed by the Reserve Bank of India to address grievances and complaints from customers, regarding deficiencies in banking services. It covers all kinds of banks – PSU Banks, Private banks, Rural banks and co-operative banks. Even though, it was originally setup in 1995, there were major revisions in 2006 covering transactions related to complaints of ATM cards, debit cards and credit cards, deduction of service charges by banks without prior intimation, unfair practices of banks and non-compliance by direct sales agents (DSA) of banks for services promised while opening an account etc. It was last amended in Feb, 2009 to cover deficiencies arising out of internet banking too.
Today, the Banking Ombudsman covers almost all kind of complaints for banking services. To give you a brief idea about their effectiveness, Banking Ombudsmen received 79,266 complaints in the year 2009-2010 out of which around 94% were handled and just 5-6% of the complaints remained pending for more than three months as on June 30, 2010. There are a total of 15 Banking Ombudsman in our country. You complain to the one which comes under the jurisdiction of the Bank location, i.e., if your bank is in Bangalore, you can complain to the BO from Bangalore region. Incase you or the bank is not satisfied by the decision given by the Banking ombudsman, in that case within 30 days of BO decision,  the complaint can be taken forward to Appellate Authority, which is a Deputy Governor of the RBI . Its just like going to supreme court if you are not satisfied by High court decision 🙂 .
What kind of complaints are taken care by banking ombudsman ?
So, the first question that comes to mind naturally is – "Will it be helpful for me?" You wont believe it, but the most basic problems, a common man faces (See an example of what I faced) , like rude behaviour of bank officials, delays in disbursing loans, forcing customers to buy insurance policies for processing loans etc., are all addressed by Banking Ombudsman (BO), and the process of complaining is as simple as filling up a form online or sending in a filled form to a postal address.
The best part is that if you are harassed because of any issue or have undergone through mental agony, you can ask for a compensation upto Rs 1 lac. Also some readers of the blog has acknowledged that banking ombudsman were useful for them (see this , this and this comment) . So let me list down some of the possible scenarios where you can file a complaint with Banking ombudsman.
Levying of charges without any notice or Information.
Charging higher rate of interest linked to BPLR on Housing Loan
Any Loss suffered because of lack of co-ordination from Bank side
Unreasonable credit card charges
Fraudulent transfer of funds by using net banking
Fraudulent transactions against lost credit card
Cheque lost in transit by the bank
Non-updation of CIBIL records
Loss of cheque from Cheque drop box
Closure of any account with providing any information or reason
When bank demands unreasonable proofs for openening of account
Change in terms and conditions without notice or valid reason
Delay in providing any service
Mis-selling of Insurance products
Forcing customers to take insurnace policies for processing Loans
Rejection of Loans
Harrasment to customer or misbehaviour for any reason
Casual approch from Bank on perfoming its duties
I ran a poll with title "Have you even been frustrated with your Bank and wanted to complain? " on this blog, on which 100 people participated. Surprisingly , around 65% people said that they were frustrated on some issue with their bank and wanted to complain. Only 35% said that they never had any issue with their bank which went to a level that they have to complain about it .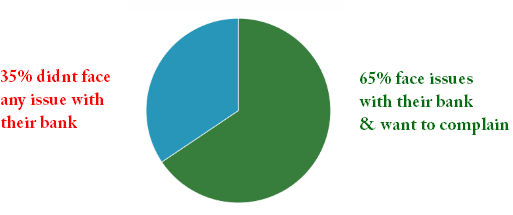 Real Life Cases Solved by Banking Ombudsman

As per the Banking Ombudsman Annual Report 2009-2010 , ombudsmen have resolved thousands of cases and helped common man get justice. I would say, this is a great way to raise your voice and show banks that they can't take you for granted, just because they are bigger than you in size. A customer has to be treated as per the guidelines, and customer service is the critical part of any service provider. Just to give you some idea, the Banking Ombudsman annual report showcases around 57 different real life cases of how it has helped customers get justice (Page 57-73) . I am highlighting four of those live cases below
1. How a person got compensation of Rs 16,200 because he got less money from ATM
The complainant maintained an account with AB Bank. He withdrew an amount of Rs 500 from the ATM of DH bank on July 28, 2009. The cash dispensed by the machine was only Rs 400. However, his account was debited by Rs 500. The amount of Rs 100 was credited back to his account only on January 27, 2010 (Around 162 days late) & despite lodging the complaint immediately, no penalty was paid to him as per the instructions issued by DPSS, vide its circular dated July 17, 2009.  Since the bank had delayed in affording the credit to the complainant's account by more than five months, the BO directed the bank to pay the penalty amount of Rs 16,200 for the delayed period (Rs 100 for each 162 days) .
2. How a credit card holder got Rs 10,000 in compensation for non-updation of CIBIL records
One credit card holder complained about the bank's claim against his settled credit card account dues, and non-updation of his status with CIBIL. The bank accepted that although the credit card account was settled three years ago, the status of the account could not be updated in the records of the bank with CIBIL (See a related example) , which was rectified subsequently. Clear negligence was observed on the part of the bank for not updating their records for more than three years, resulting in undue harassment to the complainant. The bank was directed to pay an amount of Rs 10,000 to the complainant as a token compensation  for the violation of BCSBI Codes.
The Branch Manager assured him to provide the loan without delay. However after three months the branch returned all the papers stating that the Loan Disbursement Officer was ill because of which they were unable to provide the loan. With the intervention of BO, it was agreed by both the parties, that the complainant would resubmit the loan application and the bank would consider the same again. Moreover, since the complainant had lost Rs 5000 which had been paid as registration fee to the Institute, the bank agreed to pay Rs 5000 as a token compensation and another Rs 5000 as a service gesture. The education loan was sanctioned subsequently by the bank and the student got admitted to the MBA course in the same business school.
3. How a senior citizen claimed Rs 1 lakh in compensation for Harassment regarding the loan he never took
Even though the complainant had no business relationship with ABC bank, he was getting calls/SMS from the recovery agents using abusive language & demanding repayment of some loans which he had never taken. Several complaints to the bank against this harassment calls fetched no effect. The bank pleaded to the BO that the telephone numbers from which he was getting the abusive calls did not belong to any of their recovery agents. Based on this, the BO closed the case under clause 13(d) of BO Scheme (i.e. complaint without any sufficient cause).
As the complainant continued to get the harassment calls, he went in appeal. During the appeal, the bank admitted that the phone numbers from which he was getting abusive harassment calls belonged to their recovery agents and that they had since taken necessary corrective action to discontinue such calls. The AA observed that the bank had not conducted proper due diligence while sanctioning the loan to some third person indicating a major KYC lapse. To cap it all, the bank had misguided the BO resulting in the BO pronouncing a wrong order, damaging the credibility of the BOS. The AA set aside the decision of the BO and directed the bank to pay the appellant Rs 1 lakh towards compensation.
4. How A person got Rs 6,500 as interest for Failed ATM transaction
In a case of failed ATM transaction where the account was debited though no cash was dispensed it was observed that as per BO's orders the amount was credited to complainant's account, but the bank did not pay the penal interest in terms of extant RBI instructions for the delayed period credit of approximately 2 months. The bank was directed to pay penalty at Rs 100 per day amounting to Rs 6500 .
Proof that it works !
How Trivikram got his wrongly wrongly credited money to different amount .
I got my money back after complaining the issue in Banking ombudsman.

Last year May I transferred money through internet banking to wrong account. After realizing I called my bank officials and requested not to transfer. But it's already transferred they need to contact with payee bank. The other bank people not given any information as I am not a account holder. I tried through my friend they told that it's transferred back to my account. Almost three months I tried hard back and forth in both the banks but no use.
This month (5/04/2011) I got to know about Banking ombudsman through one of my colleague and I raised the issue with all my details. Today I got my money back:-).
Ankur on comments section mentions how he got his interest back by
Hey Manish,
some good news… i finally got my intrest back for arnd 20 days. though the amount was meagre but yet it was fruitful. i had known 3 persons who applied for this scheme and we 4 guys got 6000/- back in total.
now i believe that BO(directly got a call from the branch manager to come and collect the cheque 🙂 ) do works and finally thx to you guys for guidance.

cheers
How Atul got his IT refund with help of Banking Ombudsman
Hi Manish,

I had approached IT ombudsman for IT refund. After chasing IT officials for 2.5 years the experience with Ombudsman was inspiring. Not only I got the money back but with interest.

The only catch is that one needs to be patience and keep all proofs ready. Best way is to keep copy of letters send by post, copy of emails etc.

Regards

Atul
Procedure of Complain ?
There are two ways of  filing your complain .
Online Complaint : You can complain to Banking ombudsman online by filling up the form here . Once you fill up the form , you can also upload your proofs like bank rejection letter, banks reply or anything else (it has to be PDF or TXT format only)
Offline Complaint : You can also complain in offline mode to Banking Ombudsman. Just download this form and fill up the complaint.  You should provide your contact information, name and address of the bank against which you are lodging the complaint, documentary evidence and the compensation you need. Once you have filled up the form, you can send it to the Banking Ombudsman address which comes under your jurisdiction (Download the list of all 15 BO)
Should you complain ?
I dont see any reason why you should not ! . If you are frustrated anyways and the service is free and also does not take much time and effort to complain, then you should definately go ahead and complain to Banking Ombudsman for something which you feel you should get justice for. Forget about who will win and who will loose for a moment, but I would encourage you to atleast take the first step and be the part of this initiative atleast. If you case is genuine, I beleive banking ombudsman will help you for sure, It can take time, but dont let this get you get stopped . Go ahead .
Share your experience! .  A lot of readers have never had a bad experienced with their banks (like me) , so its your responsibility to share your bad experience in comment section and make them aware about what had happened in your case and how bad it was.  Also share what are you doing now ? Will you file a complaint with Banking Ombudsman ?