POSTED BY Jagoinvestor ON July 23, 2012
A lot of people complain that they do not have much wealth in their life despite earning from many years. This brings an important point in question. What did they do in the first 5 yrs of their earning life? It's very clear that the first 5 yrs of your earning life leaves a very big impact on your future financial life. Your financial life shapes a lot due to the first 5 yrs of your financial life.
There are 3 possibilities
A person has saved & invested a maximum of his earned money in first 5 yrs
A person has spent a lot of his earnings in the first 5 yrs.
A person has kept a balance between his spending and investments/saving in the first 5 yrs.
Are you one of those who started young with a nice paying job, but did not focus on your first 5 yrs or are not focusing on it right now. You feel the future is so promising and your abilities/expertise are so great that you don't need to worry so much. It happens because at times people are seriously unaware and ignorant that life turns out very differently then they think. There are many events which demand money and attention at any cost. These are some times unplanned or just popup in life if you had not planned for it before – like Job loss, Marriage, Sudden health-related expenses, etc. The moment these events happen or come near, then you realize – "Oh my god – I never planned for it or I underestimated how much money I will need".
In my book Jagoinvestor there is a chapter where I explain how your first 5 yrs investments, out of a 30 yrs period make the 50% final corpus and rest another 25 yrs makes another 50% corpus. That means the initial 16% tenure makes 50% corpus and later 84% tenure builds rest 50% corpus – (read sample pages)
So if you are 5 yrs late in saving and investing for your retirement – You will end up with 50% less in your retirement – This might not sound too scary, but it is. This could mean looking for a part-time job compared to an enjoyable retirement without much tension. There is a big difference between what 50% less corpus can do. It's like earning Rs 30,000 per month from next month compared to Rs 60,000 right now, imagine your life from next month.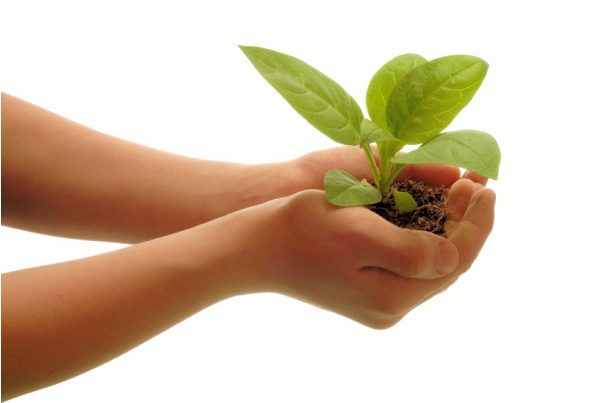 Spending Maximum vs Investing Maximum
Let's talk about the first two possibilities mentioned above – "Spending Maximum" vs "Investing Maximum" . Let's say there are two guys who earn 75,000 per month. Both are unmarried (we all are, at the time of getting a job and next few years, possibly 4-5 yrs) and have similar conditions.
The first guy operates from the mindset of  "Life happens now and this is the time to spend, who knows about future" , however, the other guy operates from the mindset of "Life is uncertain, I can save today so that I can protect my future now". Both are ideologies and the way you think, but it can have a drastic impact on your life. Because your financial life operates like a chain reaction. What you do in the first year, has some impact on 2nd year, what you do in 2nd year affects your 3rd year and so on, obviously assuming that your pay rise is natural and not shoots from 3 lacs per annum to 13 lacs per annum in short term.
If you are struggling to make a down-payment for your dream house TODAY, you can clearly see your early 5 yrs have been and identify that point where you could have been more responsible, where you could have given your financial life a new direction and shape. If you are not able to fulfill your big goals coming soon, it's a clear indication that you have done something wrong in the first 5-6 yrs of your financial life or early years. In the same way if you are at peace today, you can clearly identify what right things you did at the start of your career.
Real-Life Experience of Saving Early in Life
One of the readers Ashish shares his experience about how he saved early in life and how his life is right now.
After completing my study in 2004, I started my career in IT industry. Three thing was clearly injected in my mind by my father :-

1) Always maintain the cash for emergency. As in emergency cash is primary and relation is secondary.
2) Never go for loan. If you need money, first check with your relative and don't mind paying interest on the money you owe from them. It will always be cheaper then bank. If no help available, consider the thing is not worth to invest.

3) Respect your money.

Though I am not obedient son of my father but "Money matters". So I started maintaining one excel sheet about my expanse. I must say with my experience that daily expanse is not cost you more if you spend smartly. So at the start of my career, I compromised on my comfort level. Instead of staying in separate house, I searched for shared accommodation or PG which really helped in saving a lot. Instead of buying bike, I calculated my per-day travel expanse and tried my best to minimize it by sometime taking lift with office colleague 

Travel and Stay is the biggest expanse as per my experience and this clicked me an idea of buying a house. I was not capable enough to buy the house, so instead of taking loan from bank I knocked my father's door and able to convince him on 4% interest rate(following papa's advice). No need to say that I paid 4% or not, but he is happy to see the value of that flat on today's rate. But I was not able to stay in that house for more than a year as I changed my job very frequently(at least once or twice in a year) and happily rented so far.

I travelled from Gurgaon–hydbd–Noida–Pune–Mumbai and then finally got chance for onsite UK in 2008. I applied the same logic and maintained at least 1 lac saving per month. And the story continued since then on saving more and spending less. With this, I am able to manage to renovate my own house for my parents (which they call now as my house officially  )

Then I married in 2009 on my own expanse and came back to India last year when we both thought that there is no place better than India on this earth. And it get proved as well, when my wife also got the job in same company and same building  . Before coming to india, I showed no interest in paper form investment except ppf and property investment. But after becoming the member of JagoInvestor and reading some well written and advices article, I did another smart investment. 60 + 40 lac term insurance for me an my wife from two different company. One personal accident insurance of 40 lac from LnT for myself.

SIP of 8k per month in different MFs , which I considered after reading one of the article on jagoinvestor where the comparison was made with child plan and other investments and purchased one villa plot in Bangalore. So far no Loan  . So far the story is this but adding new pages everyday… I know there are more happy family out there but just want to say that "Saving does help not hurt".
I would say your life has a constant amount of comfort in your financial life, it's your choice when you want to have it, at the start of later years or keep a balance in start and end. The best approach I feel is to 1st year your earning life to yourself, enjoy, spend and do what you always wanted. After the first year just get damn serious ! .. What do you think?