POSTED BY Jagoinvestor ON September 14, 2009
Why should you read answers of other questions? The reason is that there are many questions asked to me which can relate to you also, if not today, maybe later. Hence, Here are a set of 4 questions and answers asked to me on "Ask a question section".
These questions are on the topics on ULIPs, General Investing and Achieving Financial Goals. You can also look at other Questions and sections part here at Part 1, Part 2 and Part 3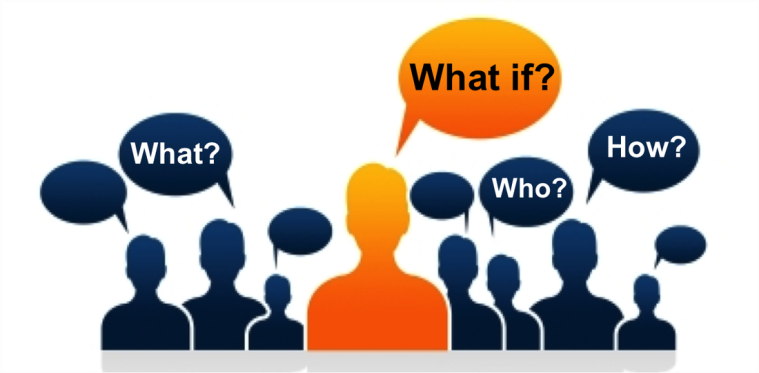 Question 1# [ULIPS] – by Shivang Desai
I had invested rs. 1 lakh in sbi ULIP (as wrongly advised by my uncle)in march 2006 when sensex was 12000 now after 4 years worth of it is just 96000 should i withdraw the money or wait longer since the damage of allocation charges and all is already done…or by withdrawing i can allocate this sum in equities or mfs…..what is the right time to withdraw this money

Answer

Well ..weather you sell your ULIP right now or later does not depend on its current value , You can always buy something else which is going to give you better performance , the fact that you want to sell it at higher price than your buy price is a psychological issue , which every one faces . If the ULIP is bad just sell it and if its good then continue 🙂

I think it would be wise to sell the ULIP and use the proceeds to buy simple mutual funds . One can not guess the right time, but a wise thing would be to wait for a jump in stock markets when you sell it and then buy mutual funds on a drop . Doing this is tough and not easy in itself
If you have a question: Ask Here
Question 2# [General Invsting] – by Sugeet Arora
I am 30. Blessed with daughter 4 months back. Now as the time passing, I am worrying how to secure future of my baby. Where and how to invest. Though I am aware of market fundas.. Still as I am planning for long term, I need an advice.

From research on your site and other places, I concluded that all ULIP scheme are worthless… Rather MF would be a good idea to invest for long term… & what abt equity.. If I rather keep investing in equity and booking profit whenever get chance… What do u suggest ?
Also I wish to use this as tax exemption tool.

Answer

Sudeep, you have to understand one thing that you have ample time in your hand, like 20 years, and the savings you have to do is linked to very important thing, your Daughter's Future, may be Education or Marriage, whatever, now the first thing you have to know is how much you want to generate, 10 lacs, 20 lacs or 50 lacs, this is something you need to do.

After you know how much to generate, the next question is How, Answering it is not tough, its its 20 years, means its long term, and its important too .. so you can mix up Mutual funds and PPF.

So the best thing you can do is to start a SIP in 3-4 good mutual funds and also start a PPF in your and your Daugther name. Keep investing in these instruments and thats it.
I think this should be enough for your requirement. Dont try equity too much unless you really have interest in that and you have enough knowledge to make some thing there. And dont try to time market and find out when to sell and when to buy, its a tough thing.

Just stick to SIP and make sure you review your investments atleast a year and see that its on track, this simple roadmap should easily take u to your destination. If its not simple, its not worth !!
Question 3# [General Invsting] – by Sugeet Arora
Sir, I want to invest 10000-15000 for my newly born daughter. What do you suggest for the same? I am little bit confused in Fixed deposits, RBI relief bonds and Kisan Vikas Patra

Answer

Sugeet, I dont approve your decision of investing any money in FD, Bonds or KVP for your daughter. Its totally incorrect.

Why, you must be thinking, the reason is that Its a long term investment for you daughter, If you just invest 15,000 one time for you daughter in these instruments, after 20 yrs, its value will not be more than 40k.

It has no ability to fight inflation and its just eating away the purchasing power. For long term you should be using Equities, like Mutual funds, start a SIP in mutual funds, take a SIP of 1,000 per month in a good Mutual funds and keep on investing in it for next 20 yrs.

SIP in mutual funds is the right decision for you, I am sure you must be concerned with the safety of investments, may be thats the reason why you choose FD and Bonds etc. Equity is risky in short term and in long term its risk decrease over time, for 20 years, I dont think you should be at all worried about it.
Question 4# [Achieving Financial Goals] – by Satya Vyas
I have a question. My monthly take home salary is 2.5lacs. I am 24 years old. I want to invest and invest majorly in equities. My goals are :

1)buy a flat with the max. budget of 18lacs.
2)plan for retirement (age 50)
3)buy a sedan with a budget of 20lacs.

The first and the foremost goal is to buy a house, simultaneously planning for retirement. I need to send around 75k to my parents and another 75k to support my lifestyle per month.

The left 1lac I am planning to invest 70% in equities through MFs and Shares etc and the remaining 30% towards my planning of retirement i.e pension plans SIP, insurance SIPs and other fixed and more stable instruments like gold etc. Also I don't like to take mortgage for too long maximum 4-5 years for any of the goals.

Please advice me when is the ideal time for me to buy my own house and also is this financial planning in sync with my own objectives or not.

Answer

2.5 lacs is great per month salary 🙂 . All your financial goals can be easily met with that kind of money . Let see your goals one by one

a) Your Home: shall not be tough at all .. If you save 1 lac each month , you can buy it in 1.5 yrs . thats the way you should save it.

Don't put money in mutual funds or shares for this, have a RD for this , or if you can really take some risk, then try some balanced fund for 10-20% part of the money . Also my question is why home for 18 lacs, you can actually take a big enough home for 60-70 lacs and clear the loan in 10 years max. go for that .

b) Plan for retirement (age 50): This is a big enough question and cant be explained in isolation , read my article on 6 steps of Retirement planning . you will get idea on this .. investing 20k per month in SIP would do the job i guess .

c) Sedan: This will depend on when you want to do it , if its a priority , then save more per month , target it in 4-5 years. At last , I must say , if you manage your money well, you can take care of all your financial goals easily soon, I am afraid if you have not taken a 2+ crore term insurance till now, go for it, cover your parents.

At the end, its none of my business, but You should bring down your expenses and lifestyle may be. I am only talking about the part which is unnecessary and can be taken care of. Save now and earn all life.
If you have a question: Ask Here