POSTED BY Jagoinvestor ON August 12, 2009
This is second post for answers to Questions asked to me in "Ask a Question" Section . The First Part of Question Answer section is Here . This section has questions and answers related to topics like GOLD , Real Estate , Term Insurance , Mutual Funds , "hiding Information from Insurance Company" . See the questions ans answers below .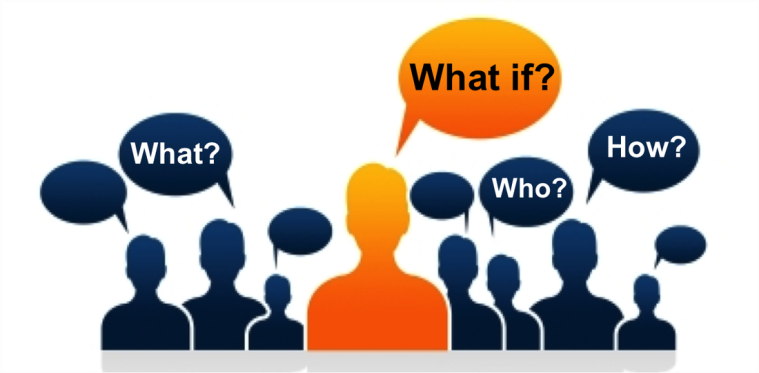 Question 1#
I have a requirement of physical gold after 1 year or so. I just got back some money from an old investment. Is it ideal to buy the gold now at this price. Or do I make an FD for 1 year so that I can buy later. What do you see the price of the gold in another year's time.
Answer
GOLD is near its support levels , so i am not sure if its a good idea to buy it for short term . Its hard to say what will be in a years time frame ,but if its just 1 yr , better to put money in FD and buy gold later .
Other alternative i would suggest is buy it every quarter with 25% money each time .
Question 2#
Have one general question… I was reading "Rich dad Poor dad recently".. Some interesting concepts but was not sure how it will applicable to indian scenarios.
1. Kiyosaki tell's that Real estate is the safest way for wealth. But in India (especially in Chennai and Blore), it is not only the value of land we need to worry about but also the reliability of the land owner (Same land is being sold for multiple people), Fake papers, Even if everything is alright some political party/Gunda can stick a flag and claim the land.
2.Is it feasible to have a separate business on top of our regular job?
3.Or should just mind our job and invest our money wisely (Stocks/MF e.t.c) What are your thoughts?
Answer
1. Real Estate is the safest way for wealth , I don't agree with it .. Real Estate is a good Investment over long term , and you can get benefited in short term also , but for long term , i still recommend Equity. Regarding the reliability of land ownership , that risk is always there , but you can minimize it by taking precautionary measures from your side and by "not acting" foolish and greedy like many people do .
2. Regarding Second business on top of business , yes you can . but if your current job agreement says that you cant , then you cant , because you have agreed with them by signing the documents 🙂 . However I don't see any issue in regular jobs . Go ahead .
3. There is no one answer to it .. There are other things than making money .. If you like you job just be with it and enjoy , you can side by side do good investing too . But you like investments as a career you can enter the field and have full time job in that .
Question 3#
Hi , after a study of analysis , i am planning to take term insurance policy of 50 Lacks but am facing difficulty to choose which one is better, as i see LIC Amulya jevan premium is 17k per year,(35 years)-50 lacs Bajaj Allianz Life – New Risk Care is 13.5 k (40 years)-50 lacks and also having some accidental,critical benefits.
Please suggest me,can i take single policy of 50 lacks or split into 25lacs, 25 lacs, and to safe side choose either LIC only or any another company like bajaj, kotak ,etc for same tenure who ever offering less premium need to take??
Answer
Well.. you have done 95% of the job by choosing to take term insurance , now to Find the best one is just 5% , because in a way its not too important .. I like SBI and Religare .. you can go with others also .
Term Insurance is a simple product and all companies have it with almost same rules , so the best one is the one with least cost most of the time 🙂 . Riders are your choice , you pay extra if you take them , they are not free.
Divide the policy in 2 atleast , If you are too emotional with LIC , you can have it as one of the insurers .. But there is no issues like Public or private companies.. read my article on this .
Question 4#
I invested in some mutual funds through SIP in FY 2007-2008. My current balanace in these mutuals funds is:- Fidelity India Special Situations Fund – Rs 10000 Fidelity Tax Advantage Fund – Rs 24000 SBI Magnum Global Fund – Rs 10000 DSP Black Rock Fund – Rs 24000 I must admit that I had no idea about mutual funds and invested as advised by a friend who was an agent in a Investment company.
Till early 2008 , all was looking good and the value (combined) was approx. 12000 more than Cost value (if I remember correctly). But now for the past 1 year the value of these funds(combined) is less than the cost value and currently I am at a loss by 7500.
I am not sure what should I do about these funds. Should I withdraw my money? or should let them be as they are in hope that their value will increase someday? Many Thanks for your help
Answer
DSP Blackrock Fund : EXCELLENT funds, Keep it, increase the exposure
SBI Magnum Global Fund : RISKY and seems to be fine (its a midcap fund), decrease the exposure
Fidelity Tax Advantage Fund : Good, Continue
Fidelity India Special Situations Fund : Its a new fund , STOP this and take some old Winner 🙂
You entered at bad time, dont worry its normal .. Review your Mutual funds (you may use my suggestions if you want, Take your call, i am not responsible) and prune out the bad ones and continue with the good one, Equity performance very good if you keep continuing investments and give it some enough time to it to perform.
Equity have risk and hence you are going through the time when you should be calm and control your "mind" which is concentrating too much on Losses 🙂 .
Question 5#
I have LIC Jeevan Amulya Plan for 30 lakhs @ premium of 7.5k. During enrollment, I had a medical checkup including blood test. My policy was confirmed after a month, i.e. after positive medical test result. During medical checkup, there was a document given asking questions about existing health problems.
I had a minor surgery during my childhood (age of 5) and a tonsill surgery at the age of 15. But, I missed to mention those.
Now, when I read some case studies in personal finance articles, I see that hiding such information will create problems later during insurance claim. What should I do now? Should I inform the LIC about the same? Or, do I need to stop the insurance and start afresh giving correct information? Please suggest.
Answer
You should inform them about this as soon as possible , Premium of Life Insurance depends on the Risk involved and Right now , The company is charging premium based on your information , If later they come to know that this information was hidden from them , the claim can be rejected and It will be a right thing from companies point of view , You should inform about this , Your Premium May or may not be revised . Even if its revised , its ok .. 🙂 .
That's a fair thing
No point in stopping this policy and taking a new one, because any ways you will declare this to other insurance provider. Only in one case you will benefit, if new insurance provider has the premium less than LIC, which i think many will have, do your investigation.
Please leave your comments on this section, If you have some question, please post it HERE
Liked the post, Subscribe to Get Posts in Email or RSS Reader