POSTED BY Jagoinvestor ON July 27, 2009
Does God Exist? I don't know, but IRDA surely does!!! And hence finally it has acted as GOD to the investors 🙂 . On 22nd July, IRDA capped the ULIP charges at 3%.
Let us see in this article how this will affect Investors and the implications on Investments and Insurance Sector as a whole. The decision will be effective from Oct 1 2009.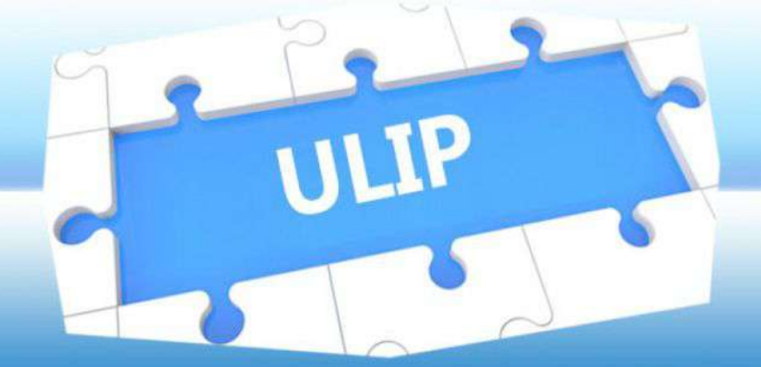 IRDA rules for ULIPS
Gross yield: This is the yield generated by the ULIP before all charges are deducted.
Net yield: This is the yield generated by the ULIP after all charges are deducted.
1. "ULIP charges" here would include allocation charge, administration charge, mortality charge and all such charges by any other name.
2. For Products whose Maturity is less than 10 years
"The difference between gross yield and net yield cannot exceed more than 300 basis points" (100 basis points = 1%)
"In this case, fund management charge cannot exceed 150 basis points"
3. For Products whose Maturity is more than 10 years
"The difference between gross yield and net yield cannot exceed more than 225 basis points" (100 basis points = 1%).
"In this case, fund management charge cannot exceed 125 basis points"
4. The IRDA has made PAN card mandatory for all policies where annual premium is more than Rs 1 lakh OR there is investment in Capital Markets. IRDA said this norm is to be implemented with immediate effect and all insurers are to comply not later than August 1.
What will be the Implications
ULIP products will surely see a decline in commission paid to agents. It's very logical, IRDA is giving nightmares to Agents for some time. First it was abolistion on Entry load from mutual funds and now its capping the charges on ULIP. Agents are now going to get commissions which will be very very less compared to what they used to get earlier (like upto 35-40% in first year). It's a bad month for Agents in India.
Now Agents would be really confused on whether to work hard on Selling Mutual Funds OR ULIPS as both are going to provide them almost the same kind of Commissions!
Miss-selling will be reduced in ULIPS as the primary motive of "High Commission" is crushed by IRDA.
Though ULIPs are still long term Products, I don't recommend common man for short term investments in ULIP. Investors who think they are smarter than average investor can invest in ULIPs for short term, considering you know how to manage ULIPS well and reap the potential of switches (this mainly to churn the portfolio fast and save the short term capital gains tax). Read how to use losses to save your tax.
This Rule does not apply to traditional Policies, so its not a very good news for all considering Traditional Policies from LIC still dominate the Insurance Market :(.
What will happen to Existing Polices?
As per IRDA, all existing products that do not meet the requirements of this circular should be withdrawn or modified by December 31, 2009. I can only imagine the state of Agents and Insurance companies which created ULIP mess all these years. IRDA really nailed them hard this time.
Many agents which were getting fat commissions from so many months will be sad on this.
How much will this help Investors in reaping benefits from ULIPS
This is a good move from IRDA and investors will be benefited. But how much?
Earlier most of the ULIPS charged heavily in First and Second year and then reduced the charges to NIL or very very less in later years. Because of which the charges were heavily skewed in Initial Years, but the long term average charges were still in range of 3-5%.
Now after this new Rule from IRDA, almost all the ULIPS will charge for every financial year (that what i think). Hence the long term charges will now be evenly distributed over long term, but still the average charge over long term wont come down drastically!!
Read a nice article from Deepak Shenoy on "Tactics used by ULIPS to hide the charges"
Can you Invest in ULIPS now?
ULIPS for me has changed its status from "Ugly" to "Average" product after this announcement. For long term Investors, ULIPs can now serve as a good product.
Charges wise its much better in long term now ( 2.25% max) and the best thing is if you need immediate money and want to close the policy you will not be hit hard like earlier. Take the policy after Oct 1.
Some Internal Information
Just before writing this Article, I was chatting with Pradeep (name changed), an internal source who is himself an ULIP agent. See what he has to say
Guest_7FF767C0: attened a sales talk by XXX for their new ulip … XXX which guarantees highest nav for the next 10 years !!!!
Guest_7FF767C0: all ptvt. life companies are worried about mandatory PAN for annual premiums of rs one lac. and above.today smart money(black) is routed through ulip cash payments on binami names.

Guest_7FF767C0: but sir! IRDA may kindly look at the very very high incentives to the sales team(policy expences).sebi from aug 1 st declared no entry load for mutual funds so no early commissions to agents which is only 2.25% where as 40% plus in life!
So according to him, Due to the mandatory PAN for more than 1 lac premium. Lots of black money is coming through Benami Accounts now.
See The Benami Transactions (Prohibition) Act, 1988 High Net worth Clients do not want to share there investments with Govt to save tax, but because of the "mandatory PAN" rule, the money is being diverted through "Benami Accounts". This is totally unethical and unprofessional, but this happens at the top ladder, Looks like IRDA still has some more work on this plate.
Conclusion
This move will help investors and it will check the mis-selling going on for last many years. It will also help in making Insurance sector more mature in India. IRDA is coming up with solutions now and Jagoinvestor sees this move as a friendly move which will help in achieving the goals of "Making each Indian an Informed Investor" Thanks IRDA.
Readers, what are your views on this Rule by IRDA, How do you think investors will take this ? And Is it helping you in any way. Please leave your Comments on this .
Liked the post , Subscribe to Get Posts in Email or RSS Reader