POSTED BY Jagoinvestor ON March 23, 2009
Are losses good? Do they have any benefit?
When you make a loss, do you feel it has nothing to provide or not at all beneficial. The answer is NO! Losses are bad, but our tax laws gives us a way to utilize them in such a way that we can reduce our income tax liabilities.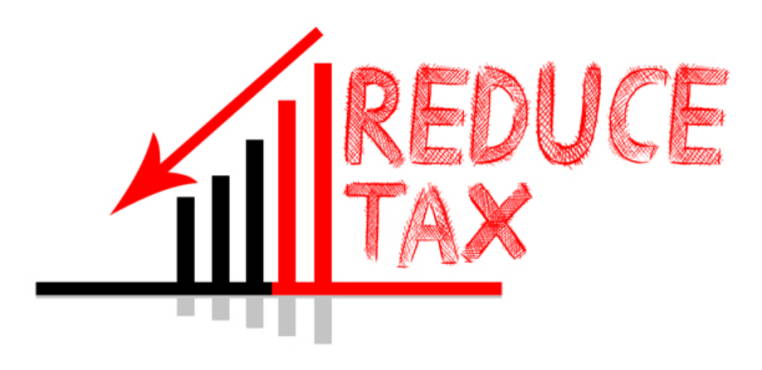 Let's see how 🙂 , don't worry, we will start from scratch and will explain in detail so that everyone can understand .
Let us talk about capital gains in detail today and let us understand how should we utilize it to minimize our tax liability. Things we will discuss would be stocks, mutual funds, Gold , Debt funds, Real Estate etc.
Understanding Terms and Rules
Capital Gains and Loss : Any profit or loss arises from the sale of capital assets is capital gain or loss. Capital Assets Include Shares, Mutual funds, Real Estate, GOLD etc.
Short Term Capital Loss and Profit : STCL for Equity (shares and mutual funds) is when you sell them at loss before 1 yr, for Real estate, GOLD its 3 yrs.
Long Term Capital Loss and Profit : LTCG for Equity is when you sell it after 1 year, for Real estate, GOLD its 3 years.
Following is the chart showing the tax treatment and time frame for short term for each asset class. Click on the chart to enlarge it.

General and Carry forward Rules :
Short-term capital loss can be set off against any capital gain (Long-term or Short-term)
Long-term capital loss can be set off only against long-term capital gain.
A long-term capital loss will have no value in a case where the long-term capital gain is exempt from tax. For example, In case of shares or mutual funds after 1 year, LTCG is exempt from tax, so If you hold a share for more than 1 year and then take a loss, That LTCL will have no benefit. This loss cannot be set off against any other income.
A capital loss can be carried forward for next 8 years.
How can you utilize the losses ?
As we know that capital losses can be offset with capital gains, we can utilize this advantage to reduce the tax liability.
The main idea is to create losses to offset any profits. There may be the cases where there is an investment on which you are losing, but still you have not booked the loss, but you can book it and use this loss to offset a profit on which you may have to pay the tax.
Let us see some examples
Example 1 :
Ajay had invested Rs.5 lac in GOLD in 2005 and currently in 2009 he sold it for Rs 10 Lacs, Now he made a profit of 5 lacs and it will be considered as a LTCG, as its after 3 yrs. and it will be taxed at 20% indexed (If you don't know what is indexed, just forget it, don't worry ). The tax would be around Rs 1 lacs.
Now Ajay also had invested Rs.10 Lacs in Unitech Shares in Apr 2008. His investment has come down to Rs.4 lacs now. But he thinks that it will go up and he wants to keep it and not sell.
Good !! I appreciate his belief that it will go up again. But what is stopping him from selling it today and then again buying it next day.
Watch this video to know 7 ways to save your tax:
What will happen if he does that ?
If he sells his shares and takes a loss of Rs.6 lacs, He now has made a STCL of Rs.6 lacs and law says that he is allowed to offset it with any STCG or STCL. So now he can offset his 5 lacs profit with this 6 lacs loss and hence, he can save his tax of that 1 lac which he had to pay, also he can carry forward a loss of remaining 1 lac which was not offset.
He can again buy his favorite Unitech share the next day. The only loss he will make is the brokerage charges and any fluctuations which may occur in prices, which will not be much, may be it has gone down and he can buy them later at better prices.
So the point is to generate the loss by selling a losing investment and again buying it back in some days. This will help you cook up the loses which then you can offset with existing profits and hence reduce your tax liabilities.
Example 2
Robert had invested 5 lacs in mutual funds in early 2008 or end of 2007 and currently has a good loss of 2.5 lacs (1 yr is still not complete). This is currently every one state, most of the people have burnt their fingers and made huge losses.
Now he is sad that he made losses, He also had bought some shares before some months and made a profit of 50k. Let us also assume that next year his mutual fund will rise to 4 lacs from current 2.5 lacs, which he sells next year.
Now he has 2 choices to make, let us see 2 cases.
Case 1 : He does not book the loss and holds it .
In this case, he will have to pay profit of 15% STCG on his profit of 50k, and next year he will have his current investment at 4 lacs. When he sells it, it will be a loss of lac which will be LTGL (because he had held it for more than 1 yr).
Case 2 : He books the loss of 2.5 lacs and then again buys it back the same day or next day .
In this case, he has made a STCL of 2.5 lacs (bought at 5 and sold at 2.5), Now he can offset his 50k profit with this loss. Then he would not have to pay the tax and he can then carry his loss of 2 lacs carry forward.
Next year, he sells his mutual funds for 4 lacs and makes a STCG of 1.5 lacs (because he has re-bought this mutual fund and 1 yr is still not complete) .. But he can offset this profit of 1.5 lacs with the carried forward loss of 2 lacs, and still carry another 50k worth of loss forward.
So what's the advantage of case 2 ?
The advantage is that you can save tax on the existing profit and also generate STCL which you can take forward and save tax on future profits.
There are many people who make losses and don't bother to show it in their returns, if they don't show it in returns then they will not be able to use it for offsetting purpose in future. Note, The way I have shown the examples have their own benefit and problems, Its you who have to decide what you want and how to utilize the tax rules to your advantage.
Its smart use of knowledge, not cheating 🙂
I wish you have got some knowledge out of this article, please put your comments/corrections/suggestions so that we can do more discussion.
Also, don't forget to put your vote on the poll at the top of this page.