POSTED BY Anuradha Singh ON February 14, 2019
ICICI Bank has come up with a "The ONE Savings Account" which is going to benefit the high income/network investors who are looking for better and premium features.
Let us understand the features and benefits of this account.

Minimum Balance and Eligibility requirement
Any salaried or self-employed individual can apply for these accounts as per eligibility criteria. It's not applicable for companies, Hindu Undivided Family or any other corporate body.
There are two variants to this account called Magnum and Titanium. Below are the balance requirement and more details.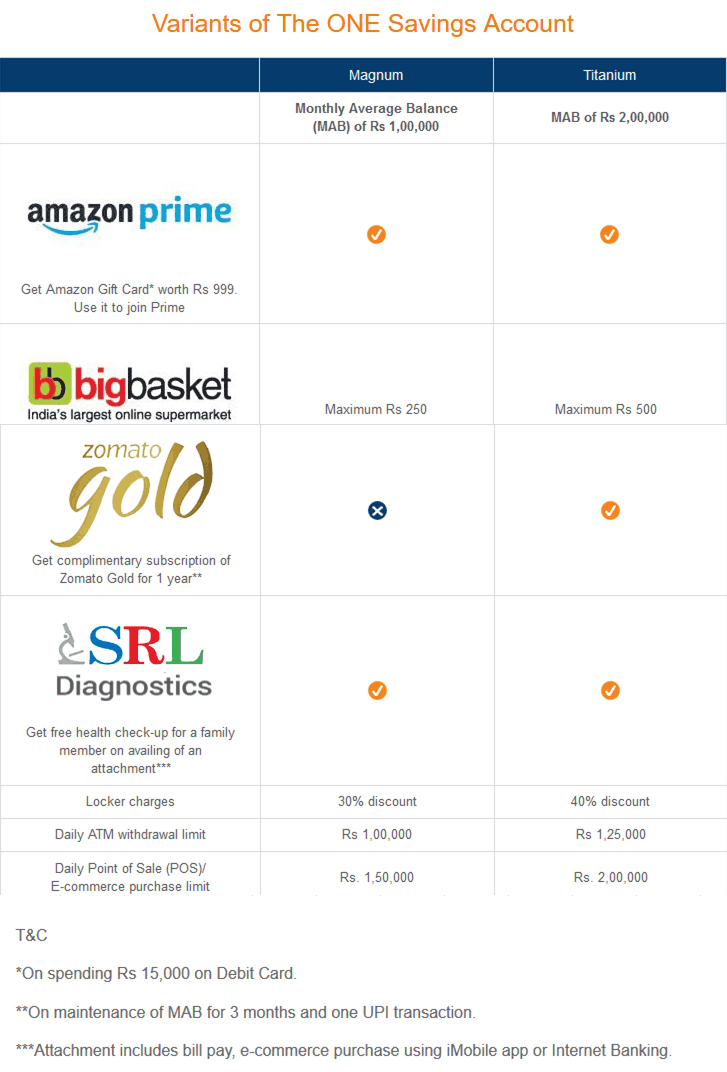 Benefits of this account –
There are a various lifestyle, financial and banking benefits of this account. They are as follows –
Zomato gold subscription of 1 year
Big basket discounts
Amazon prime subscription of 1 year and many more. Below are the complete details of the benefits of this account.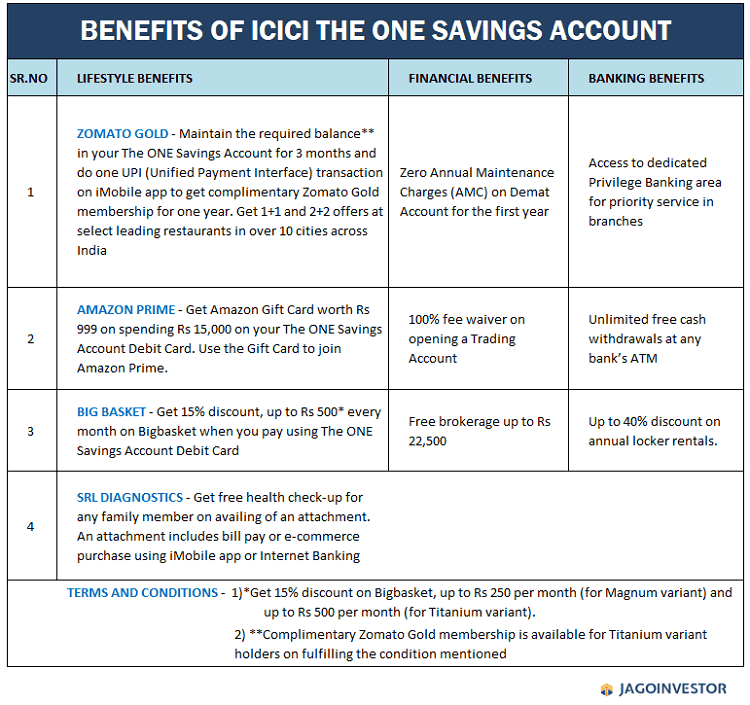 Conclusion
Note that you need to keep a high account base in your saving bank account to be eligible for these benefits, so in a way you are also loosing on the interest part which you could have potentially earned. So keep that in mind, and then take the decision if you want to go for this or not!