POSTED BY Jagoinvestor ON June 14, 2018
Everyone wants to check bank balance and keep a track on their bank accounts. Smartphone's, internet and banking system together has made this process easier by providing the facility to check your bank account details online.
But what in case of those people who don't have a smartphone or internet connection?
Now you can check your bank balance and a few other details of your bank account without internet also.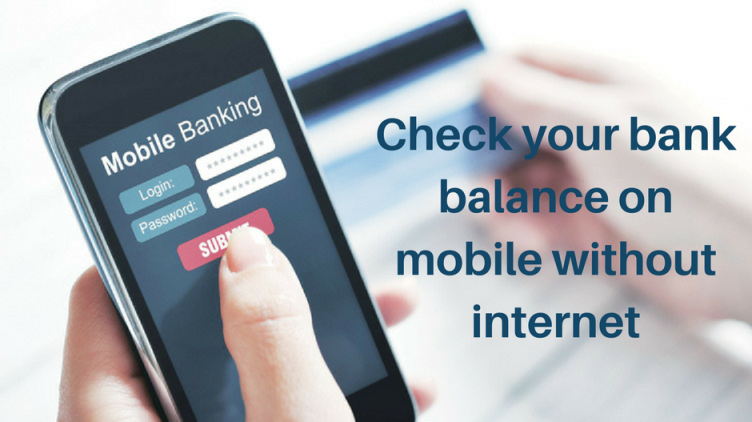 Let's see 2 methods of checking your bank balance when you do not have internet and also you want the information quick fast.
Method #1: Missed call feature to know your bank balance
This is a very simple process by which you can check bank balance easily without having an internet connection.
How does this process work?
As I said earlier, it is a very simple process which will be completed in just 2 simple steps.
Dial the 10 digit mobile number which is allotted to your bank (Select from the list given below.)
After 2-3 rings your call will be disconnected and you will receive a message which will show you your bank balance and mini-statement of last 5 transactions.
OR
If your number is not registered to the bank, you will get an SMS which will show that your number is not registered with the bank and it will also include details of how to register your mobile number.
Given below is the list of banks and the 10 digit contact numbers which you can use to know your bank balance and mini-statements. You can simply save the related number of your bank in your contacts list and you can easily check your balance anytime.
Public sector banks and their contacts for missed call service:
Bank name
The contact number for missed call facility
Allahabad Bank
09224150150
Andhra Bank
09223011300
Bank of Baroda
09223011311
Bhartiya Mahila Bank
09212438888
Bank of India
02233598548
Indian Bank
09289592895
IDBI Bank
18008431122
Canara Bank
09289292892
The Central Bank of India
09222250000
State bank of India
For balance: 09223766666

For mini-statement: 09223866666

Syndicate Bank
09664552255
Punjab National Bank
18001802222
Union Bank of India
09223009292
UCO Bank
09278792787
Vijaya Bank
18002665555
Private sector banks and their contacts for missed call service:
| | |
| --- | --- |
| Bank Name | The contact number for missed call facility |
| Axis Bank | 09225892258 |
| Dhanalaxmi Bank | 08067747700 |
| Kotak Mahindra Bank | 18002740110 |
| HDFC Bank | 18002703333 |
| ICICI Bank | 02230256767 |
| Karnataka Bank | 18004251445 |
| Yes bank | 09840909000 |
Some salient features of this facility are given below:
This facility is completely free for everyone.
To get the benefit of this facility your mobile number should be registered with your bank account.
If you have more than one account, then your latest opened account will be considered as a default account and you will get the details of that account in this facility. However, the default account can be changed.
These features are the same for all banks. However, the process might be different in some of the banks.
Method #2: Know your bank account balance using *99#:
The code *99# is also called as USSD code which is not related to any particular mobile network service providers or any bank. This facility is introduced by NPCI to provide the facility to common people to have an easy access to their bank account.
Below given are the steps to check bank balance using USSD *99#:
Dial *99# from your mobile.
Select the option of bank balance from the list which will be opened on your screen (which is most probably 3 for all users).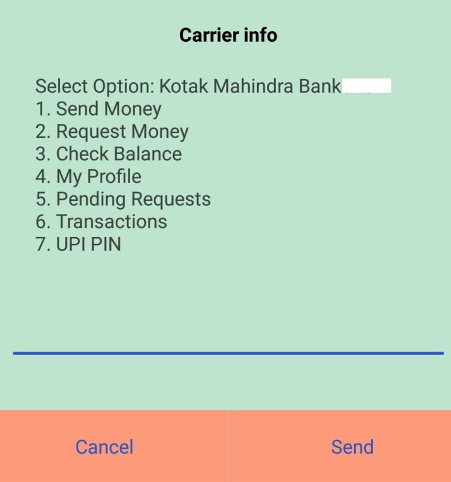 Then enter the 3 letter name of your bank or first 4 letters of your IFSC code.
OR
It might ask your UPI pin if you are already registered for that.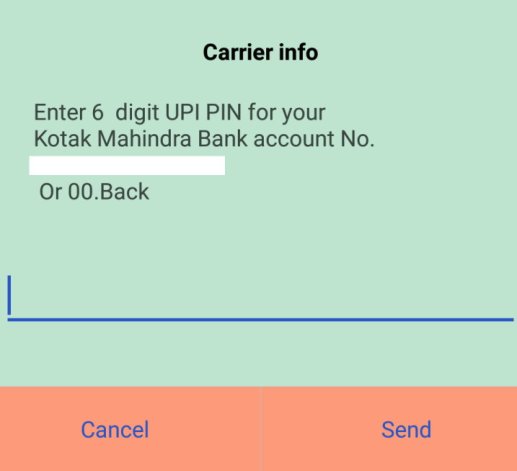 Enter 3 letters of your bank name (for e.g. SBN is the 3 latter name for State bank of India) or first 4 letters of your IFSC code (OR UPI pin).
Your account balance will be shown on your screen.
Basic features of *99# service
This facility is a relief for those people who can't have access to the internet all the time. This unique code has some basic features which you should know if you are going to use it.
The feature of this USSD code is as follows:
This code works without internet.
No hidden charges or roaming charges are applicable on use of this code.
It works across all the GSM service providers on all kinds of mobile handsets.
You can use this code 24/7 including holidays.
No need to download an app or activate any service on your mobile phone.
What kind of services you will get under *99#?
*99# is a USSD based mobile banking facility introduced by NPCI which brings together the two diverse ecosystem partners i.e. Banks and Telecom service providers.
Apart from the balance inquiry this banking system also provides some other facilities which are listed below. Let's have a look at those facilities.
Send Money Using IFSC code and bank account number of the beneficiary.
Balance Enquiry
Mini Statement
Generate or change MPIN or Mobile PIN.
Send Money Using Aadhaar number of the beneficiary which must be linked to his bank account.
Know your MMID
Send Money Using MMID and mobile number of the beneficiary.
The only difference between these two methods of mobile banking is that by using missed call service you can know your bank balance and mini-statement only.
On the other hand, if you go for USSD code service, you can also transfer money from your account to any other account by using his mobile number and MMID OR account number and IFSC code or even Aadhaar number.
Isn't a very easy way to know your bank balance without any internet connection?
I hope you enjoyed the article. What do you think, is this facility helpful or not? Leave your opinions in the comment section.