POSTED BY Jagoinvestor ON October 25, 2017
Recently, the government has asked mutual fund companies (and many other financial institutions) to link Aadhaar card number of their customers with their financial investments.
This means that if you are a mutual fund investor, you are supposed to link your aadhaar numbers to your mutual fund folios.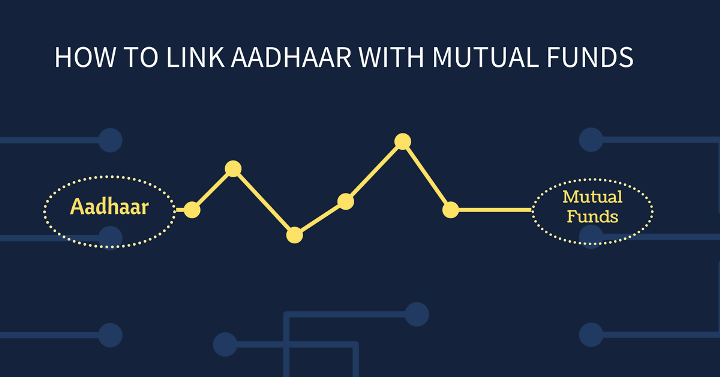 How to link Aadhaar number with the mutual fund?
There are various online and offline options of linking your Aadhaar number with a mutual fund folios. You can do this linking process through the transfer agent's platform like CAMS and Karvy who provides services to multiple mutual fund companies
We will mainly look at just CAMS (15 mutual funds) and Karvy (17 mutual funds) serviced mutual funds in this article.
UPDATE: How to check your Aadhaar linking status?

Now you can check your Aadhaar linking status with CAMS and Karvy online. Here are the links :

CAMS – https://adl.camsonline.com/InvestorServices/COL_AadhaarMain.aspx

Karvy – https://vas.karvymfs.com/karvysplproducts/AadhaarlinkingStatus.aspx
Link Aadhaar in Mutual Funds (from CAMS website)
CAMS services 15 mutual funds companies right now as follows. You just need to follow the process of linking your aadhaar once and it will be automatically updated in all the mutual funds. Here is the list of CAMS serviced funds.
HDFC Mutual Fund
DSPBR Mutual Fund
Birla Sunlife Mutual Fund
HSBC Mutual Fund
ICICI Prudential Mutual Fund
IDFC Mutual Fund
IIFL Mutual Fund
Kotak Mutual Fund
L&T Mutual Fund
Mahindra Mutual Fund
PPFAS Mutual Fund
SBI Mutual Fund
Shriram Mutual Fund
Tata Mutual Fund
Union Mutual Fund
The process to link Aadhaar number in CAMS website
We have created a short video showing the process to link aadhaar with your folios.
Here are steps are given below to link your Aadhaar number with a mutual funds portfolio.
Step 1: Visit this page on the CAMS website and enter your PAN number and select Mobile in the 2nd option and enter the mobile number (you can also select a date of birth or email in the 2nd option).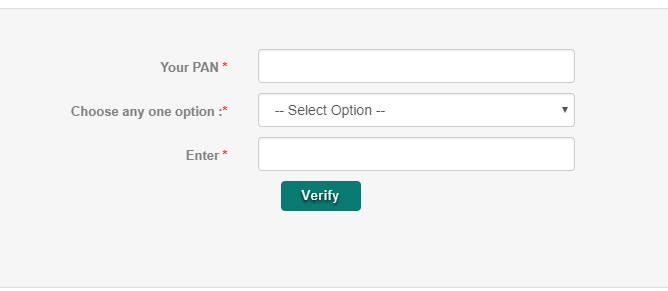 Step 2: On the next screen it will ask for your aadhaar number, a mobile number linked with your aadhaar and email id (which is optional). Then click on submit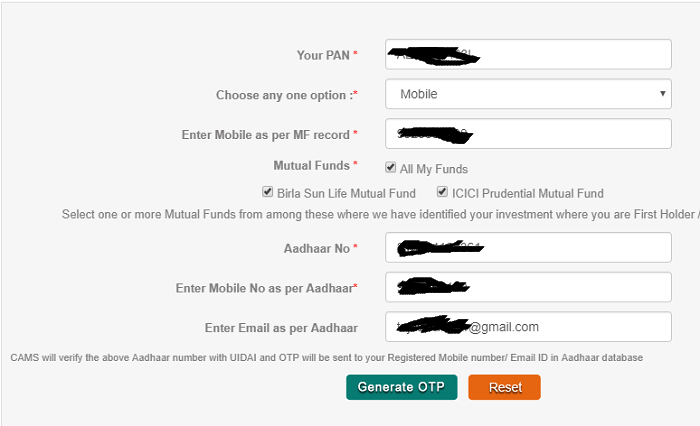 Step 3: You will receive one OTP which is to be entered on the next page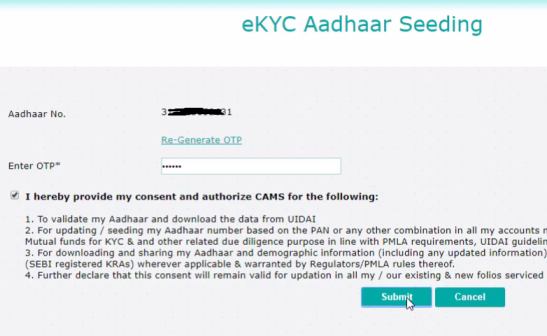 So this was the process to link your uidai number with your fund folios in various AMC which are serviced by CAMS.
Link Aadhaar in Mutual Funds (from KARVY website)
Let us also see how to link aadhaar to mutual funds using the Karvy link. Below is a video explaining the process if you don't want to look at screenshots.
Karvy is the first organization in this field of business providing service to over 90 million investor accounts. A list of the mutual funds is given below to which Karvy is providing service.
Axis Mutual Fund
Baroda Pioneer Mutual Fund
BOI AXA Mutual Fund
Canara Robeco
DHFL Pramerica Mutual Fund
IDBI Mutual Fund
Canara Robeco
INVESCO Mutual Fund
JM Financial Mutual Fund
LIC Mutual Fund
Mirae Asset Mutual Fund
Motilal Oswal Mutual Fund
Peerless Mutual Fund
Principal Mutual Fund
Reliance MF
Quantum Mutual Fund
Taurus Mutual Fund
UTI MF
Step 1: Click here to go to the Karvy platform. There you need to enter your PAN number and you will get OTP for verification. Enter that to move to the next step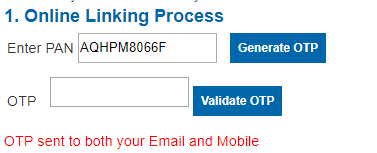 Step 2: On the next page, you will see all the AMC's where you have the investment and a space to enter your aadhaar number. Make sure all the AMC's are checked marked.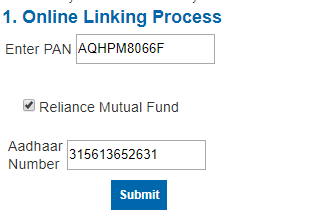 Once you click on submit, you will see the final acknowledgement that the processing will take place now.

You can also update Aadhaar using the SMS facility
Linking your Aadhaar number with your portfolio using SMS service is the easiest way. You just have to send an SMS which includes ADRLNK<space>PAN number<space>Aadhaar number and send it to 9212993399 from your registered mobile number.
Karvy will do the further linking procedure by considering this as valid information.
Update Aadhaar in Franklin Templeton mutual fund
Franklin Templeton mutual fund is not serviced by CAMS or KARVY, hence you need to do the process for it separately on its website by visiting this link
You need to enter your PAN and other details to start the process.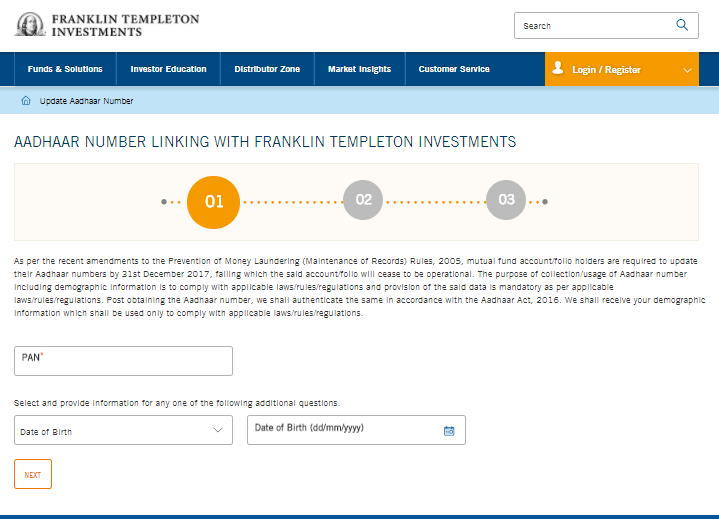 Note that it looks like Sundaram mutual fund has still not started the process for aadhaar linking as I was not able to get any information on this. If you have invested in Sundaram funds, kindly get in touch with their customer care to complete this.
How to link aadhaar number with folios by filling up a form?
Both Karvy and cams provide an option of linking your folios with the aadhaar by filling up a form. This will be helpful for those who don't have a mobile number and email linked with a mutual fund folio. You just need to download the forms and fill up all the relevant information and submit it to CAMS or KARVY office.
Why do we need to link Aadhaar to mutual funds?
According to PMLA i.e Prevention of Money Laundering Act SEBI has made it mandatory for each and every investor to link their Aadhaar number to the mutual fund portfolio. This step is taken forward to prevent money laundering and keep track of all the investments and transactions within the country.
If you don't do this linking then your folios will the frozen and you will not be able to redeem the money or make any transactions unless you update the aadhaar number. So please take this on priority.
Is this applicable to NRI Investors?
No, This is not applicable for NRI investors, HUF and even non-individuals (like companies and partnership firms)
Let us know if you have any questions regarding this in the comments section or you can also read this FAQ list to get more clarity on this issue