POSTED BY Jagoinvestor ON August 6, 2014
Is your PPF account going to mature very soon ? You are excited to finally redeem your years of saved money in PPF account.
But do you know that some banks are playing with some investors ignorance and charging them hefty amount in the name of DD charges or Pay-order charges to give bank the Public Provident Fund account matured amount.
Let me unearth this no so known or talked about thing today.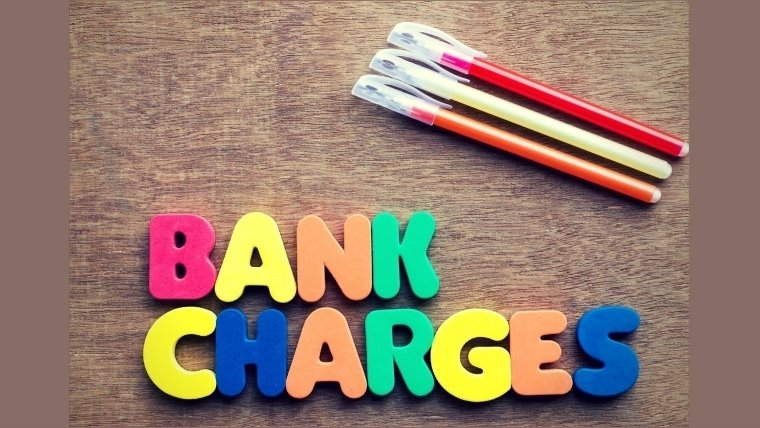 Read this incident below to understand what I am talking about
My neighbor (a very old working woman) had a PPF A/c in SBI, on 31st of March 2010 it completed its 15 year term and hence the same was eligible for withdrawl, she duly filled up the redemption form and asked the bank to redeem the amount.

On 14th of April 2010, the bank issued a pay order but deducted bank charges (as the savings account is with another bank), SBI has nearly deducted bank charges of about 25000/- from her.

My neighbor didnt have a bank account in SBI, her account is in IDBI and SBI has deducted the charges for preparing a pay order. Here no service is being rendered but rather its bank obligation to make the payment.

Please help. It would be good if we can help her.
Some Banks not allowing PPF Maturity Redemption directly to saving bank account
When your PPF account matures, and you want to redeem the money, there are several options you can get the money. You can either take it directly in your saving bank account, or get a DD created or a pay-order.
However a lot of banks fool customers and never share with them that the money can be directly credited to the saving bank account and force them to make the Demand Draft or Payorder, because that involves charges and it adds to the bank revenues.
And most of the times, the helpless customers fall for it because the charges at times are in range of few hundred and they do not want to pursue the matter and complicate it.
In the example above, you can clearly see that the person was forced to get the money through pay-order and such a heavy charges for that was applied.
This whole mis-guiding worsens, when the person does not have the saving bank account in the same bank, the officials in-charge tell that its mandatory to have a saving bank account in the bank if you want to get the redemption amount in your saving bank account, else you will have to get it through DD or payorder, which is completely wrong.
There is no rule like that. One should be able to get the money through NEFT or RTGS or direct bank transfer if they wish to and the PPF redemption form gives that option clearly. Have a look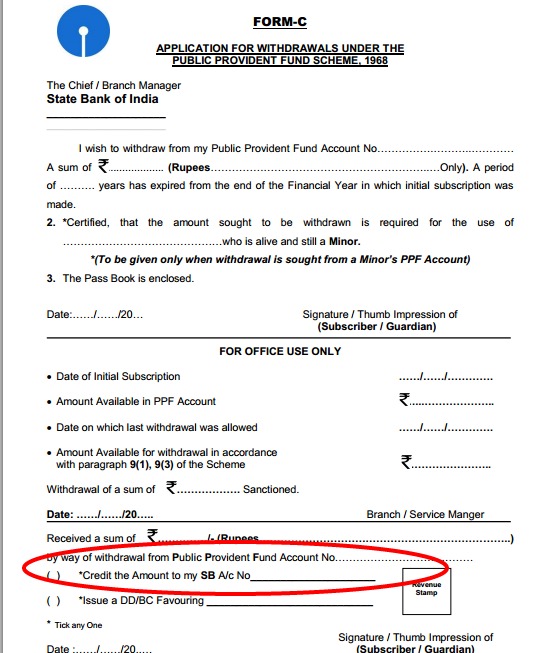 You can clearly see that there is an option of crediting your PPF maturity amount to any saving bank account.
Some real life Incidents of Banks Asking for heavy charges at the time of PPF maturity payment
Mr. Naresh was asked by Bank of Maharashtra for DD Charges for PPF maturity Payments
Bank of Maharashtra charged me DD charges of Rs 5050/ while making maturity payment of my Public Provident Fund account money. I had asked them to transfer money by cheque or NEFT, but they refused and issued me DD. Is there anything I can do?
Mr. Premji was charged payorder charges of Rs 900 by State bank of Hydrabad
State bank of Hyderabad recovered about Rs.900/- for issuing their banker's cheque (pay order) for PPF part withdrawal. I am told that as per the PPF rules, the bank cannot recover any charges for issue of Banker's cheque or pay order for PPF withdrawals. However I am unable to find out such rule in print.

What is the correct status regarding the above issue? Which authority will give a authenticated clarification?
Where to complain for these kind of issues?
A lot of people are not even aware that banks are taking them for granted and trying to levy charges which are unethical. Customers do not resist at times, because they dont want to get into the mess and waste their time for small charges (like Rs 500-Rs 1000).
At times they are excited to receive the big amount from their Public Provident Fund account and cant wait for it. At times there are emergency situations which dont allow them to fight back. But incase you want to fight back. Make sure you follow these following steps
Make sure you meet the Bank Manager and tell him clearly that you know the rules and there is no such rule that you have to pay DD or Payorder charges to get back your own money
Ask them in writing for charges and also insist that they show you the rule book.
If nothing works, file an RTI to RBI asking about the bank action and if there is any such rule. You can also file a RTI to Post Office (which handles PPF finally) about this rule.
Have you ever come across this situation in life ? If not , great ! .. you are now informed what to do when you face this situation