POSTED BY Jagoinvestor ON March 3, 2014
It is common nowadays for salaried employees working in big companies to have a group health insurance cover from their employer. Some firms provide health cover to the employee, his spouse, and his children while the more generous ones also extend this cover to the employee's parents.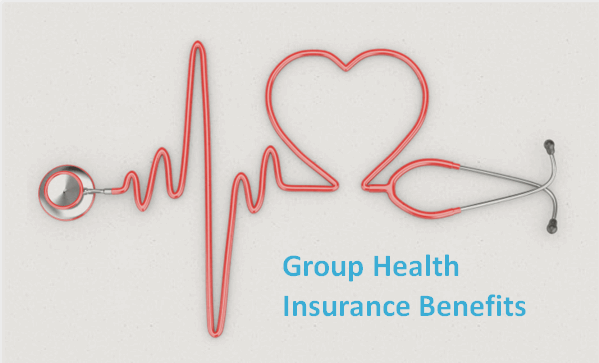 In this article, I want to help you understand in some detail, what exactly constitutes group health cover. I will also cover the benefits of group health insurance policies that are not available in the individual health insurance plans one buys directly from health insurance companies.
What is group health insurance ?
The concept of group health insurance is very simple. When you buy health cover policies covering big groups of 50 people or even 500 people, it is termed as group health cover. Normally big organizations would take these policies for their staff.
The good thing about these group health insurance policies is that it can be tailored to the requirement of the proposer (one who is taking the policy) and can be offered as a benefit to their employees. Insurance companies benefit from this arrangement, as they get massive premiums from a single source (imagine how much premium Infosys would pay yearly). The big ticket-size also allows insurance companies to offer more benefits at a relatively lower premium value (How Insurance works – The full business model).
I recommend that everyone have his or her own health insurance apart from employer health cover, but that's a different topic of discussion. The focus of this article is to highlight some of the good points about group cover and how you can benefit if you fall under such a scheme.
4 advantages of group health cover from employer
1. No Medical Checkup's
The best part of group health insurance cover from an employer is that there is no requirement of undergoing a medical checkup – both for self and family members. Everyone is covered automatically in the group cover from Day 1 and you can completely avoid the hassle of a medical checkup.
2. Maternity cover from Day 1
This is going to bring smiles on lots of faces! From Day 1, maternity expenses are covered under group medical cover in almost all companies. So if you join a company and if you are part of the health cover benefit scheme, you will get maternity benefits immediately; unlike the individual health cover which has timing limitations.
3. No Waiting period Concept
Another great feature of group health insurance is that there is no concept of waiting period for any illness. Even pre-existing illness are covered under group cover. So if your parents are suffering from some illness such as diabetes or heart ailments, it gets covered from Day 1. This is never the case with individual health cover that you buy on your own. Again, this exception is only made possible through the dynamics of group health cover that I explained earlier.
4. More Cost Effective because its a group cover
Like I mentioned in the beginning or this article, because of economies of scale, the premium per insured person is very low for group health insurance policies. Hence, if your employer is providing you a group health cover, it makes sense to apply for it, even if you have to pay the premiums yourself.
How to fit in Group Health Cover in your overall Health Insurance Portfolio ?
So now the question is how should a group health insurance cover find a place in your overall health insurance portfolio? While we have seen advantages of group health insurance, in the same way there are lots of disadvantage of the group health insurance. The first importance should be given to having your own individual health insurance policy so that the complete control is in your hands, not your employer. While group health insurance from employer is great, but look at it as secondary option, not primary for the reasons I have mentioned in this article.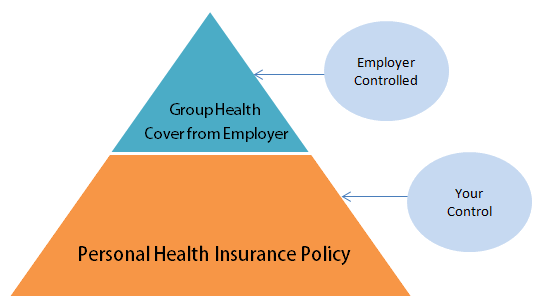 So, make sure you do not depend 100% on employers health insurance because it can stop anytime, it will not be available for long term after your retirement.
Do you want to share any insight on this topic or your views?