POSTED BY Jagoinvestor ON November 19, 2012
Do you know how to withdraw your EPF without Employer Signature ? Do you think if its possible at all ? Is your previous employer not signing your EPF Withdrawal documents? Have you left your company long back and now you can not take your past employer signatures ? Or is your EPF company stuck because your employer is not supporting you or helping you in withdrawal procedure ? Or it might happen that your employer relations with you mess up for some reason and now they are not ready to cooperate in the EPF withdrawal procedure and threatening you? Here are 2 real life examples of these kind of situation
Case 1 : Priyanka was also stuck with a company which was shut down and her PF was stuck
The last company i was working with has been shut down. Now I need to withdraw my EPF, however I am not getting any help from the company. I have tried to contact the GM – HR and the CA but no response. As the sum is huge, I am worried if I will be able to withdraw the amount without company's approval or authorized signature. The full and final settlement has been closed and relieving letter has been issued by the company. Please advise how should i go about in this case.
Case 2 : Ramz was also facing similar issue but here employer was not supporting the employee for EPF withdrawal
One of my friend was in a similar situation few months back. I have pay slip but no relieving letter. When contacted with the finance dept, I was told that I cannot get the epf amount as I have not got the relieving letter. The amount will not be released by them even though an epf amount is mentioned in pay slip. He was asked to pay the amount for serving period of two months and then get relieving certificate and later only will they release the funds for epf account.
Now the question. Can one withdraw his EPF without the support of his past employer signatures or support ? Yes ! – There is a solution! .
Today we will discuss, how you can withdraw your Employee Provident Fund money without your past employer's help. A lot of people feel that it's not possible without employer involvement, but it's not true! Let me start by sharing a bit about this.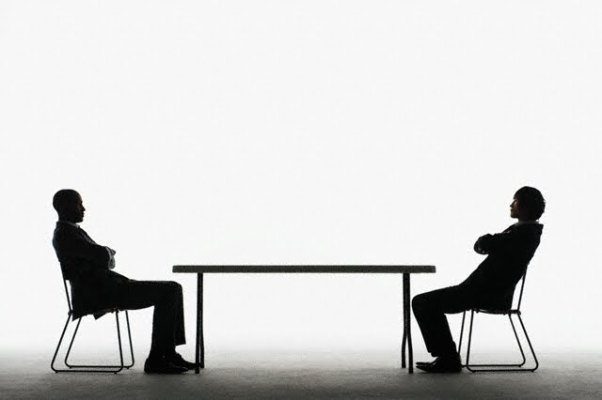 Employer can not control EPF money
Each month employer takes the EPF part, out of your salary and along with their contribution, deposit it into your EPF account with the EPFO organisation. Once they deposit it with EPF office, then it's just your money and no one else's. Your employer can not control it. However note, that your employer's signatures are required on the EPF withdrawal form, to certify that you are not employed with them anymore and now you can withdraw the EPF.
A lot of people leave their jobs without serving the notice period or because of some other issue and employers do not help them to claim their Provident Fund money. Here is one instance on our Jagoinvestor Forum
I worked in a company in 2009 for few months. I had some issues with them and resigned from that company. I did not get any relieving order. All I have is my salary slip which has PF account no. Is it possible to get back the PF amount without the permission/notice to the previous employer which I worked ?
3 steps to withdraw your EPF without Employer Signature
Here are 3 steps you need to do to successfully withdraw your EPF without previous employer signatures.
Step 1
First download and fill up Form 19 (for EPF withdrawal) and  Form 10C (for EPS Withdrawal)
Step 2
Get it attested by any one of the following
Manager of a bank (PSU preferred)
By any gazetted officer.
Magistrate / Post / Sub Post Master / Notary
Step 3
Write down a letter addressing the regional PF commissioner, stating the reason why you have to get it attested and how you are facing issues with your employer. In case you have any proof of  unsupportive behaviour from your employer, better attach it. (This step is optional, and not mandatory)
Step 4
If you are unemployed, you will have to make an affidavit that proves that you are unemployed. Download this Affidavit Sample and get it printed on a Rs. 100 stamp paper with a notary or any gazetted officer signature on it (This Affidavit is part of our Jagoinvestor Wealth Club) . This is required because you need to be unemployed if you want to withdraw your EPF . If you are employed, you can transfer your EPF to your new employer.
Step 5
Send these forms to your regional EPF office and wait for next few months for some kind of action.
Step 6
Once your application is processed, the EPF withdrawal request will be honoured and you will be paid. If you still don't see any action or response, then its time to File an RTI application to EPF Department for finding out the exact Status.
Legal Action against your past employer
Note that Employee provident fund money is totally yours and no matter what the situation, your past employer should be helping you in withdrawing it. It can be some issue your employer or you might have.., your employer can not say that they will not give signatures and create issues in your EPF Withdrawal.
If that's the case, it might be time to teach them a lesson.
If you are 100% sure that you are correct and it's a case of harassment, just collect all the documents which proves the harassment and then inform your regional Provided Fund officer about this. He will carry out an enquiry, contact the employer and if he finds them guilty, there can be legal action against the company and might even amount to imprisonment. It's the Employer's duty to keep records as per the law and also maintain the terms and conditions, failing which employer can get a notice under a section 7A, which lays the guidelines of strict actions against the employer. I got this from one of the RTI related websites 
Normally, the EPFO which maintained your EPF account should have settled the claim based on the signature of the Bank Manager since you find it difficult to get the form attested by your previous employer. They should not have sent it back to you telling to get the signature of the previous employer. The fact appears to be that the employer is not willing to sign the form for some reason or the other. (I presume the establishment is not closed but is still working). It is the duty of the employer to sign the settlement form. If he fails to do so the Regional Provident Fund Commissioner (RPFC) concerned can take action against him. You can make a complaint to the RPFC pointing this out and urging him to either settle the claim as it is or to get the claim signed by the employer and in case the employer declines to sign to take appropriate action against him instead of harassing you by not settling the claim. Please send this complaint by registered post and keep copy. After about a month if no action is taken file an application under RTI and ask what action has been taken on your complaint,people responsible for not taking action etc. Your claim will automatically be settled.
Conclusion
It's possible to withdraw your EPF money without the help of your past employer. You just need to know the right steps and should also have the energy and motivation to follow up on the matter. Let us know what did you learn out of this article. Do you think this is something useful for you? From this article, did you understand properly how you can withdraw your EPF without Employer Signature ?