POSTED BY Jagoinvestor ON December 26, 2011
What are the different types of loans you can take in India ? Do you always think about Personal loan when you want a loan? A lot of people despite having different kind of assets go for personal loan even if they have other options where they can mortgage an existing asset and take a loan at lower interest rate. In this article I will give you 5 alternatives to personal loans and tell you a little bit about each.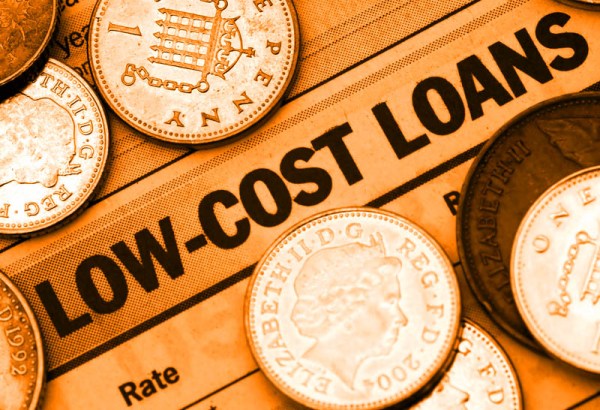 Before we move forward let us understand a basic rule of lending. There are two kind of loans , Secured Loan and Unsecured Loan. Secured loan is a loan where a lender has access to some kind of asset so that incase you run away, he can liquidate the asset and take his full or partial money back, as there is a sense of security in secured loans, you have to pay a lower rate of interest on these loans. However an Unsecured loan is a loan where the lender has no access to any asset and incase you run away, bank has no way to get back that loan , that's the reason you have to pay very high interest rates on these loans, Personal loan and credit card are examples of these loans. The biggest reason why someone should go for these alternative loans is that the processing of these loans are much faster and better interest rates compared to a personal loan. So now lets see some alternatives to personal loan incase you posses an asset.
1. Loan against Gold
Lets me start with the best option to take a secured loan in India. You can pledge your Gold jewellery and take a loan from Banks and companies like Muthoot Finance or Mannapuram Gold. The best thing about gold loan is that the processing is extremely fast (from few hours to 2-3 days) depending on your case. The way it works in Gold loan is like this – The higher the margin of safety you leave , the lower the interest rate. Here is an example , if you have gold worth Rs 10 lacs and you are ready to pledge it for a loan of just 5 lacs, then you are leaving a comfortable margin of Rs 5 lacs for Bank (incase you run away or gold prices decline) . So in this case you will get a very good interest rate offer , but if you take a loan which is 80% or 90% of the worth , then you will be asked for a very high interest rate. Generally the interest rate asked is between 12% – 15% .
There are no pre-processing charges or too much documentation involved in gold loan, in most of the cases the only thing required is your address and id proof. that's all and you can get a loan within 24 hours easily .
2. Loan against your Insurance Policies (LIC/SBI)
Lets talk about LIC policies here. You can also get a loan on your LIC policy incase its eligible for loan (most of them are) . But to get loan on your LIC policy, it should have a SURRENDER VALUE, which happens only after payment of 3 yearly premiums. Only after that you can avail for a loan which would be around 90% of Surrender Value. Lets see an example – Ajay has a LIC endowment policy which has a yearly premium of Rs 50,000 . He has paid 10 years premium (total 5 lac) , the surrender value of his LIC policy is around 3 lacs at the moment. So he can get a loan of around 2.7 lacs.
One can take a loan either from LIC itself (recommended) or from banks, for which they will have to pledge their LIC policy totally to them. So incase they are not able to pay the loan, their LIC policy will be surrendered and company will take their money back. The best part of these loans is that you get it only at an interest rate of 9-10%. So if you have a LIC policy and it has a respectable Surrender Value , then you can take Loan against these policies and not take personal loan which has hefty interest rates. Check the loan amount available on your LIC policy by just sending this SMS – ASKLIC YOUR-POLICY-NUMBER LOAN to 56677
3. Loan against Fixed deposits
Incase you have a Fixed Deposit for long-term and would not like to break it in times of emergency, you always have an option to take a loan against that Fixed Deposit. The interest rate you will have to pay on that loan should be 1-2% higher than the interest rate earned on the FD and the loan amount available to you would be around 75% – 80% of the FD current Worth. For an example – suppose you have a FD which has its current worth at 10 lacs and you are earning 10% on that FD , then you can get around 8 lacs of loan at 12% interest rate . This is one good option incase you do not want to break the FD and also want to take a loan.
4. Loan against Property
You can also take loan against your property (Residential and Commercial) . Banks give loan upto 50% of market value of the property or 30-40 times your monthly income . The interest rate charges is in range of 13-16% depending on how big the loan is and how much margin you can leave. Loan against property is generally recommended for those who want a big amount as loan for purposes like expansion of business, wedding or some big-ticket expenses. Incase you need just 2-3 lacs of loan then it's not recommended.
There can be processing and prepayment charges in these loan against properties (LAP) . A good place to compare the loans against property is policybazaar page . Public sectors banks like Bank of Baroda, SBI banks are known to not charge the prepayment penalties and have lower processing charges . All the loans against property comes at FIXED interest rates.
5. Loan against Other investments
Shares and Mutual Funds – There are loans offered against Mutual Funds and Shares , but there is a list of approved Funds and Shares which can get loan, also as the values of shares and mutual funds are highly volatile, there is high level of margin required on it , Means that if you have shares worth Rs 10 lacs , the amount of loan you can get is much lower than 10 lacs.
Public Provident Fund – You can get loan on your PPF account also , but there are some restrictions , you can only get loan from the 3rd year to the 6th year and the amount of loan will be only 25% of the balance in the account 2 yrs back . For example – If you want to take the loan in 5th year after opening your PPF account , then you will only get loan of 25% of the balance in 3rd year , if the balance was just Rs 2,00,00 in 3rd year, then you can only take loan of Rs 50,000 .
So I hope you have got a clear understanding of what options do you have incase you want to take loan against your assets. Note that the lower interest rates are one of the reasons why you should go for these alternative loans, but the bigger reason can be fast processing of these loans in case of emergencies.