POSTED BY Jagoinvestor ON August 7, 2010
Are you thinking of buying your dream house? If yes , then you must be having a lot of questions and you must be looking some guidance from everyone you know, Why not utilize the knowledge of readers here.
Buying House in India
Over the last couple of days I was tying to catch up with readers who have bought flats or other real estate property and asked them 3-4 questions which could give you good understanding/points of what all you should take care while buying real estate.
You will also get to know some basic tips and tricks given by our readers here which they learnt or heard from others while making their purchase in Real estate. Overall see this article as a real life experience's of readers on real estate and their learning out of it for others.
I hope you had a look at the debate on Buying vs Renting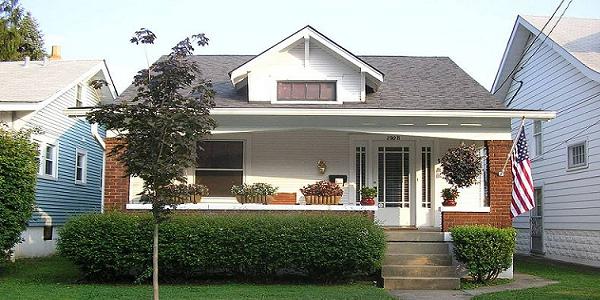 Ankur Lakia Experience
Most important thing to take note of while buying the home :
Costs other than quoted per square feet rate. Few of costs like floor rise, parking, stamp duty and registration are fairly well-known. However, I was surprised when asked to pay for value added tax liability and service tax.
Since I bought under construction property and with all payments by cheque, I did not have much option but to pay for these costs. These are substantial costs and buyer needs to be aware of these additional costs while budgeting for the property purchase.
Biggest advice of caution will you give to new buyers :
While buying under construction property, buyer needs to do a thorough due diligence on builder's track record on completion of property on time as well as quality of work. It is better to buy from a big name builder like Raheja, Hiranandani, Lokhandwala like (as far as Mumbai is concerned).
Even though one might need to pay a bit higher rate, it is worth it as it gives peace of mind when someone accepts all payments by cheques and abide by contractual terms. A good read from Subra on Mumbai vs Navi Mumbai Real estate .
One trick/idea which can help new buyers :
One thing which helps, is to buy little old / used property, may be 3-5 years old property. 3 to 5 years do not make much difference in usable life of property. However, usually one can get such property at much better rate than normal market price for new property.
More important though, buying little old property has several advantages:
1. One gets good idea of available infrastructure like nearby groceries, shops, availability of household help, situation regarding water supply etc which matters more to the lady of the house.

2. One can see whether building is being maintained or not. When I visited a building just two-year old, I was quite surprised to see its shabby look. It turned out that many members of society were quarreling and not paying their dues. One can easily skip such headache if buying slightly old property.

3. You can very well see the neighbours. It might be good idea to just meet them and greet them even if for only little time. It gives good idea on what standard of living is maintained by residents and whether one can easily fit-in.

For example:

my brother skipped a building which was really well maintained, with quite good location and flat available within budget. Surprised, I asked him the reasons. It turned out that almost every one of the residents was having more than one car in family and holiday trip abroad was fairly common.

My brother did not want to be part of such residency as he thought it would not be possible for him to fit in with people having such life styles since he could not afford such life style and, then, he would be odd man out.

4. There are some buildings where there is only one flat occupied on a floor, others being bought by "investors". One can avoid possibility of living on a ghost floor by buying little old property..
Any other learning :
I am quite amazed by people stretching themselves on floating rate loans while buying property. I think people need to be aware that rates could be headed much higher, and higher enough to make material difference in their EMI obligations.
I think there are a lot of people who do not understand risks of floating rate loans or loans with first couple of years of very low-interest rates.
Meena Sivaram Experience
I will definitely give my inputs based on my experience. My advice will be more geared towards those who want to buy a house for the first time for self-occupancy and NOT those looking for immediate gains and make a killing in the real-estate market.
I am not the right person to advise those people as there are experts in that area. Here are my 2 cents:
Affordability – Do not go for over-priced properties which are beyond your means. Do not be impressed by those fringe attractions that builders dole out to impress the potential buyers like club, swimming pool, golf course, gyms, landscaping and what not…All these so-called benefits inflate the price of the property.
More important than these are the quality of construction and the basic facilities provided by the builder like earthquake-resistance (the richter scale it can withstand), the ratio of super area:built-in area, quality of material used within the apartment, 24 hr backup of electricity etc.
If you can manage your cash flow by reducing some other expenses, go for a size which is bigger than required i.e you need 2 BHK for now, go for 3 BHK and so on.
Location – This is important. I know most people cannot afford to buy a property on a prime locality like South Mumbai or South Delhi but when you are house-hunting in the suburbs, look for the development activities in the surrounding areas.
If there are metros, malls, highways, office or commercial and residential building being constructed in the vicinity, such properties have the potential. Choosing a right property in a right location is like picking up a good stock.
Buy when prices are low but has a potential to go up in the medium to long-term.
Words of Caution to New buyers
The land on which the property is being constructed is not under any legal dispute and the papers are clean
Make sure the builder has taken all the necessary approvals from the municipal and other bodies required for the construction of property. Any slack here will delay the possession.
Previous track record of the builder on the completion of projects on time. Most builders do not adhere to the schedules. Of course such a risk is not there when you are buying an already constructed property but they are more expensive.
One last piece of wisdom: 
Go for your first property when you are around 30 years of age and do not DELAY it. Go for a 15 year loan tenure and aim to repay it within 10 to 11 years. So by the time you are 40-42 years, you are out of the loan liability. CAGR % for Meena house is around 12% and Tenure is 14 Years , She lives in Delhi-Ghaziabad Border
Wasim Sayyadd Experience
1. After identifying the property, look if the builder has constructed any apartment nearby/surrounding that is already occupied. Go..talk to people find out how genuine this builder is.This gives you a feedback how genuine and chalu the builder is.

That way be prepared based on your questionnaire.

2. Read Agreement carefully before signing it. Eventually, in the process of purchasing Flat we built mutual trust and the builder promised me to give parking, but this was not included in my agreement. He called me to sign at registration office without handing over a copy of agreement in advance.(I also didn't question being a good relation)

I got the copy after a registration..same day I read carefully all the lines..and noticed parking is not included..called builder he assured to give parking. Am still waiting..as parking is not yet alloted to the Flat owners yet.

Ratio of parking available to the owners is less. And I am following it up..to get my part.
Manish Jagtap Experience
I am assuming the target audience to be the end-user who will stay in the house, and not a Real Estate speculator.
Put max possible down payment. Otherwise Bank interest over long tenure will eat up all price appreciation of the property.Also do not keep EMI more than 40% of husband's salary. Ladies are most likely to take breaks for kids. Do not consider their income while planning for EMI. If wife continues her job, you can user her money to do partial pre-payments. (Compare different home loans)
Check Builder reputation. Also, if possible go for ready possession. These days builders show some garden, play area in brochure (you consider such things at the time of buying) and later on build something else on that land.  You don't want to see a balcony of some other building that the builder pops up on such land, to stare right into your leaving room/bed room.
If possible go for group booking since it gives you a negotiating power. Lots of IT guys do these now a days. Mistake I did was to go for 95% loan even though I had money to pay for the flat. Price appreciation was eaten up by interest on the loan amount. Also, keep in mind the rising cost of children education, your retirement funds.
Robin's Experience
I will start from the first step instead of the zeroth. A buyer has an option to choose from a ready-to-occupy apartment or an under-construction project. Ready to Occupy projects are priced much higher as the risk associated is far less.
The unit is all ready. An Under Construction on the other hand is cheaper but other than the risk you also have to wait for the unit to be complete. If one has enough fund for the Ready to Occupy option, people prefer it. In our case the Under Construction works better.
We did not have enough funds to actually buy a Ready to Occupy unit. A 2 BHK from a reputed builder was priced upward of 50 lakhs, It would have required a loan of more than 40 lakhs. An EMI of 45k per month was in the uncomfortable zone, plus it meant very little monthly savings.
Remember we had a car loan too.
Under Construction plan has a silent benefit which most people tend to neglect in their calculation. While the project is under construction, we are also drawing our salaries. Since the payments are construction linked, initial EMIs are quite low. This has an advantage.
By the time  we get the possession of the flat we would have easily saved more than 10 lacs (we are considering 3 yrs time frame), something which would have been difficult in the Ready to Occupy plan.Other than the financial aspect we also have the legal aspect to take care off.
The project should be clean and should have all the necessary permissions from various govt. bodies. SBI seems to have the most stringent legal policies. So if a project is rejected by SBI, one should show extra caution. If one is looking for a flat which is Ready to Occupy type, one should consider the second sale option also.
This should be used just before the registration in the original owner's name. Most of the original buyers are investors, they would like to sell the property before the registration to avoid paying registration fee.
Check Your EMI
Check more Amazing Calculators
Vikram Experience
Most important thing to take note of while buying the house :
The location of the house is quite important. Are their schools nearby if there what are the standards of the school.What are the standards of my neighbors and so on are also. How far are the groceries or provisional stores and other amenities.
Biggest advice of caution for new buyers :
Look before you leap. Think a million times before you buy a house. Check the EMI and see if you have enough on your hand to survive.
If you are on rent and going to pay EMI for an unfinished house, check if whatever you are left with is sufficient for you to lead a decent life. People with kids especially should tirple check before they commit to a 30 or 40 lakh EMI options. The market never remains the same. Have a backup plan just incase you are not able to pay an EMI.
Any other learning you want to share :
If you are planning to buy a new house by selling an old house, ensure that you have the new house papers in place before you sell your old house. I personally was affected by this issue or risk or whatever you wanna call it. Dad had a house and it was planned that that house will be sold and we will buy two new flats for me and my sister.
The sale of the house happened but we never were able to buy a house because of market boom. It was the worst decision of my life agreeing with the sale but I am repenting for it and the things I have to do get some extra money to buy a house is making me die everyday.
With an 8 month old baby now I am really not sure how to make things happen. A single bad decision ruined a lot more than just my finances.
Ashutosh Tewari's Experience
Most important thing to take note of while buying the home :
Connectivity and basic infrastructure (grocery stores, road/ rail connectivity, safety),  Consider re-sale property (less than 5 yrs old construction is the ideal bet) as there are several advantages of it :
More carpet area: In most of the new construction the super-buildup to carpet area ratio is barely 60-65%
Better Infra : Most of the older construction already have shops and amenities established around them
Lesser Maintenance : This is fixed monthly outflow that most people don't take into consideration while decision-making. Newer constructions (especially the ones with exotic "themes") can have a pretty high Maintenance outflow. There are some in Mumbai, where it's as high as 10,000-12,000 per month.
Ready to move :  You can move into it right away, as against waiting for 2-3 yrs in case of newer construction. If you stay on rent then this can be an important consideration.
Biggest advice of caution for new buyers:

Before making the buying decision decide on the budget and strictly stick to it.Do not get tempted by up selling.
The net EMI outflow should not exceed 35% of your net monthly take home, this will help reduce the stress level substantially. Also set aside a contingency fund which can cover 6-8 months of EMI.
Do not get over excited and limit your spend on furnishing and interior designing. This is an emotional decision in which usually tend to go overboard very easily. Also for people living in metros there is a high possibility of their moving to a bigger apartment or a different city, in that case there are things which may not fetch returns while selling.
Sunil Jaiswani Experience
What is the most important thing to take note of while buying the home :
Keeping apart the finance / affordability aspect because it has already been discussed, one important aspect while buying a house is the maintenance expenses,basic amenities and cost of living in the area.Not all places have good water / electricity availability + distance from workplace.
Biggest advice of caution will you give to new buyers  :
To be very careful of the person you are dealing with in case of non branded flats/homes because a new buyer can easily be caught in the nexus of land mafia which are obviously gundas and if something or the other goes wrong you cannot do a thing about it.
In small towns we even have instances of some properties being sold multiple times and also illegal land grabs/kabjas. I was lucky enough to escape such a condition but only after facing a lot.
One trick/idea which if implemented properly can save some good money :
New to this process but if you plan to sell the investment flats or homes in some short time you can save the registration money by holding a POA ( power of attorney ) in your name and save the investment on registration.
Later when you sell you can directly transfer the registry to buyer saving you a good amount. + in case of small town purchases more u bargain ( and more the upfront money ) more the price reduces.
Other learning :
Other than flats /duplex which yield a return of 12-15% CAGR the land prices in tier 2 and tier 3 cities offer much higher and brisk return sometimes.Thus if you are looking to invest irrespective the location , small cities are a good option to consider.
Moreover having been to all major cities and small towns , trust me that living conditions and resources are still much better in small towns with respect to electricity , basic cost of living , proper water and food availability.
Raja Panda's Experience
Check out the individual flat plan and match it with the actual size of the flat. Take extra care to match(measure) the size of balconies. This is where most of the builder do plan violation by increasing the size of balconies to get extra money. That's because the expenditure on the balcony for construction is the least but the customer pays the price as part of the Super Built Up Area.
Again measure the exact size(carpet area) of the flat. Most of the customer take the word of builder as sacrosanct when it comes to stated size of flat, but on calculation one can many times find a 2-5% shortfall. Remember that can mean a difference of 80 k to 2 lac rupee difference in a 40 lac flat. Now you get it! right ?
Check out your undivided share of land. Very simply put an unit of undivided share of land equals (total super built area of all flats in the complex)/(total size of land for the complex). So, to reach at the undivided share of land allotted for your flat it should be (your super built up area) * (the unit calculated above). Lot of times this is overstated by builder to attract customers. But remember, if there is a natural calamity like earthquake,fire etc and the building gets destroyed it's only the undivided share of land which you really own. Don't leave it for later. Builder which do not allot undivided share of land to buyers are a strict no-no (yes there are such builders).
For under construction flats it's very common for the builder to give possession of the flat once it's occupation ready. But the amenities (if any) are given after long gap and hassles. My suggestion would be simply hold the money for the amenities part until it's really completed.
For ready to occupy building's insist on occupancy letter which is issued by the authorities. This ensures the plan violations has been checked and regularized by authrities when the consturction got over and it's really ready to occupy.
My Comments
First thing I would say is dont rush, learn about things, buying a house is one of the biggest decision (atleast financial) you will make in your life and you will commit your lifetime of cash flows in it. Planning things well in advance and doing your investigation will lead to smoother and successful execution.
Your chances of making wrong purchase or a bad purchase will be minimized if you take time and do your investigation well enough.
Just for an example :
You buy a house , you do your basic investigation and the house was available at very very attractive price, and gives you a hope of making 100% profit in 2-3 yrs and suppose later you come to know that everything was fine, however the construction quality is not that great and have been compromised.
You really don't want to get into that situation because first point is that if its your first home , you probably be planning to get settled there and wont move out once you are in your comfort zone and once things settle down like your office is very near, your children schools are there and you feel good there.
Every decision you take is your decision. Just like Wasim Sayyadd (One of the above), we Indian's are emotional, we shy away from talking direct and think too much about feelings, relations and how others will think?
We make oral promises and also rely on them many times. There is nothing wrong in asking straight questions and questioning each and every step when you buy anything, because Damn! , its my money and its me who will suffer if things go wrong . So make sure you go through a detailed checklist because you buy a house or any other real estate property .
Here are some from my side.
Patta Verification
Guideline Value
Demand at least EC for minimum 15 years
Check the Property Tax recipt till date & name
if the Seller is a power Agent check weather he has all the rights to sell the property
Check that the plot is approved by Panchayats/CMDA/DTCP/MMDA
Check that the property belongs to which zone (Resi/Agri/Comm/Aquifier/Non-Resi/industrial/Special)
Check that the property had undergone any heir purchase, mortgage, loan, if so NOC from the concern department
Check that the plot can be approved for residential purpose in case of unapproved
Verify the documents with a legal Advocate
Check the documents with a Banker for Loan Possibility (without patta & Approval loan is not possible)
Dont agree for any Oral Agreement , Never !
Check that the Layout has been allotted OSR Area ( temple, school, park, shop ) or else the owner has to pay 10% of the land value to the Government for approval. Only if the layout exceeds 3000 sqm, 32258 sqft, 74 Cents .
Insure that the Plot is minimum 500 meter away from National Highway, Sewage Canal, Sea Shore, River, Pond, Lakes, Dam, Airport, Bus stand, Railway station, Nuclear Power Station, industries.
The Registration Stamp Duty charge will be 8% of land value and 1% as Registration fees and Misc Charge extra
The Road Width defines the no of floor you can build, in case there is Airport near by you can get only G+1 permit
The Zone type and the Road Width defines how much area you can build, in case Aquafier Recharge Zone you can get only 0.8 FSI wherels in residential Zone you get 1.5 FSI
Check the frontage length of the plot.
Check the type of ground soil.
Check the type of ground water.
In case of corner plot check the shortage area
Check the road level height and rain water stagnating
Check for Vastu (it will be better if it is east facing and rectangle in shape), if you believe in it.
Check weather Drainage faculty is there.
Have a detail conversation with the landowners near by and always have touch with them
It is Mandatory to have the complete details of the property seller including his photograph.
If the plot is near by Burial Ground the value will get low.
Other Essential Facility Nearby & Need to Know are Schools , Collages , Bus stand , Railway Station , Ration shop etc. Understand that you need all these for next many decades , so are they 2-3 Km away or 10 Km away can become one of the biggest deciding factors 🙂
Make sure you have address and phone numbers of all the relevant and concerned offices like Panchayats Office , V.O Office, R.I Office, Tahsildar office , Register Office, EB Office , Court , Police Station, Post Office
Question: What was the biggest or most valuable learning you take out from this Article, If you also bought a home, please share your learning and we can add them in the post.