POSTED BY Jagoinvestor ON August 26, 2009
BankBazaar.com is an excellent one stop destination for all your loans and insurance products Needs . BankBazaar is partner's with India's leading financial institutions and insurance firms, and provide all information at one single place in a very user friendly manner .
Lets see in detail what all it has to provide a retail investor like you and me in India .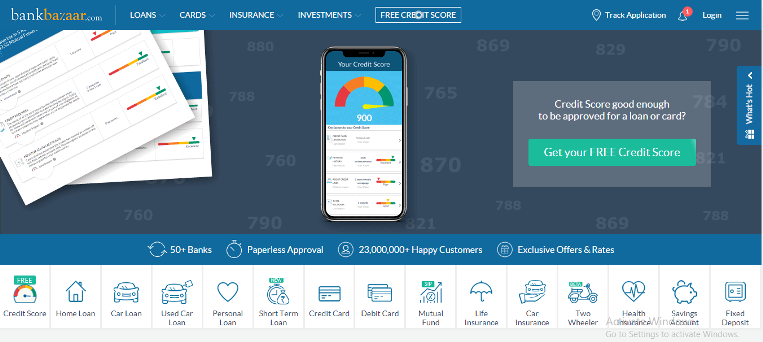 If you are a Fan of Jagoinvestor , Fill the Fan book to tell how much you like it
What can you compare at BankBazaar.com
Home Loans
Personal Loans
Home Loan Transfers
Loan Against Property
Credit Cards
Home loans section is my favorite and I am really amazed by the level of detail they ask and based on that they suggest you the best Bank suitable for you .
Anyone going to take a home loan should first go thorugh this to get an idea about it . The best part I like in BankBazaar is cool Scale type Amount and Duration Selector .Also check out there amazing EMI Calcualtor . Read an article explaining how to choose best Fixed Deposit for you .

Personal Loan is another section I like , You can find same kind of comparision calculator at many sites , but bankBazaar really goes in detail and takes care of all the details which your Bank will ask anyways at the time of Application .
Home Loan Transfer gives you information about the Bank with lowest interest rate when you transfer your existing home loan . Read an article on How Home loan EMI is calculated .
Loan Against Property This Calculator will take all your inputs and let you know how much amount are you eligible for taking Loan and for how much tenure . It will give the list of Banks which will provide the least interest to you .
Credit Cards This is for getting the best Credit card offer for you.
Are you on Facebook ? Join Jagoinvestor Community on Facebook
Overall I think its the best place at the moment to get information on best products available on Home Loans. I hope to see many other things on Bankbazaar over time .