POSTED BY Jagoinvestor ON November 30, 2009
Did you recently bought a Term Insurance from some other Company ? Because here comes iTerm, the new sensational Term Insurance from my favorite Aegon Religare. This product has power to change the way Indians Look at Insurance. iTerm is currently the cheapest Term insurance in market, not only cheap, its dirt Cheap.
Imagine how much Rs 8162 provide as an Insurance cover? I went to their website and found out that I can get astonishing Rs 1 crore Insurance for tenure of 25 yrs (My age is 26) just for Rs 8162 (including Service Tax)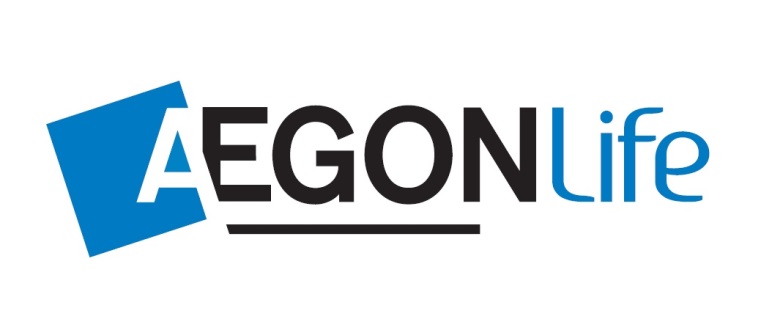 Update 18th Dec 2009 :

Disclaimer : Please note that this is my personal View and should not be taken as Promotional Review , Hence take decision only after you are satisfied . The customer care of AR is not working well and hence the user experience is not that great . I personally feel it will get better in coming week and months . So I will buy mine only after that .

If you are concerned about Security and do not understand Insurance products and their pricing , please do not get into this product and stay will well known names like LIC and SBI or HDFC . Thanks
Main features  of iTerm Term Insurance
How to Buy : Can be bought "only online" from Aegon Religare website. (Only Internet Explorer Supported)
Sum Assured can  be Minimum – Rs. 10,00,000 , Maximum – No limit (subject to underwriting requirements)
Entry Age : Minimum – 18 years , Maximum – 60 years
Policy Term : Minimum – 5 years , Maximum – 25 years
Maturity Age : Maximum – 65 years
Premium Payment Frequency : Only Yearly
Free Look up Period : 15 days (you can return the policy if you dont like it)
Service Tax : Right now iTerm Shows you all the figures inclusive of Service tax . So in the above example I took , The total premium is just Rs 8162 (Smart company)
More Details : iTerm Brochure or get more Information by calling on 1800 209 9090 .
Comparison with other Insurers
If I compare Term Insurance Premiums of Different Insurance Companies , iTerm Comes out to be really really cheap , The second cheapest Policy around was 85% more costly than this , and it was ICICI Pru Protect  . I found this amazing tool which can compare Premiums of Different Insurance Companies with iTerm Term plan (Thanks to Ganesh)
Some Quotes
30 years Male, Tenure 25 years, Insurance Cover  50 Lacs, Premium 5600
30 years Female, Tenure 25 years, Insurance Cover  50 Lacs, Premium 4850
35 years Male, Tenure 25 years, Insurance Cover 1 Crore, Premium 14500
35 years Male, Tenure 25 years, Insurance Cover 1 Crore, Premium 11800
50 years Male, Tenure 10 years, Insurance Cover 50 lacs, Premium 17200
40 years Male, Tenure 20 years, Insurance Cover 75 Lacs, Premium 14925
35 years Male, Tenure 20 years. Insurance Cover 60 Lacs, Premium 8220  (11640 if Smoker)
My Notes
iTerm Term Insurance was announced at Bloggers meet in Mumbai on 21st Nov, 2009 and I feel proud to tell you that "Jagoinvestor was also invited" to be part of the Blogger meet and part of Discussion on iTerm and overall Insurance Industry. Though I was not able to go there personally, I had one representative attend the meet on my behalf  (Thanks Abhishek Chandran) .
From the day Aegon Religare was Launched, I always knew that this Company has an attitude , It really know what to do and How to do it in Indian Insurance Sector . I think iTerm is one of the best products launched in the history of Indian Personal Finance System .
You can not miss this product , especially if you are still looking for Insurance. iTerm is a value for Money . India had a total internet base of over 60 million .  I am sure that this product will rock our Insurance Industry and in coming years Aegon Religare will lead the Industry for at least Pure Protection Plans .
Important Doubts
What should you do if you already taken Term Insurance recently ?
You don't have Term Insurance but you are Planning to take one?
You are the perfect person , Not that you have not done the sin of being without Term Insurance till now , Your timing is perfect 🙂 . Go for this .
Make sure you dont miss the future Updates , Subscribe through Email for FREE !!
But I am a hardcore fan of Endowment and Money back Policies ? Why do I take Term Insurane when it does not pay me anything back at the end ?
Is it Safe to Buy Online Product from This company , I trust public limited Companys only ?
Here is the Answer of Are private Insurance Companies Safe . Regarding Buying online products, don't worry .. Indian Insurane market is much advanced these days and we already have companies like ApnaInsurance and InsuranceMall where you can Buy, Sell, Manage and even make the Claims for your Policies.
I want to go for a Big Enough Cover and Want to take only iTerm , no other . What should I do ?
Break your Policy into two and take two policies . so Instead of taking one Policy for 1 crore ,  take two policies of 50 Lacs .
How to Buy iTerm Term Insurance online ? Can I get a Demo Please ?
Below is a Presentation with each slide showing you each page you need to fill while Buying iTerm Term Insurance online , Make sure you see it in Full screen to get a better feel .
"I Term Term Insurance From Aegon Religare Online Buying Demo"
View more documents from manish.pucsd
If you are reading this in Email , you can see the presentation on the Blog .  Readers with decent Internet Speed can also see Video Demo on Youtube.
Are you a Jagoinvestor Fan , let Manish know what do you think about this Blog ,  Fill the Guest Book
Shortcomings
Nothing is perfect and Everything has shortcomings , and so has iTerm , Which are
Will take time to reach in Rural Areas as iTerm can only be bought Online , because of this the first layer of target audience are people who have access to Internet . Aegon Religare need to formulate a Strategy to Capture Rural market .
As their is no agent involved in between there are many people who would not be able to keep track of yearly payments and they are more vulnerable to forget the payment unlike the scenario where agents made sure premium was paid on time , Not sure how far its an issue , tough not a big one .
iTerm came out with this Policy without Much Advertisement and hence it would take some time for people to know about this .
There are no Riders available with this Policy , which  may look little bad , but the primary objective of Cheap cover is provided , so I think its fine .
Company is pretty new , so it will take time for the company to gain confidence , and given its pretty cheap premium , its subject of Crticism and Suspicion form general public .
Conclusion
iTerm is a innovative Term Insurance, Its a must have Product in everyone Portfolio because of its Value for money and amazing simplicity and importance as a Life Insurance Protection . Aegon Religare is showing some great leadership in Insurance Area and the only thing I am waiting for is its IPO 😉 .
Comments Please , Are you going to take iTerm Policy ? Do you need any more Insurance , Please share with us in comment and feel free to raise more doubts .