POSTED BY Nandish Desai ON June 11, 2015
A lot of you on Jagoinvestor must have bought term plan or other insurance plans, so that in your absence your dependents do not face any kind of financial crunch. It is good to buy life cover, but may be buying life cover is just half job done.
From last few days, I have been carrying a few thoughts in my mind which today, I would like to share with all of you. Whenever I look at the face of my little one, I feel I should do something special for him along with buying life cover for securing his future.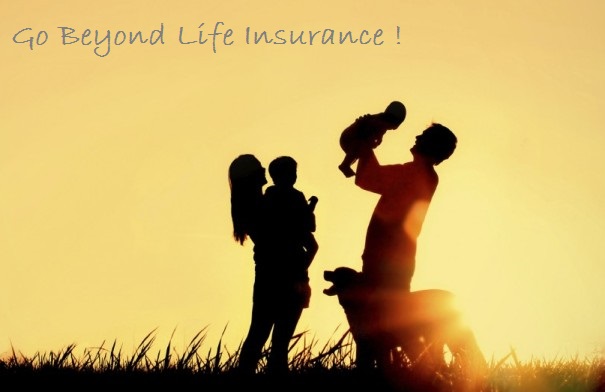 If something happens to me, my son will get enough financial support from the insurance money, but I will lose out on the opportunity to share my wisdom (my life learning's) with him. There are a few things, which I would like my son to learn or know from me and my life experiences.
I feel that Life insurance policy is very strong support a parent can give their kids, but it lacks emotions, feelings and love in it. To add my feelings and emotions in it – I have started capturing a few of my experiences in a short journal which I call "Notes from Daddy".
This little journal, once it gets complete will be kept next to original insurance policy document.
3 things which I captured in my "Notes from Daddy" Journal
1. List of Books that had deep impact on my life
Since my college days, I have been a voracious reader and there have been many life changing books that had deep impact on my life and it has major contribution on my overall learning and development process. I would like to share my reading list with my son when he grows up.
Now, it is possible that he may or may not choose to read books from my reading list but at least I would like to share or communicate my reading experiences and my book list with him. I have started building my reading list which I would like to share with my son. My "Notes from Daddy" journal has a section called "Hidden Treasure- Personal Reading list".
2. List of Movies that inspired me
There have been many movies and short documentaries which changed my complete outlook towards life. I am sure you also must have encountered and seen such inspiring movies. I have a section called "Movies that will move YOU" in my "Notes from daddy" journal. If you want you can also make list of inspiring movies which you want your son or daughter to watch in their growing years.
3. Teachers who changed my WORLD
It is said that – "when the student is ready, teacher appears".
I have been fortunate to have right mentors and teachers at different junctions of my life. I am sure my son and your kids will also have many teachers in their life. Sharing from my life my teachers taught me some very important distinctions of life which helped me to look at the world with new pair of eyes.
I am sure you also must have had some "wow learning moments" while you were with your teacher.  Why not capture them at one place so that it gets communicated to your next generation in your absence.
Some final words
Our body is a place to observe the world from, it is a physical representation of you, be clear that your body is not you. Life is beautiful and at the same time highly unpredictable and uncertain. Having life cover is important but I feel it is still half job done. In my absence, I would not just like to pass on insurance amount to my son, I would also like to pass on my wisdom and selective life experiences to him as well.
If you already have life cover and would like to create your little "experience journal" you can start working on it. If you do not have adequate life cover leave your details here and we will guide with the buying process. In the comments section do share some more ideas that you can implement to do something special for kids along with buying insurance.
Lastly, we are all set to announce about our next workshop which will be held in Bangalore. It will be conducted in the month of July and the registrations will open soon.
This article is written by Nandish Desai