POSTED BY Nandish Desai ON June 9, 2014
This article is one long letter, that I have written to myself and to all the spenders out in the world. We have not got any money to promote OLX, we are using the name of the company because most people can relate to the content that way.
I have a confession to make, I am an OLX consumer and I am not proud of it. Today's article is not about financial products, it is about products that you bought out of excitement and now it is lying in some corner of your house or apartment. Today's article may not be about personal finance, but it is about your hard earned money, that gets blocked in different expensive goods and products that you buy.
Whenever the advertisement "O Womania" of olx.in comes on TV, my family members will start looking at me. This is because they know, I am a spender and they feel I spend a lot. They want me to sell a few things, so that we can have some free space in our house.
There is nothing wrong in buying NEW things, but before any purchase make a commitment to gain value from all that you purchase.
My OLX list of 23 unused items
Yesterday morning – I made my "OLX list" which contains goods and products, that I bought out of excitement and I no longer use them. My list has total 23 items. This exercise helped me to gain some interesting insights, which I would like to share with you in today's article and we will also be posting pictures of some items we bought and are not using them now.
Unused Item #1 : Sports Equipment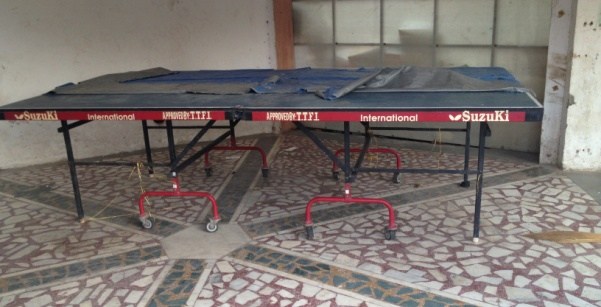 I bought a table tennis table 2 years back, thinking that I will invite my friends to play on weekends. Honestly speaking I have not played more than 20 games with my friends till date. Slowly the table tennis table started shifting places in my house and eventually it is now lying in our servant quarter. Before I bought table tennis table I was so excited and I had big plans, but I can see that I did not make the most out of it. My family members have warned me not to buy any such sports equipment in future.
Unused Item #2 : Fitness Equipment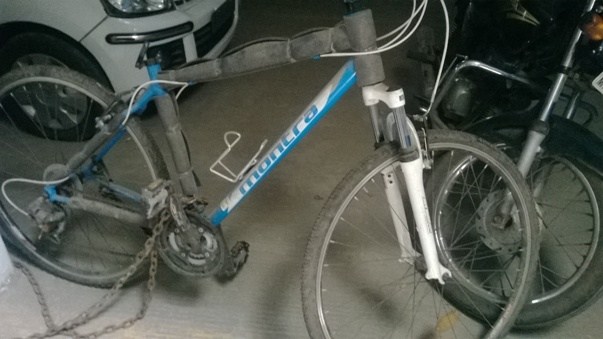 A lot of people invest money in fitness equipment's but they don't utilize it fully. Some people choose to buy treadmill over joining gym. My in laws bought treadmill, which is now lying in one of their balcony and no one has time to use treadmill.
I am not saying don't buy fitness equipment's, the point is – If you buy one, see that you make proper and consistent use of it. Block some time on your calendar for your fitness equipment before you invest your money into it. Even Manish bought one expensive sports cycle a few months back to regularly bike on it, but when I asked him yesterday – if he is fully making use of it, his answer was "No, but I am soon going to start my cycling regime" . This article is a wake-up call for both Me and Manish personally 🙂
Unused Item #3 : Electronic Goods

There are so many people who invest very heavily in electronic goods. While I was making my OLX list, I found in my house there are total 5 television sets out of which 3 we do not use at all, one spare refrigerator which we do not use, some speakers and music gadgets which I no longer use. So, I have decided to donate 3 unused television sets to one of my relative's hospital. There are so many people who have more gadgets in their life than financial products.
Counting Challenge – How many things you own ?
I have an open counting challenge for all individuals. I bet, if you start counting everything that you own, you won't be able to count all the items in one life time. The truth is that you already own so much in life and still you feel you need something more. When your income increases, your purchasing power also increases and you start making random purchases (at least I fall in that category). My invitation is – If something is really required and it will add value to your life buy it or else look for some alternative.
Spenders need one trigger
Spenders like me, needs one good reason for buying any new product or goods. Spenders get triggered very easily for making fresh purchases. Companies like OLX and QUIKR are making millions today, only because most of us are busy making random purchase decisions. I am not against these companies and also I am not endorsing them.
Choose to slow down (listen to awesome audio on this topic) before you make any new purchase decision, ask yourself and your family members whether you will make the most out of that purchase or not. There is no fun in being a master consumer.
Conclusion
We are not saying consumerism is bad or one should not spend on different goods and services. All we are saying is spend wisely, because at the end, it is your hard earned money, focus on the value that you are going to create out of each purchase.  If you own something which is not of use to you, gift it to someone who can benefit from it.
Let's celebrate this week as SELL week, you are free to share in the comments section what you are going to do with your unused or underutilized goods and products.
Build your "unused item list" – (Share it in comments section)
Make (your olx/quikr list) list of all unused/underutilized products and goods which you can either sell or you can gift to someone.
Make fresh promises if you are willing to make use of underutilized items that you own
What kind of actions you will take in next 7 days to either sell or gift the same to someone in need.
This Article is contributed by Nandish Desai