POSTED BY Jagoinvestor ON August 31, 2012
I want to share a real life incident. One of my friend Vivek told me how he lost Rs 50 lacs worth of Land in one shot because his grand father made a mistake of not doing land registration on time and kept delaying it for so long, that it was finally too late. It was just irresponsible attitude towards documentation. The funny part is that no one in family knew about this except his grand father and these guys only came to know about it and were shocked by the incident. Vivek's Grandfather lived near Varanasi and had always believed that the money should be invested in land and properties, Its the only way to grow your money faster and there is no risk in it.
Whenever he has any chunk of money, he just used to buy land with future vision that one day it will be useful and give good returns and help his big family and so many children and grandchildren. This was during 1960's and 70's. So once, he bought a big plot near Varanasi . You might be aware how in villages and small cities, most of the work is done on relationships and verbally. Someone's word is taken as promise and that was a time when people were not that bad like today 🙂 , hence things went smoothly, especially in those days and in a situation where everyone knows everyone.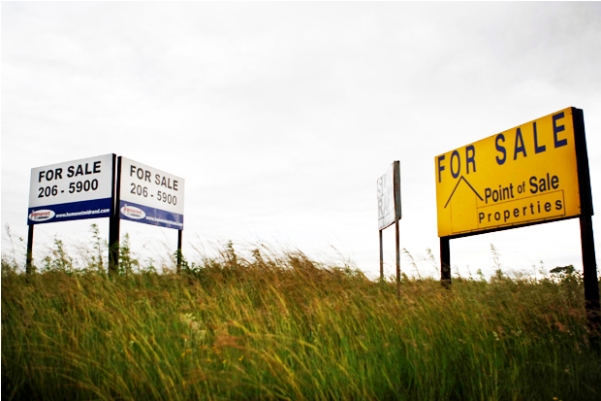 So he bought a land from one of the known person who lived very near to their home. e paid the money and bought the land (everything verbally).
It was a normal incident.
Their point was "Documentation will happen in few days/weeks" . Both parties were fine with this, as the world was not going to end and there was ample time to things. Grandfather also started construction on the land and things started moving . No attention on proper documentation and registration even after many weeks and months. The land registration fees was also not that high. Few people kept reminding Vivek's grandfather that Land registration is still incomplete and it has to be done. But he kept on delaying it as he was over optimistic and never felt that anything can go wrong. He over-trusted the people around him.
From Future to Now
40 yrs are gone . Grandfather is no more, The guy from whom he had bought the land is also not in this world, he was a good guy. Grandfather vast properties were divided between his children (obviously daughters didn't knew that they are also legal heirs and claim their share as per Hindu Succession law). Now the guy who had sold his land, took the money and is dead now, his children one day found out the property papers and saw that its on their father's name.
You know what happened next.
They knew this is bloody awesome situation and gave Vivek and his brother a choice. Either give 50% of the property back (without much fuss and delay) or 100% property with a court case. They knew the other party is totally weak (100% weak) from documentation angle and legally they can not do anything. The proof that "land was sold and money was paid" does not exist anywhere. Knowing how badly they are stuck with this situation, Vivek and his brother had to hand over 50% of the property to these people else they could have lost everything. The land cost was approx Rs 1 crore and the 50% part was worth Rs 50 lacs in today's standards.
What is Land/Property Registration and Why is it Necessary?
Land or Property Registration refers to the registration to document changes in ownership and transactions involving immovable property. Whenever you buy a piece of land/immovable property, you need to register the same with the authority concerned, so that a legal ownership title is guaranteed to you. This greatly reduces risk of fraud and helps solve disputes easily, in addition to creating and maintaining an up-to-date public record. While Land Or Property registration is not that easy, still there are some measures being taken for making property and Land registrations easy in recent times. Also the registration process depends and various from state to state, you can get the information about some state here
Is your Land Registration Complete ?
A lot of instances like this happen in our life also. We make payments to people and do transactions and make promises verbally. If anything happens to us in between, neither there is any track or it, nor any information about it, our family will never be able to find out what happened, in fact they will not even know that "it happened" . So always refrain from doing anything which is not backed up by supporting documentation. Never !
Especially on Real estate part, check if the documents are totally in place, see it from "What if I am not there" angle ! . Do you have any experiences like above mentioned example ? Do you know some one who has not completed his Land Registration of Property Registration ?