POSTED BY Jagoinvestor ON August 20, 2012
Your credit score is going to affect your Employment. You can face job rejection due to it! Yes – that's happening already. A lot of companies especially Finance and Software Companies have started asking candidates to present their CIBIL report and score (or any other credit report) at the time of the interview and it has started playing a role while selecting a candidate. So if your credit report is bad because you have not paid your loans on time or if you settled your loans in past, you might get rejected in your next job interview provided your prospective employers look at your cibil report/score. Note that it's standard practice internationally to check credit score before employment and various other purposes.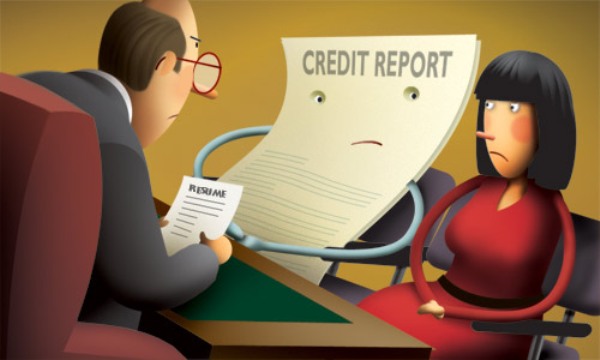 3 Real-Life Example of Job Rejection due to Bad Cibil Report
I am sharing with you 2 real-life example's where credit report was asked before the interview and they were eventually rejected (there can be other parameters for rejection apart from the bad credit report)
Example #1 – How Sapan has rejected a job in HDFC
Sapan a reader of this blog faced job rejection twice by HDFC Bank and an NBFC just because there was a credit card dispute on his credit report and he could not convince them that it was his fault.
I lost the Job twice in HDFC Bank even after got selected for Relationship Manager but rejected by HR team because of my credit card dispute which was stolen and unauthorized transaction took place of 50000/-. In the end of the day I was failed to convince the HR team and I was forcefully to pay 50000/- and got a job in one of the NBFC which also checked my CIBIL before getting job. – from facebook comments below
Example #2 – Rejection by Indian company for a Bad Credit Report from the US
Even those who are coming from US to India and looking for Jobs, employers are asking their US credit score – Here is an incident which happened with Nandish's friend, this sharing was from Nandish
He was in US for almost 8 yrs. During that time he created a lot of debt for himself. His job transfer got him back in India, he knew his credit score in US is bad and he never bothered about it as he thought now he will be staying in India. His job was going on well and his life was comfortable. On one fine day he decided to quit his job and started his own business. He could not make it in business, his social responsibilities forced him to get once again in job. He started applying in different companies and finally one Bangalore based company offered him 16-20 lac pay package. He was excited and thrilled to get this offer. This company was US based and one of the most important criteria they would check is their US credit score…My friend tried hard to convince them but finally he was not selected. To improve his US credit score he is now really working hard but nothing seems to be working for him.
Example #3 – How an Indian Bank asked for CIBIL report
One of the readers was asked for her CIBIL report when she applied for a job in an Indian Bank, She applied for CIBIL report and handed over to the bank, the bank has not followed up with her after that.
I have applied for a job in bank and they have to check my CIBIL. I have a loan taken just 2 months back and only one installment hit my a/c thru cheque and tht was honored. Bank want to check my CIBIL before hiring. I haven't had any bad experience but ya this is first time my CIBIL gonna check… and might be there is some problem according to bank ppl as they have not reverted me after my cibil check.
Quotes from some of the latest articles on media
If you thought you had only to worry about banks getting hold of your credit histories, there's more. Of late, employers too have been asking prospective candidates to submit their Credit Information Report from CIBIL. Your employability could be affected by the report, as it happened with an acquaintance of mine, who was refused employment in a bank because of his poor credit history. Would you rather pay for your mistakes at a later stage in life or plan for those loan EMIs and pay them on time? – source
 
Some employers may also ask a potential employee to submit his/her credit report during the hiring process. Those with poor credit scores may be rejected in favor of those who have demonstrated better financial planning. Thus, the credit score and report may become a vital 'reputation' collateral even for employment in the future. – Source
Companies in western nations are known to make credit checks before taking people on board. In India, companies have started checking the creditworthiness of an individual, especially for senior-level hiring. Employers ask the candidates to produce their credit report at the time of interview because employers cant access it directly.  The trend is picking up in financial and IT sector companies. – said Harshala Chandorkar, senior vice president, consumer relations, Credit Information Bureau (India) Limited (Cibil). – Source 
Why Do Employers want to check your Cibil Report?
If you think for a minute and try to understand it from an employer's perspective, you will realize that there are some reasons why employers might want to look at your CIBIL report before they hire you. Here are some –
1. It's part of "background check"
A very valid point can be that checking your credit report or score can be seen as a part of "background check" . While there are genuine reasons why some innocent guy had a bad CIBIL report, a person having a bad CIBIL report can be seen as an irresponsible person and not capable of taking care of things. Just like no company likes to hire someone who has a criminal record, in future even having an extremely bad credit report can be seen in that way.
2. Bad credit record might indicate bad intentions as general
A person having a bad credit report might not be seen as an honest, credible person to work with and he/she might be seen as a potential threat to the work environment. While this is a big debatable topic – look it from employers point of view, they see things in a very defined manner, if the company policy tomorrow says that we will not hire someone with any person whose credit report has a WRITTEN OFF status on a loan, or has a score below 650 , then even those who are innocent and have got a messed up report will feel ask if its unfair, but companies go as per their framework and rules defined, not case to case basis.
3. High debt trap might lead to bad performance
If you have a huge debt on your head, it's really tough to give your best at work. This is exactly how employers can see it, even though you disagree with it. It has been known that financial issues have a big impact on professional life, you might not concentrate fully if you are in a financial mess and paying off your debt is consistently on your priority list each and every moment.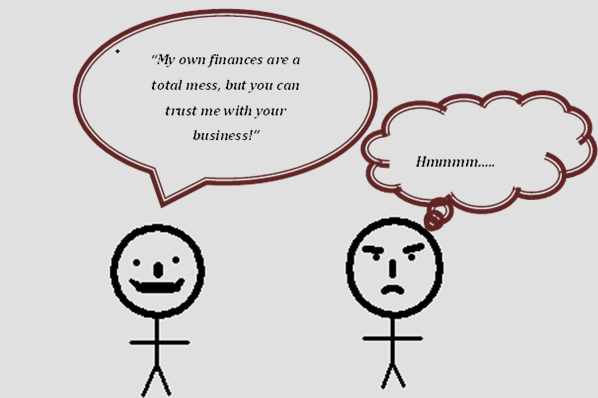 Is the CIBIL report being checked by all employers and sectors?
As of now, looking at credit reports while the interview is a very new trend seen in India. It's not widespread, but have started happening. So you can safely assume that it will be a regular process within some months or years. As of now, CIBIL Report is checked at only senior-level interviews especially in Financial and IT sector, but soon this will be happening across sectors and all levels. Employers can not directly access a candidate credit report because RBI guidelines allow credit bureaus to share it only with banks and financial institutions who are clients of CIBIL, hence Employers ask the candidate themselves to present their report when they come for an interview.
Note that credit reports are just one of the parameters being checked by the employers, it's not the only basis for job rejection. Apart from the credit report, other main and important parameters like job qualification, experience and salary expectations will also matter while hiring, a credit report is just a part of the whole process.
Who else can use Credit Report and Score in coming future?
In an email reply to me, Harshala Chandorkar – Senior Vice President – Consumer Relations of CIBIL shared with me that credit reports can enter our lives in a big way in the future. In future landlords may demand a credit report before renting out an apartment and even telecom providers can see your credit report to assign the limits for your usage, but this can happen in the future, not very soon. Here is what she said in an email reply to me
In more developed economies, an individual's credit information report and credit score is critical reputational collateral and is being used for multiple purposes by various institutions. Employers review it before recruiting a new employee; landlords require it before renting out an accommodation and of course telecom providers check an applicant's credit history for assigning limits.

We may see similar evolution in India when a person's credit report and credit score will be imperative for a lot many things in addition to availing institutionalized credit facilities. Therefore it is very critical for students to maintain a good credit history and pay back the loan dues on time.
Share this information with your friends (you can share it by clicking on the "Share" button on the left side) and let them know about it, they will thank you. Also, let us know – What do you think about this about job rejection due to the CIBIL report? Do you feel it's going to help us all? Do you think it's fair to check credit reports by employers in job interviews?