POSTED BY Jagoinvestor ON April 4, 2012
We conducted a paid workshop recently in Pune called "Design your financial life" . The idea was to take participants beyond financial products and involve them in the thinking process. It was a fun filled day with lot of participation and some really good money conversations which made people really think about their financial lives and how they are leading it till now. Here are some snaps and video testimonials of participants.
Workshop in Bangalore | 13th May (Sunday)
The next event is scheduled in Bangalore on 13th May 2012 (Sunday). The seats are limited and there is a Rs 200 discount for the first 10 people who will apply the discount coupon ACTIONTAKER . They will save Rs 200 on the ticket. It will be a full day event from 9 am to 6 pm at Shilton Royale , 9, 100 Feet Road, | Koramangala, Bangalore 560 047 (Near Sony World). The resigtrations are based on first come first serve basis and it will close by 10th May 2012 .
Spend one day for your financial life

We really want these event to be your event and not just a jagoinvestor event. Its an opportunity to spend a full day dedicated to your financial life. We really encourage people to take those 10 hours for out of 1 full year and just focus on how you want to shape your financial life for future. There will be lot of sharing's , conversations on money and some exercise's which will really help you get a deep insights in the area of personal finance.It might be the case that you are interested in this workshop but not registering right now , in that case just let us know that you are interested and still thinking.

Pictures from Pune Workshop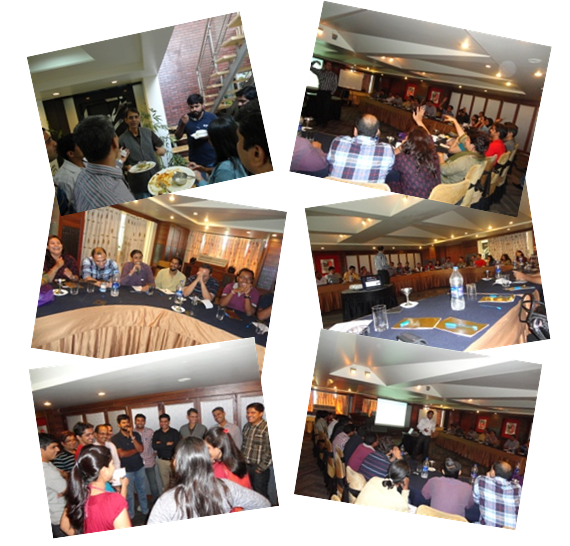 We really want to make this workshop a readers event and we want couples to come together so that they can jointly spend a full day in this workshop.