POSTED BY Jagoinvestor ON March 12, 2012
There is absolutely no confusion in saying that everyone wants to buy a house, a dream home which they can call their own. However, one big confusion among buyers is whether to buy an Under-Construction Property or a Ready to move in Property. Each of these options has its own pros and cons and it is extremely important to be aware about the advantages and disadvantages of Under construction and Ready to move property. Lets look at them: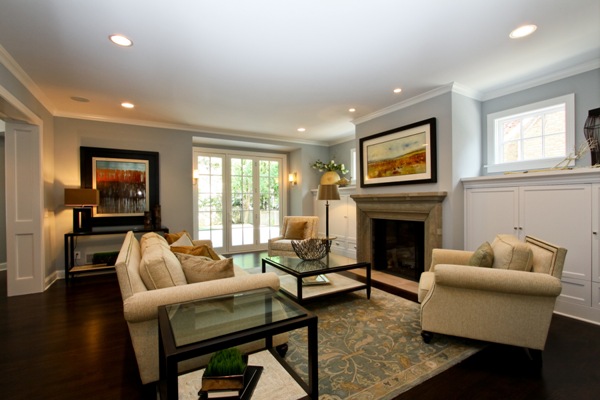 Negative Points of Under Construction Property
1. Delay in project & Dispute of the Land & Permissions
If you know of any project which was delivered on the exact day that it was promised, its rare! Delay in the project for various reasons is one of the top most issue with under construction properties. On an average 2 years is the deadline given by the builders, but it gets delayed and further delayed most of the times. 2 yrs can turn out to be 4 or 5 yrs of wait in a lot of cases and this adds to the frustration of buyers.
This delay is caused mainly because of the dispute on the land, cash crunch and most of the times incomplete permissions from authorities. Builders start the construction after obtaining most of the required and most important permissions, but at times there might be few permissions which are still going on, but builders start the construction. So it becomes very important thing for a buyer to check all the required permissions and the ownership details of the lands. This is very true for small builders especially.
One important point to note is that even though the house is delayed by just 1-2 yrs and finally comes in your hand, but in a lot of cases promised amenities are given after a long period and some people are still waiting for that swimming pool which was promised in 2001 .
2. You don't get what you see
The biggest issue, I repeat – the biggest issue of under construction properties is that you never get what you are promised or have seen as sample flat . Sample flats are built-in a way and decorated in a manner that your heart will met down and you will sell your self to grab that opportunity, and over years you will build so much expectations from your under construction house. But when you really get the possession, you will realise that a lot of things are not up to the mark and not as per the promise done. Sometimes layouts are changed & you may not like the new one.
Another issue is over promise in many things. For example – Some builders give false promises that Municipal Corporation Water Supply will be made available in the society after 3-6 months of completion of construction of society, but some builders never fulfill this problem once all the flats in the Society are sold. The builder's objective of selling the flats is fulfilled and then he is not interested in the problems that people face. A lot of times oral promises are done on many things like cost of parking, extra facilities like swimming pool, gym etc and then they are not fulfilled. And at the end, you are in a situation where you can't do anything. Either take it or fight a case against the builder and many hassles that come along. Hence please never agree to any oral agreements under any circumstances – Always insist on written agreements with clear delivery milestones etc. One bad experience from T. Ashok is like this
The builder did not construct shelfs and almirahs as promised. He left the house only with walls and lafts. So, I had spent more than 2 lacks for wooden works in kitchen and two bed rooms. Really that was a big burden for me apart from loan amount. So, here after anybody buying house, must ask the builder to mention all in agreements like painting, shelfs, windows, doors,etc., otherwise they may suffer like me.
3. Quality of work may be compromised
Another issue is the quality of work that gets done. The quality of the construction material used, Doors and windows fillings can be compromised with, electrical sockets and switches can be of cheap quality, plumbing can go horribly wrong and even the facilities like parking space, children playing area and other amenities might be below the mark or what you expected and when you complain about all this, there will be all sort of explanations like losses in other schemes, cash flow issues and the cost increase by builders and a new series of promises that it will be done soon. For an example watch this video experience for bad quality of construction and unkept promise by Unitech
4. Income tax claim is headache unless you get the possession certificate
I hope you knew that you can avail for tax benefits only after you get the possession of the house. Saving tax on the EMI's is one of the big reason why many people plan their house buying, only to realise later that they never thought about this aspect. So if you are going to buy under construction property , be ready to pay rent + EMI and not getting any tax benefit unless you get the possession certificate, and incase the construction gets delayed by few months to 1-2 years, it will be frustrating.
Positive Points of Under Construction Property
1. You start paying slowly & conveniently
The best part of Under construction properties is that it is affordable for most of the people through a home loan. When I say "affordable", all I mean is that from payment perspective life is easy. You make a down-payment which is generally 20% of the property price and then start making the monthly EMI's each month and this is how a lot of people are able to own the house. Later after few years , a lot of people feel comfortable as their salaries go up, but the EMI's value is very much the same. Even if one is not taking a home loan, they can pay the money in parts as it can be construction linked payment.
2. Choices of floor or location are much wider
There are various locations where new projects come up, so the choice in terms of location or which floor you want are generally high. If you are not happy with 12th floor, you can pay more and take the 3rd floor, but in case of ready to move apartments, if 12th is available, then that's all you have. No choice!
3. Good scope of Price Increase
Under Construction properties are generally in the outer area's or the non-core part of the city and hence the price appreciation due to future development is good in under construction properties. However this is not true in each and every case. You still have to look at the location and future plans around that area. But the point is that compared to ready to move in apartments, under construction properties have more potential for price increase.
Negatives Points of Ready to Move Property
1. A lot of legal work and documentation
Generally there is a lot of legal work and documentation required in case of Ready to move properties compared to Under construction, because there are no fresh documentation, but a lot of "transfer" documentation.
2. You need to arrange all the money in one shot for down payment, registration etc
In case of Ready to move in properties, all the payment has to be made upfront and all at one time. There is no stages in payment like you have in Under construction properties. So even if you are buying it on home loan, you have to pay all the down-payment, registration charges, stamp duty etc all at one go.
3. Chances of getting duped!
In case of ready to move in properties, there is a big risk of getting duped. You have to make sure that you investigate things very properly. There are cases where same property has been sold to more than 1 person. Make sure you hire a good real estate consultant or a good lawyer who can study the documents well and the fine prints.
4. Inflated Price already
The price appreciation in case of Ready to move properties is generally lower than Under Construction properties from percentage increase point of view (not absolute increase). Most probably the ready to move in properties which are much older than 5 yrs, a lot of development around them has already happened and the price appreciation has taken place for most what is deserves.
Positives Points of Ready to Move Property
1. You buy what you see
When you buy Ready to move properties, you exactly get what you have seen. There is no chances of getting duped at least in those things which you can feel and experience. This is not in the case of Under construction properties , because you never see the actual thing , you see samples or the "projections". It's a good idea to talk to the people around or the neighbors about the water/electricity and other things and take their feedback.
2. Immediate relief from Rent & travelling cost
A lot of people who are paying very high rent or travelling very far for their work tend to buy the ready to move houses because they want immediate relief from the high rent or travel cost and one can get it in ready to move properties.
3. You can know what kind of people live around you
This is one big advantage of ready to move houses. You can already see who your neighbours are, what community they belong to , what income level they have and if you would like to be with them or not . In case of under construction houses , you are never sure what kind of people will be around you.
Conclusion
So the final conclusion from various experience is that if you want to buy the house from investment point of view, then buying an under construction house makes sense. However if its mostly from living purpose and you want to consume it for your own purpose, then buying a ready to move house makes more sense. Also all the pros and cons discussed can vary from case to case and the points discussed here are based on a general information and feedback.
Can you share what are your experiences and pros and cons of under construction vs ready to move property !