POSTED BY Jagoinvestor ON July 26, 2011
Today I am going to write on a simple topic which will highlight some basics of personal finance, which you can see as axioms or the core rules of personal finance. If you understand these simple rules then you can probably build lot of understanding and strong knowledge about money. Some days ago I heard Subra saying a one liner – "I strongly believe it requires a brilliant mind to understand simple things" and it is so much true to personal finance.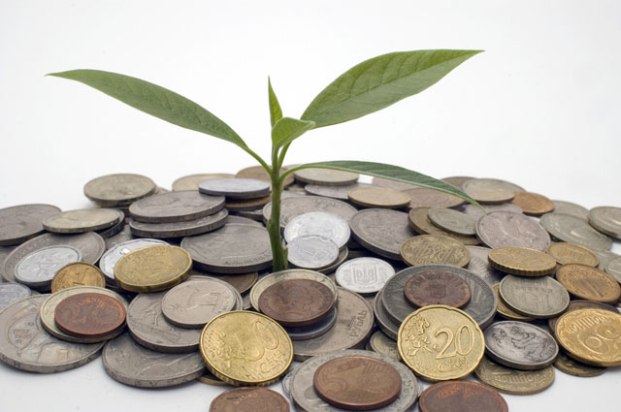 If you want to learn personal finance in a better way, you don't need to look at all the policies , all the products and 100's of topics . All you need is in the start is to build a strong foundation of understanding some of the core rules of money . If you know these core insights, you will automatically be able to see all the complications and secrets behind the complex world of personal finance. I can see that most of these points are nothing but common sense .
1. When you invest in Safe products , Its nothing but Lending
This can't get simpler. When you choose products like PPF, Bank FD, companies FD, NSC, KVP, Infra bonds, RBI bonds etc … You are choosing safe investment product, where the money will come back with a high guarantee … Now with these products its foolish to expect very high returns, you are doing nothing but lending your money to someone else so that they can expand their own business. In case of Companies FD, your money is used in Companies expansions.
In case of PPF, it is used by Govt. In case of Infra Bonds, it is used by Infrastructure companies and in case of Bank FD's, it's used by banks to lend it to other people who are in need of credit. So your money is used by others. You are nothing but a lender, lender and only lender; get that point. All you will get is some near inflation returns or even less.
2. When you invest in Equity or Real Estate, you are a partner
When you put money in stocks, Mutual funds, ETF's, Index Funds, Real Estate etc, you are not lending money to anyone; all you are doing is putting your money in some business or an idea. You share all the good and bad phase and its effects and  become part of profits or share the risks involved. You can get high returns or low returns or negative returns and that's not happening because of some secret, you have chosen it yourself.
So if you invested in HDFC Top 200, you are agreeing to take ownership in Reliance, Infosys, Bharti Airetl and dozens of other companies. Your investment will depend on their future and how these companies perform. If you expect 20% return without any risk involved, come on!… Wake up. Over the long-term these investment options will perform good , but in short-term there will be a lot of volatility, which can scare you .
3. Risk and return go hand in Hand
"Where should I invest for next 5 years to get maximum return and minimum risk?" . This can be a question from someone who really has no clear idea of basics. What is being proposed here is just not possible. The safest investments at any point are Bank FD's or PPF. See how much return they are providing. If any other product offers higher returns than these, there has to be higher risk associated with that, otherwise wont every bank will put their money in these high return product itself and enjoy.
So if you want more returns, then you need to be taking more risk. Else it's not possible. Over short-term, there is no chance you can get high returns with high probability. Its only accidental and on luck.
4. Companies are here for business, not charity
All the companies offering Mutual Funds, Term Plans, Endowment Plans, ULIPs, Health Insurance, PMS, Motor Insurance, FD's etc are all in existence only for one reason i.e.- to make excellent profits for themselves. Don't expect charities. If you are obese, then your life insurance premium or health insurance premiums have to be more than some normal person. Don't feel bad about it. It's perfectly ok and ethical from company's points of view. Even you would do the same thing what companies are doing if you were to run that business.
If you are investing in Mutual funds, AMC's are bound to charge Fund Management Charges. Insurance companies are there to take your money and exploit your attitude of "If I get something back, the product is good" mentality (example) and throw all the useless policies at you. If you have a Relationship manager assigned, his main job is to motivate you to keep investing your idle money in company's products and less of helping you with personalised services.
5. You are never sold something, you always buy it
Don't try to get sympathy of others by telling them "An agent came to my home, threatened me to shoot and took my signatures on the policy, he sold me that policy" or "My uncle created a situation where I had to buy it". While that might be the case at times, please accept that you were wrong and you need to change that attitude, or else you will keep blaming what happened to you, but never yourself. It will create more problems in your life. A nice short article on mis-buying from subra.
6. Pain now or later, your choice
Pramod Moudgil , one of our readers once told me what his grand mother told him
"zindagi maein bhagwan ne sab ko khane ke liye Channe aur Halwa diya hai aur ye dono sab ko khane hain. Ab agar pehle chane (which are hard) kha loge to phir aaram se halwa khana otherwise abhi halwa kha lo phir chane chabane padenge. Bas fark itna hoga ki tab tak daant nahin rahenge so make your choice abhi mehnat kar ke saari umr aaram karoge ya abhi aaram karke saari umr mehnat"
If you have not inherited lots of money or are not working on something great which will make you millionaire soon, then probably you will work for salary for most of your life and your financial life will be mostly like majority people. If you are enjoying too much today at the cost of future, then there are tough times ahead for you.
People burning their money in useless spending today do not realise that they are eating money from their retirement corpus right now, they are putting pressure on their future at this very moment, just because its years away, you don't realise all this, but one day you will remember all this. Look around people who are retired today, how many of them are self-sufficient and totally independent, enjoying their life to fullest and exactly the way they dreamt all their life ? Not many . Do you want to be like them ?
7. Not taking risk is extremely risky in today's world
I remember how one of the person I was talking on forum told me that he keeps all his money in FD's and PPF and LIC policies , because he does not want to take any risk , All I asked him was "What are doing now then ?" and he didnt understand what I am pointing at .. If you are like that and hate to put your money in Equity , don't like to spend time on your financial life , don't like to take time from your busy schedule to organise it , your are already taking a high risk in your financial life , you are distancing yourself from a good financial life each day and each moment. You will probably meet all your goals , but may be half-baked, not on time , who knows !
So what is your learning from these basics of personal finance ? Do you feel more knowledge in yourself now ? Which of these points do you think is hardest for other people to understand ?