POSTED BY Jagoinvestor ON April 28, 2011
Dear Insurance Company
,
Hi, I am your Mediclaim Customer. I am 30 years old, married, have a kid. I own a house in the suburbs of Mumbai and have recently bought a small car. I am well read, and hence fairly aware of basics of financial planning and securing my future. Yes, I believe in Insurance. I bought my first insurance policy (term life) when I was 23 years old. Yes, I know, I am the type of customer, who you vie for – I am the one who appears as "Sec A2" – target customer right at the top of all your sales spreadsheets and presentations.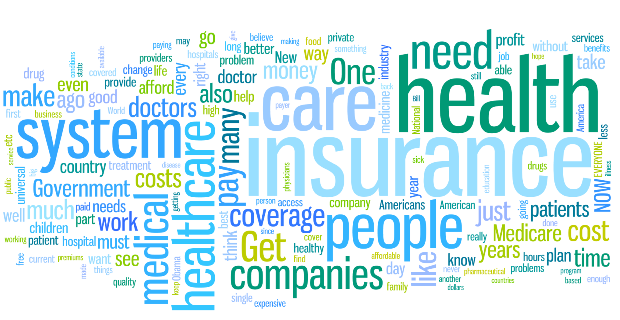 I have been your customer since 2007. It started off pretty well. I received fairly good service from your end. But…lately, I have been very uneasy with our relationship. In fact, I think I have lost trust in you. OK. Stop getting surprised; I know you are  part of a group valued in Multi billion dollars ; I know you have presence in 100s of countries worldwide, you surpass all the solvency norms set by the regulator, and yes, your claims settlements are improving . But I have still lost trust in you. Can you help? Please give me your 5 minutes to explain.
4 years back, when I was 26 years old, I decided to buy my own health insurance policy. I had a cover in my dad's policy, but my calculations showed that I was not covered adequately. I therefore approached a health insurance broker. He did a good job, helping me compare various mediclaim policies available in the market, and took me through how this whole mediclaim thing works. I signed up for the most attractive one (the one which had the best features and the lowest price).  I was proud I had done my homework, just like my dad would.
Two renewals had passed, when I received the 3rd years' Renewal Notice. The renewal notice talked about increase in premium by a shocking 500%, with the reason "adverse claims ratio and Medical Inflation" mentioned on the letter. A premium of Rs. 3000 for 2 Lakhs coverage for a family of 3, has increased to Rs. 13000! OK, I understand Medical  inflation, but I am sure it wouldn't have been grown more than 50%, then how was the remaining 450% increase in premium to be understood? Did I have a role to play in the adverse claims ratio you faced? Could I have helped avoiding it? At first, I was sure, the premium mentioned was a printing error, but when I realized it was correct, I felt cheated and went berserk. I called the Broker (who himself was shocked, and worried), set up con-calls with the Insurance Company's representatives, escalated the matter to the regional office, all I received were templated/recorded answers….Phew…I finally gave up.
I refused to renew the policy with this company, and heroicly pledged not to deal with this organization ever. My Broker suggested I port my mediclaim policy to another player. This time, I made sure this player was an ethical, reliable name. I finally zeroed on to a large Insurance company which had an alliance with supposedly "the world's largest insurance company".
I moved on.
Cut to today, I recently received a call from my Broker, the health insurance company had removed the No Claim Bonus of Discount completely from my renewed policy this year, without citing any reasons at all. I got this strange feeling of déjà vu.  Forget prior information, I was expecting some communication from this big brand, but there was none. In this world of extreme transparency and hyper competition, I am amazed at this unusual apathy shown by the best of world Health Insurance Companies in India. (Read 17 Most asked questions in Health Insurance)
When I called the Insurance Company representative, all he said is that Medical Insurance is a "yearly contract", and terms are subject to change on renewal.  A yearly contract!??!!? Whoa? When this medical policy was sold (twice by different providers) to me, I was explained various clauses in details like 2 years waiting periods, 4 years continuous renewals and the USP – "lifetime guaranteed renewal". How can a mediclaim which assures lifetime renewal be a yearly contract?? Isn't this a classic paradox?
OK, I know you are busy….So let me stop complaining, forget the past, and give you one more chance, the last one. Let me plan for my all critical post retirement/old age Healthcare costs. So now I understand the mediclaim policy is a yearly contract. I understand, you are making losses, you are unable to control the claims in Health Insurance and you are "forced" to make these "small" changes in the contract, every year. And yes, I should feel fortunate, that second time on, you atleast did not increase the premium by 500%.
I understand all that, but looking at the rampant changes you have been making in the policy wordings and process, I am really in a fix. I am now not sure what the policy would evolve into when I reach my old age. The way things are moving, the one thing, I am sure of is that the policy would be gravely different from what it is today (I am sure, a money making product for you, by then)
So, How do I predict the policy conditions and plan my post retirement healthcare expenditure?
Till when, and to what extent you would keep changing the terms? How do I assure myself, that the terms would be favorable for someone like me who bought his policy at 26, paid you premium, without claims for 14 years, from someone who is 40 that time and is buying a fresh policy??
Now, I am getting really confused. When you sold the product you encouraged me to buy these, clearly calling them "long term investment", and now, on renewal you are calling it a "yearly contact". Would you continue to guarantee lifetime renewals, or would you add restrictions on co-pay, remove no claim bonus, remove all large hospitals from the cashless network or worse, spike the rates by 500% every year, when I am growing older?.
Now, it's all boiling down to plain trust. How should I trust a selectively transparent, for-profit organization like you? Is Mediclaim a policy with long term commitments or is it a yearly contract?
Would love to hear an answer. Can you help?

Thanks,
Your Health Insurance Customer.
Disclaimer : Though, the concern being raised is real, please do note that, this is a work of fiction by the writer. The Insurance companies described in this post, do not add up to targeting any specific company.


This article originally appeared on Medimanage blog and reproduced on this blog with their permission.