POSTED BY Jagoinvestor ON March 2, 2011
How much will you benefit with this budget ? There are some direct and indirect effects on a common man due to this budget which we will look in this article point by point . There has been not a major changes on exemption limits, but there are some changes which aim to simplify the whole process of Income tax.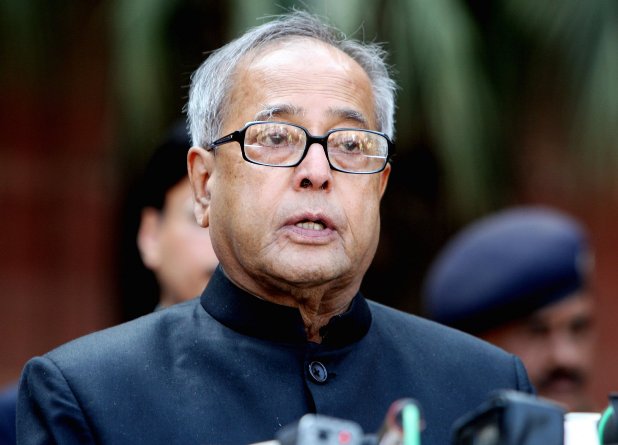 Tax Exemption limit raised
Earlier the limit of exemption was Rs 1,60,000. It has been raised from 1,60,000 to 1,80,000 . Which means roughly Rs 2,000 saving for individuals. For women, the exemption limit is at the same 1,90,000 .
Senior citizen definition and limits
Senior citizen definition is changed. Now any one above age 60 yrs will considered as senior citizen, earlier this was 65 yrs . This is a good move as more and more people will be able to enjoy the benefits of senior citizens. The exemption limit for senior citizens was also raised to 2,50,000 from previous limit of 2,40,000 .
No Tax Return filing if income less than Rs 5 lac
This has been the best point of this budget , from years small tax payers who were having smaller salaries had to go with the cumbersome process of filing tax returns , But from now on tax payers having income of less than Rs 5,00,000 will not have to file their tax returns, if their TDS is cut by their employer.
But incase one has additional income from other sources like dividends, capital gains , interest from Bank deposits or Income from House and Property etc , in that case they will have to file the tax returns or they will have to notify their employer in advance about these additional source of income so that the employer can take these points in consideration and deduct the extra TDS. In this case employees form 16 will be treated as their tax returns. This change can be a bit of blow for tax return filing service providers, a big relief for small tax payers who are purely salaried.
"CBDT will be issuing a notification, which clarifies about the  'classes of persons' exempted from the requirement of furnishing income tax returns. This will be implemented for the year 2011-2012 and will come into effect from June 1, 2011" – said Sudhir Chandra , CBDT chairman .
New category called "Very senior citizen"
There is a new category of senior citizen called "very senior citizen" in this budget. Any one above 80 yrs of age will be under this category and they will not be taxed up to the income Rs 5,00,000 . While this looks a nice addition, the benefits of this move should be very limited, as I wonder how many 80 yrs old will have their personal income more than 5 lacs in our country. But it's would be a good strategy to gift a big lump sum to very senior citizen and let it be invested on his name and generate income for him.
Infrastructure bonds extended by one more year
We saw the introduction of Infrastructure Bonds last year which can save you additional Rs 20,000 exemption other than sec 80C. In this budget , the this benefit is extended by one more year . Which means that in 2011 – 2012 also you can invest in Infrastructure bonds and save some tax.
Insurance policies other than Term Insurance to get expensive
In this budget, our financial minister has warned all the insurance companies to have a deeper focus on pure risk cover. Service tax net has been widened to insurance policies which have "investment" component, which means ULIP's , Endowments plans , money back plans and even return of premium term insurance plans will have a higher service tax on the premiums. Earlier there was 1% service tax on the premiums, but now it has been raised to 1.5% . Which means that incase your premium is Rs 50,000 in ULIP , you were paying service tax of Rs 500 earliar, but now it would be Rs 750 , which will be adjusted from the premium itself . So that gives another reason to opt for term insurance now ! .
Medical , Air-travel and hotels becomes Expensive
Healthcare , Air-travel and expensive hotels is set to become more expensive due to some changes in this budget. The changes are
Health check-ups done by hospitals with more than 25 beds or those with air conditioning will now be in the service tax net .
There will be service tax of 5.15% on  hotels where the tariff is more than R1,000 a day or they are air-conditioned restaurant that has a licence to serve liquor.
The service tax on economy class airfare has been increased by R50 to R150 on domestic sectors and by R250 to R750 for international travel.
So you will have to add some more thousands to your bill incase you were planning to go on vacation with your family and it required air travel + hotel stay !
Day to-day basic items to get costlier
There is excise duty of 1% levied on 130 items which includes day-to-day items like tea, coffee, sauces, ketchup, mobile phones , soups and all kinds of food mixes, ready-to-eat packaged foods . This would mean a bit of cost increased on them .
DTC coming in 2012
Financial minister has once again confirmed in his speech that DTC will be implemented from year 2012 . As per this article DTC would affect the NRI definition and it would negatively impact them.
Employer contribution towards NPS goes out of sec 80C
If your employer was contributing towards NPS , his contribution was eligible under 80C , but with this budget while it will still get tax deductions , it would come out of 80C , which means that some space will be left under 80C for people whose employer was contributing in NPS . The person can now invest more in sec 80C because of this .

Comments ?
What you you feel about this budget ? how are you affected ? Do you see as a good budget or as a bad budget ? Download this great ebook by Livemint on Union Budget incase you want to dive deeper .