POSTED BY Jagoinvestor ON December 12, 2010
Even if you are not participating on discussions at our questions and answers forum, I want to make sure you do not lose out of the valuable things  members are asking and all the valuable learnings which come out by participation of other members.
There has been discussions on variety of topics like Real-Estate , Insurance, Financial-planning, Stocks,  mutual-funds and general finance in day-to-day life. In this post I have just picked a handful of learnings and valuable parts from here and there on forum.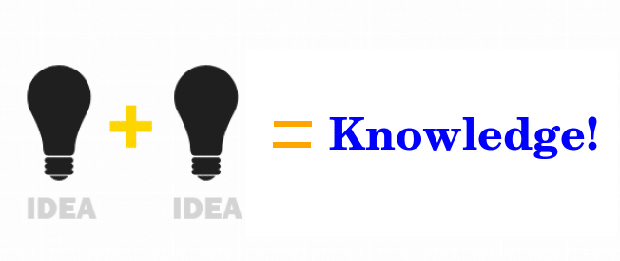 Which small city looks most promising for real estate investment ? (Link)
Members gave some suggestions, but the two cities which were mainly recommended were Ujjain and Gaziabad . Ujjain was recommended because Govt has started Projects of Rs. 1600 Crores due to Next Kumbh after 4 years ) and Ghaziabad (Indirapuram, NH 58 & Vaishali) was recommended as its near to overpriced Delhi & Noida and Metro line will be extended soon. Other suggestions were Indore, Raipur and Hosur .
What is meant by Company's book value ? (Link)
In simple terms, a company's book value tells you how much money would be left for shareholders after selling all its assets and pay off all its liabilities at the particular point of time.

Book value = (Total assets-Intangible assets) – Total liabilities

1. Subtract the reported value of the company's intangible assets from the value of the company's total assets. Intangible assets are things like trademarks and patents, which are difficult to value. The valuation of intangible assets is highly subjective, so just exclude them from your calculation.

2. Then Subtract the value of the company's total liabilities from the value of the company's total assets less intangible assets. The resulting figure is the company's book value
What is NCD (Non convertible debentures) ? (Link)
"NCD" is "Non Convertible Debenture" issued by corporates. This is fixed income instrument. NCD provides fixed return just like FD interest. Duration of NCD and rate of return are fixed at the time of issuing NCD. Some NCD are secured against assets.

NCDs more or less work like company fixed deposit. One advantage of NCD, at least in theory, is that they are listed on stock exchanges. Hence, provides liquidity to holder. However, there is normally not much volume for NCD. Hence, this advantage mostly remains on paper. For buying NCD, demat account is needed as these NCDs are credited to and debited from Demat account just like shares and no certificate is issued like FD.
When and how much can one withdraw from PPF ? (Link)
One withdrawal, once a year, is allowed from 7th year onwards. You can withdraw an amount not exceeding the lower of:

a) 50% of the balance at the end of the 4th immediately preceding year
b) 50% of the balance at the end of the immediately preceding year

Example: If the account was opened in 2005-06, and first withdrawal can be made during 2011-12. . The amount of withdrawal will be the lower of:

a) 50% of the balance as on March 31, 2008.
b). 50% of the balance as on March 31, 2011.

Facility of Loan: In case of emergency situations before the 7th year, you can take loans from your PPF account. You can take loans between 3rd and 6th year of opening the PPF account.
The maximum loan amount available will be equal to 25% of the balance at the end of the 2nd immediately preceding year.

Example: In your example, if loan is sought in 2010-11, the maximum amount of loan available would be 25% of the balance as on March 31, 2009.

The rate of interest on the loan is usually 2% over and above the rate of interest you receive in the PPF account. This loan has to be repaid within a period of 24 months. Once you repay a loan, another loan can be taken as long as you are within the 3rd and the 6th year of opening the account.
Is there a need of PAN Migration in case of Job Migration ? (Link)

Jayaprakash shares the answer and his personal experience
There is no need for PAN migration in case your residential address is changed. Your Pan card address details are nothing to do with your address given in ITR. Whatever you mention in your ITR is considered for your refunds. The bank and address given in the ITR form will be treated as current for refunds.I've submitted my returns in a different IT ward every year since financial year 2007. My address is different in all of those ITR forms.

For 2007 it is Pune, 2008 it is Pune (different ward) and for 2009 it is Hyd. I've changed my PAN card address in 2009 but they have not considered that address for refunds of 2007 and 2008 financial years. They have sent cheques to the address given in ITR form (2007, 2008) instead of new address, which I've updated with IT department. Now, I'm running behind local ward offices to get my refunds.
Forum Prize Winners for November
For the week of November, Winners for the Forum Monthly Contest are Ramesh Mangal and Shashank Kashettiwar. The first prize goes to Ramesh for answering lots of questions with his knowledge and second prize goes to Shashank for his detailed and amazing insightful/detailed replies . Big thanks to these guys !  .

Do you have any personal finance query which you wanted to clear ? Ask today on Forum !