POSTED BY Jagoinvestor ON April 2, 2010
There was a survey conducted on blog, which tried to capture what readers feel about JagoInvestor and what are their suggestions/expectations from Blog in Future. Please have a look and share your views. Thanks for every one who took the survey. I personally called random 5 people over phone who took the survey and had a talk in detail about what are their suggestions and what would they like to see here . Note ; I am changing the blog layout/design in 1 week time , please share your suggestions in comments sections .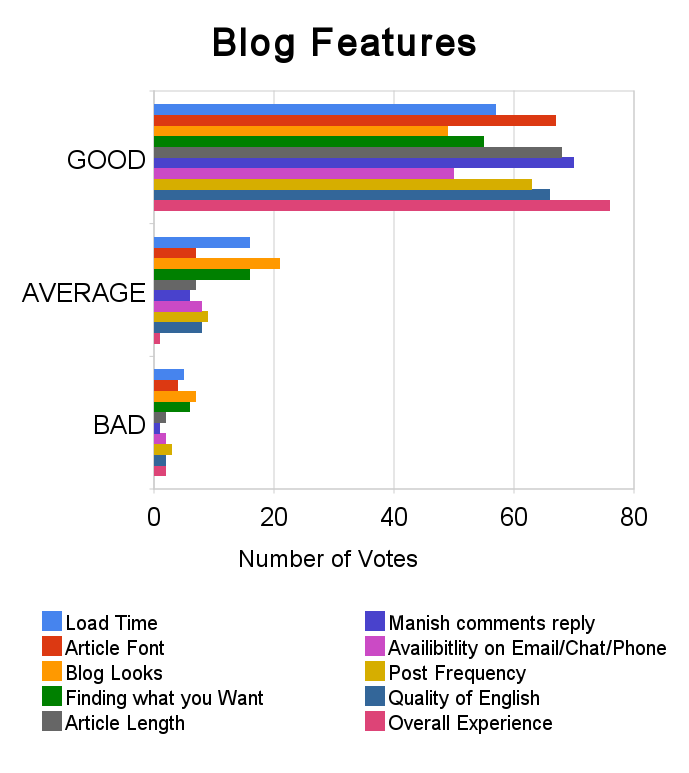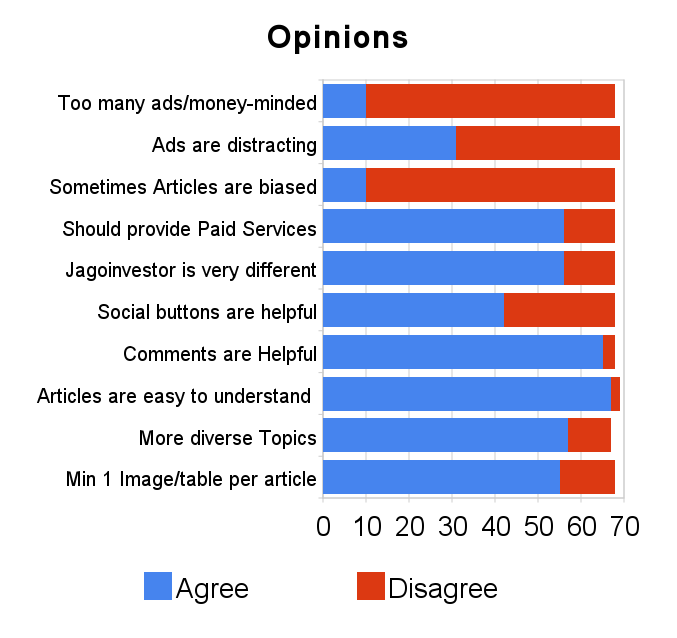 Some Suggestions from Readers
One real life case study in financial planning like done by many financial magazine
More specific product reviews basis the various discussion tracks
Collation of information from "comments" section either through a separate section or separate article or otherwise
Online personal finance consulting, with reasonable price tag for individual consultancy.
Be neutral while criticizing
Keeping the web site simple.
More authors contributing
reduce overall content size in terms of images, or have low-bandwidth version for mobile users
Articles are too long.. difficult to hold attention
Some moderator manning the replies.. some replies are immature and shallow
Just a suggestion you should develope better search capabilities in jago.(I don't know how)
Jagoinvestor is not putting any utility/tool (as few other sites do) for computing different parameters needed to invest/save tax etc.
Some Updates about Blog

Jagoinvestor Crossed 1.1 Lac pageviews for month of March which is grand Success .
Blog Layout/Design getting changed very soon , probably this week , give suggestions please
LIC Wealth plus review is read 10,000+ times
Jagoinvestor Alex Rank is now less than 75,000 Worldwide
Comment Policy and Subscribe to Comments Introduced this month
Total comments on blog crossed 7,000
Mumbai surpassed Bangalore in Highest number of Readers this month
65% Readers coming from Search Engine (Google)
If you have not participated in Survey , This is your chance to contribute 🙂 . What are your views  ?